Congratulations on your entrepreneurial spirit! Starting a small business is an exciting endeavor. As you've surely figured out by now, it also has a lot of costs. Beyond coming up with a product or service, deciding where you're going to sell, who you'll sell to, and setting your prices, you may need to hire your staff, you'll definitely need to get business insurance, and yes, you'll want to invest in some small business marketing.
Wondering where to start? There are many marketing strategies for small businesses, and each has its own advantages.
Ways to Market a Small Business
Small business marketing requires a strong balance between budget and reach. You simply don't have the resources to cast your web too wide. So you want to make sure you're focused on finding inexpensive ways to talk to your potential customers. And by potential customers we mean people who live within your area of service, and who might have an interest in your offering.
There are many ways you can drum up business at almost no cost. In fact, there are plenty that are free. Here are some of the best ways to market a small business.
Free Small Businesses Advertising
Create a company blog – Blogging is really easy these days, with companies like Wix and WordPress offering you free hosting, and an easy to use interface. You can write posts about yourself, your customer interactions, product sales, relevant issues in the news, or anything else. Quick tip on how to advertise a small business? Even if you're not the best writer, you can put together a few words, some pictures, and boom, your post is good to go! Why create a blog? Because it's a great way to advertise for free. It also helps Google find you with its inherent power. Plus, as you build your readership, your blog can help build your reputation as an expert in your field.
Give a talk – There are plenty of free platforms out there, looking to hear from an expert like you. These include church groups, old age homes, youth groups, and community centers. So if you're a yoga teacher, give a free talk on the health benefits yoga brings. A carpenter? Your audience would love some basic home maintenance tips.
Collaborate with other professionals – There are lots of professions that can help each other. For example, if you're a golf instructor, you can partner with a nutritionist and make mutual recommendations. If you're a photographer, you may want to collaborate with wedding planners, hairstylists, or even real estate agents, if property pictures are your type of work.
Ask for referrals – Referrals are an excellent way to build your business. While you may be hesitant to ask, and it may not come naturally at first, it's always worth asking. You can mention it casually to customers when you're onsite. For example, when you're leaving, say something like, "Feel free to refer me to friends." Simple as that.
Network (everywhere!) – It doesn't cost money to mingle. That means that an important part of your small business marketing is talking about what you do. So if you're a Zumba teacher, work that fact into conversation. Let it slip how you just got back from a class. Then share all the positives it brings to your life from better physical fitness, and improved coordination, to newfound friendships and more.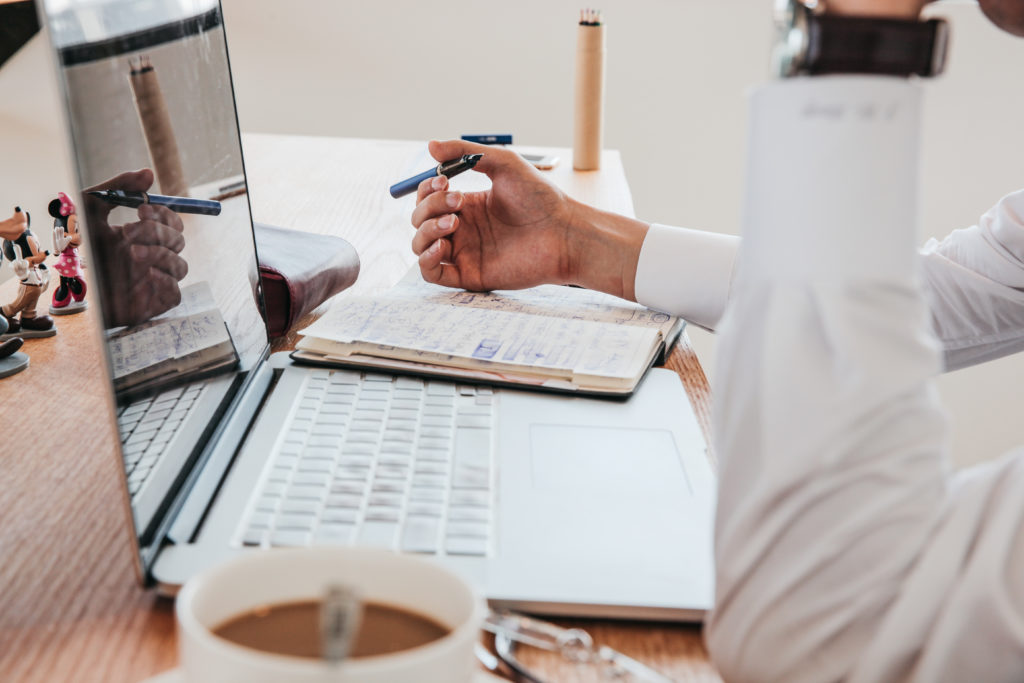 Promotional Ideas for Small Business
When thinking about how to market a small business, you may want to consider promotions. Everyone loves a sale! What kind of promos can you offer? Examples could include:
Buy 4 get 1 free – If you're a carpet cleaner, then you'd be giving the fifth cleaning free. A great way to drive repeat business!
This month only, get 50% off – This is a great idea for slower months. A landscaper, for example, may consider this during off-season.
Weekly Happy Hour – You can offer this type of discount promotion one day a week (say every Sunday). Or you can give a daily discount during your slower hours, like 15% off from 1-4pm.
Refer a friend for great prizes – If you're a fitness instructor you can offer free lessons in return for referrals. A daycare provider could give a monthly discount, and a carpet cleaner perhaps a free sofa cleaning.
A loyalty club – Whatever size business you're running, loyalty is key to your success. Because as you know, it's way easier to keep a customer than to keep finding new ones. As such, you'll want to offer special incentives to your customers. Send them a short email once a month, or give them a call every three months, and always include a special offer.
Small Business Marketing Contract and Insurance
Remember, in addition to marketing your business, you'll need a few other things to succeed. A good marketing plan for small business is, of course, essential. But you'll also want to cover yourself. And that means taking out an excellent insurance policy, as well as making sure to have a good contract in place, so you're sure to protect your customers, and your business - so you can truly succeed. These are just a few inexpensive marketing ideas for small business. Have fun, and good luck!