The types of business insurance you'll need and your policy limits depend on several factors, such as:
Your industry

Risks you often encounter

The number of people you employee
Small business insurance packages in Michigan usually include some combination of: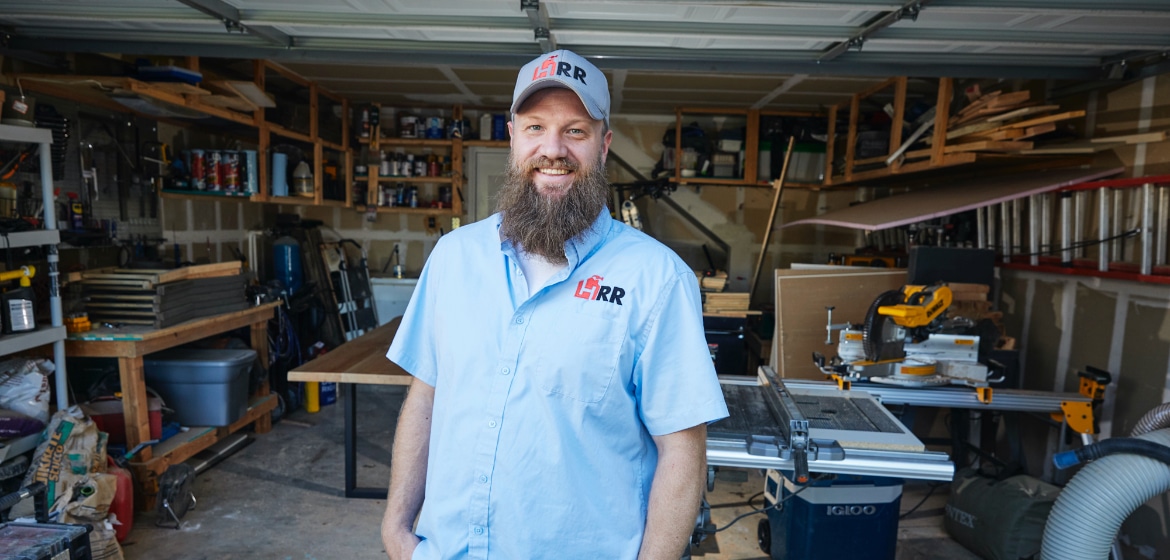 General Liability insurance 
Most small business owners in Michigan need general liability insurance. 
This coverage helps pay for expenses if your business is accused of actions that cause injury or property damage. It also assists with legal fees if someone sues your business for such claims.
Here's how general liability insurance could help a small business owner avoid big problems:
A student slips on the steps at a self-employed math tutor's home in Detroit and requires medical attention. General liability insurance would help the tutor pay for the student's medical bills, as well as lawyer fees, court costs and damages if a lawsuit is filed.
For construction and cleaning companies, business insurance in Michigan often includes tools and equipment coverage. If work equipment is lost, stolen or damaged, this form of general liability coverage helps pay to replace or repair property.
Workers' Compensation insurance
Michigan law requires businesses with three employees at any given time to carry workers' compensation coverage. 
The state also mandates workers' comp coverage for businesses that have employed one person for at least 35 hours per week for 13 weeks in the previous year.2
We recommend that all small business owners in Michigan who occasionally hire staff members add workers' comp coverage to their insurance package. If someone gets hurt on the job, workers' compensation insurance helps protect the business owner and the employee.
For example, an employee of a Grand Rapids-based tree-trimming company falls from a ladder, breaks an ankle and needs nine weeks to recover. Worker's compensation coverage helps the business pay for the employee's medical expenses and the wages lost during the recovery time.
Commercial Auto insurance
Michigan requires all businesses that own vehicles to purchase a minimum of $40,000 of commercial auto insurance.3 This coverage helps pay for medical bills and property damages if someone has an accident in a company car.
For instance, an employee at a house cleaning company in Lansing hits a guardrail on Interstate 496 and requires an overnight hospital stay. Commercial auto insurance covers the worker's medical bills and vehicle damages up to the policy limits.
If your company sometimes rents vehicles or asks employees to drive their own cars for work, personal auto insurance is unlikely to cover accident damages. This is why some business insurance packages in Michigan include hired and non-owned auto insurance, which helps pay for accidents that happen in vehicles not titled to a company.
Professional Liability (E&O) insurance 
Accusations of poor work, incomplete projects and missed deadlines can hurt your company's bottom line and reputation. Professional liability insurance helps protect your business in these situations.
Professional liability insurance is also known as errors and omissions (E&O) coverage and helps cover damages if someone sues for work-related negligence that causes a financial loss.
Here's how professional liability insurance in Michigan might protect a small business:
An apartment complex developer in Ann Arbor claims lost revenue after alleging that a painting company failed to properly patch and paint a hole it accidentally created. E&O insurance helps the painters pay for damages and defend itself in court if the developer sues.
How much does
business insurance in Michigan cost
?
Small businesses insurance in Michigan costs a median of about $41 per month across all  industries.
Costs vary based on factors such as:
Your industry and risks you regularly encounter. No two small businesses are exactly alike, so your insurance costs will depend on your company's risk profile. 
Construction companies that Next Insurance serves in Michigan pay a median of $67 per month for coverage since workers in that industry face routine hazards. On the other hand, architects in Michigan often buy $25-per-month insurance bundles.
The number of people you employ. Michigan has more complex workers' comp laws than many states. But generally, companies with higher employee counts pay more per month, so make sure that you have correct numbers before you request a quote.
Your coverage types and limits. Buying only certain coverage or choosing minimum policy limits might seem like a good way to save a few bucks on business insurance in Michigan. But if unexpected events happen, you'll likely pay more out of pocket for damages before your coverage kicks in.
Start a quote with Next Insurance today to explore coverage options for your business in just a few minutes.
More resources for Michigan small businesses and self-employed workers
Sources: