Simple
Buy your policy 100% online in minutes, whenever and wherever you choose
Affordable
Pay monthly, with amazing prices and absolutely no extra fees
Tailored
Your business insurance coverage is designed to meet your needs
As an entertainment professional, you get to help your clients with some of the biggest events in their lives. Your customers entrust the most important moments in their lives to your professionalism. And no one knows better than you how much every detail matters. Whether your specific role is planning events, enhancing them with music and entertainment, or recording for future generations to enjoy, you make it possible for your clients to be fully present and really enjoy the occasion—and to look back on it with fondness.
Having entertainer insurance gives your clients' confidence in their choosing you for such an important task. Solid entertainment insurance also makes it possible for you to fully dedicate yourself to the tasks at hand, as well as the greater goal of building a thriving business. It also lets your clients know that you're a committed professional and are doing everything you can to take care of them.
Who Trusts Us? Entertainment Professionals Like You
Rated 4.8 out of 5 stars, based on 754 reviews.
Feeling good about my coverage!
I love this new insurance option! Paying monthly for a reasonably priced all in one solution is a great feeling!
Adam J.
Exactly what I needed, at price I could afford
I received exactly what I needed, at a price I could afford and the proof I needed to satisfy the contract within minutes. Couldn't ask for anything more.
Patrick T.
Thank you for all you do!
My business is covered thanks to you. Thank you for all you do!
Janet T.
Why Do Entertainers Need Insurance?
Is entertainment insurance mandatory by law?
Whether you are required to have insurance as an entertainer depends on the type of business you run and exactly what you need to insure. For the most part, general liability insurance is not a legal requirement for entertainment professionals, but it's always a good idea. As you'll see below, it can help if an accident happens and someone blames your business. If you have employees or a vehicle you use for your business, you'll need worker's compensation insurance or commercial auto insurance, and photographers will probably want to make sure to have coverage for their cameras and other equipment.
Why do I need entertainment insurance?
Your business is all about making people happy. In the unlikely event that something you do results in an unhappy customer, your insurance just might have your back. When you have insurance for entertainers, you can focus on doing what you do best, without worrying that about the things that will affect the success or growth of your business.
How will having insurance impact my business?
The confidence of solid coverage is just one benefit you'll get from having entertainer insurance. Having good insurance is also a mark of professionalism in your field, giving you an edge over your competition. Your clients will know that they're in good hands with an insured professional. Clients of Next Insurance have a further advantage in this regard, because our Live Certificate of insurance is so easy to share. While your competition may be bogged down with paperwork when a potential client asks them to prove they're insured, all you'll have to do is click a button–from your cell phone.
The Next Insurance Advantage
Simple
Buy online in minutes
Available 24/7
Instant proof of general liability insurance
No passwords to remember—just your email and zip code
Send certificate of insurance instantly to anyone
Affordable
Insurance premiums you can afford
Pay monthly at no extra cost
Low deductibles
No extra fees for certificate of insurance or additional insured
Instant cancellation anytime with no further charges
Tailored
Policies based on your activities
No coverage you don't need
Policies tailored around your needs
Get the exact coverage you need
What Kind of Insurance Do I Need?
For people in the entertainment field, we generally recommend one or both of the following kinds of insurance. For photographers, we also recommend considering equipment coverage.
This is the most basic level of insurance. It can protect your business from expenses that arise relating to three types of accidents: bodily injury, personal injury and property damage. These definitions aren't as straightforward as they might seem.
Let's say, for example, that you're a DJ, and someone trips over the power cord connected to your speaker system and breaks an ankle during a party. They should have been more careful, but they decide it's your fault and demand that you cover their medical expenses. That and other injuries to people other than you or your employees could fall under bodily injury coverage, so general liability insurance could pay them and save you the time and expenses of a lawsuit.
Or imagine if you're a photographer, and you posted a photo of yours on social media that made someone look bad, and they want to sue you for defamation. That could fall under the definition of personal injury, so general liability insurance might cover your legal expenses.
Finally, there's property damage. If you're an event planner, and while you're setting up the floral arrangements for a wedding, you accidentally knock over an expensive vase and it shatters on the floor, you'll want general liability insurance. That would be likely to be considered property damage, so general liability insurance could cover the cost of a replacement.
We offer professional liability coverage to event planners only right now. We don't offer professional liability insurance for DJs or photographers at this time.
While general liability insurance—generally speaking—covers accidents, professional liability insurance covers cases where you're accused of not having done a good enough job. Even the most seasoned professional is human and can slip up sometimes! Maybe you made a mistake with your scheduling, and accidentally double-booked a venue, leaving your clients scrambling at the last minute for a new location. Or maybe you underestimated how long it would take to set up the decorations, and by the time the guests arrived, only half of the room was decorated. Professional liability insurance could compensate your clients and make it possible for you to move forward.
Our Approach: One Insurance Policy
The difference between general liability insurance and professional liability insurance might still be kind of unclear to you, and if so, don't worry—it can be very technical! We want to save you the headache of figuring out which is which and what you need for your business. That's why we offer just one liability insurance policy for event planners and other professionals.
Our policies are designed to meet your needs, without adding extra coverage that only drives your costs up. We crafted each of our policies carefully, according to research into the kinds of issues people in your field are most likely to encounter. That way, we're able to offer you excellent coverage at an affordable price.
We don't offer professional liability insurance for DJs or photographers right now, because our research has shown us that you won't need it—and we don't believe in selling people things they don't need! For event planners who do need this sort of coverage, we include it in every policy we sell, at no extra cost.
How Much Does Entertainment Liability Insurance Cost?
Insurance isn't one-size-fits-all. And it shouldn't be. We want to offer you insurance that is tailored specifically to the needs of your business—and how could we do that if we sold insurance to all professionals at the same price? Our prices vary according to a variety of factors: how big your business is, what types of service you offer, and where you're located, to name a few.
To give you a general idea, for most of our customers, the cost of entertainment insurance is around $30 per month—but we would be doing you a disservice to give you an entertainment insurance quote without knowing the specific details of your business. Fortunately, getting a precise price is easy. Simply submit your request online and you'll have your personalized liability insurance quote in just a few minutes.
How Do I Know I Can Trust You?
We know that running your own business can be stressful. Finding the right type of insurance for it might be a daunting task. You want to be sure your hard-earned money is invested in a policy that will protect you if you need it and help your business thrive. We could tell you how committed we are to our customers' satisfaction, or share with you all the online features we've built to make our customers' lives easier, but maybe it's best to let our business owners speak for themselves. Feel free to check out the customer reviews from business owners just like you who have chosen Next Insurance for their businesses.
Still Have Questions?
Not sure? Need more clarification? No problem—we've got a whole FAQ section where we answer questions from business owners like you about our services. See if you can find the answers to your questions there, and if not, you're welcome to contact us!
Get Coverage
Tailored to Your
Business Now!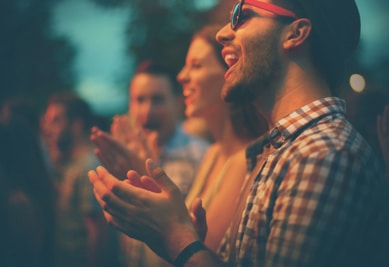 x
Thank you for choosing Next Insurance! It seems like we don't offer insurance for your professional work at the moment.
We're always growing and looking to expand our options Please enter your email and we'll keep you notified.
x
Thank you for choosing Next Insurance.
We wish you and your business lots of success!
x
Oops!
Thank you for choosing Next Insurance! Unfortunately, we can't give you a quote if we don't know what you do.Tell us what your profession is, so we can see if we have a product that's right for you.
x
Thank you for choosing Next Insurance.
We hope we can work together in the future!