The types of business insurance you'll need and your policy limits depend on a few factors, including:
Your industry

The number of workers you employ

Risks you frequently encounter. Employees of a construction company face regular risks of physical injury, while professional services providers like software developers have fewer chances of getting hurt at work.
Business insurance in Ohio typically comes in a package that could include the following coverage: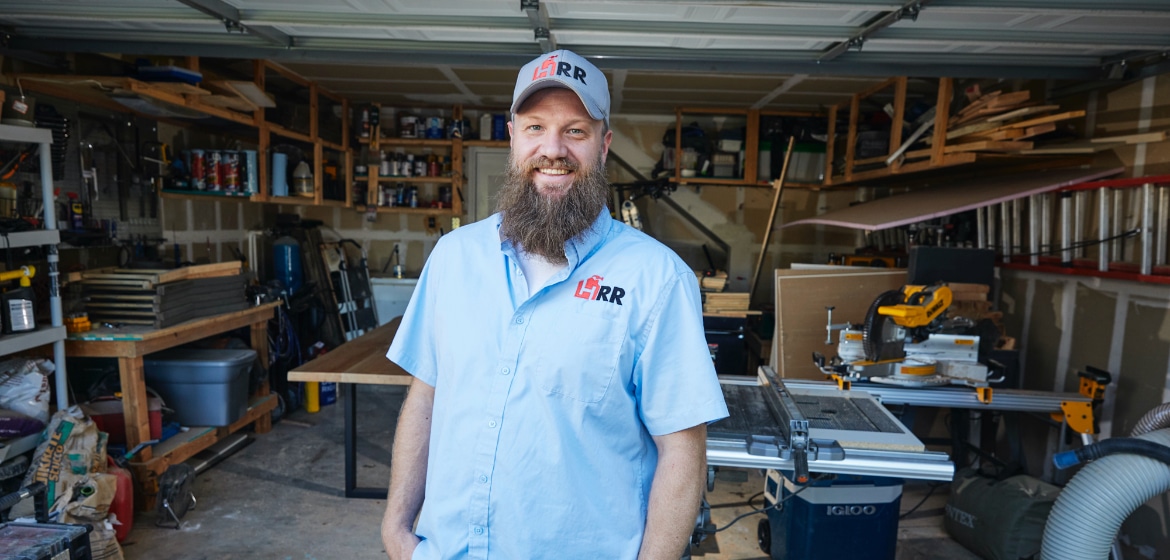 General Liability insurance 
Many small business owners and self-employed individuals carry general liability insurance in Ohio.
If your company is responsible for causing injuries to someone who doesn't work for you, or for destroying property, general liability helps pay for the medical fees and for the damages to be repaired. 
For example, an office park owner accuses a self-employed dog walker in Columbus of allowing a dog to destroy a flower bed, causing several hundred dollars worth of damage. General liability coverage would help the dog walker pay for some of the property damage. 
Cleaning business and contractors can add tools and equipment insurance to their general liability policy. This coverage helps replace important business gear that is lost, stolen or damaged.
How much your general liability insurance in Ohio covers depends on your policy limit and deductible.
Workers' Compensation insurance
Ohio requires businesses with employees to carry workers' compensation insurance.
Unlike most states, Ohio operates an official state workers' compensation fund that assists employees who are injured on the job. Two-thirds of businesses in the state pay into this fund to help injured employees cover medical bills and recoup lost wages.2 
If your company doesn't contribute to Ohio's workers' comp fund, you'll need to purchase your own coverage as part of your business insurance package.
Workers' comp insurance would help in the following scenario:
An employee of a Cleveland-based roofing company slips on an icy roof and falls. The accident causes him to be hospitalized for several days and to miss three months of work.
Workers' compensation coverage would help both the injured employee and the business by assisting with his medical bills and lost wages. 
Commercial Auto insurance
In Ohio, all drivers must carry at least $50,000 of auto insurance coverage, including vehicles primarily used for work.3
If an employee has an accident while driving a company-owned vehicle, personal auto insurance probably won't help pay for damages. This is why businesses that own and operate vehicles need commercial auto insurance in Ohio to cover damages that occur while driving for work
For instance, a carpenter in Toledo has a wreck in a company-owned van on Interstate 90 during a snowstorm and injuries another driver. Commercial auto insurance would help the carpenter pay for the other driver's medical bills and repair damages to both vehicles, up to the policy limits. 
Businesses that rent cars or occasionally ask employees to drive their own vehicles for work may want to upgrade their commercial auto coverage with hired and non-owned auto insurance. This coverage helps pay for accident damages that happen while driving vehicles you don't own.
Professional Liability (E&O) insurance 
Professional liability insurance, sometimes known as errors & omissions (E&O) coverage, is a type of liability insurance in Ohio that will help pay for damages if someone accuses you of making a professional mistake, missing a deadline or failing to complete work that causes financial losses.
For example, a homeowner in Cincinnati claims that her real estate agent failed to disclose cracks in the foundation, and the owner has to make expensive repairs. Professional liability insurance helps the real estate agent pay the homeowner for the costs of the repairs. 
How much does
business insurance in Ohio cost
?
Next Insurance customers in Ohio spend a median of $45 per month for insurance packages. How much you'll pay for business insurance in Ohio depends on several factors: 
Your industry. Businesses that regularly encounter risks will spend more each month for coverage than those with fewer risks. Construction companies in Ohio pay a median of $63 each month. Law firms, on the other hand, spend $21 each month for insurance packages, since they have few injury risks.
The amount of coverage you purchase. Buying just one type of insurance or choosing minimum limits means you won't pay as much each month for your coverage. But if an accident happens, you'll probably pay more out of pocket for damages.
The number of employees at your business. The more employees you have, the more you'll pay for workers' comp insurance. Providing an accurate headcount is important when requesting an insurance quote.
Start a quote with Next Insurance today to explore coverage options for your business in just a few minutes.
More resources for Ohio small businesses and self-employed workers
Sources: