top
Liquor Liability Insurance
Customized insurance on tap
Check Prices

Shaken, but not stirred. Liquor liability coverage helps protect you from the risks associated with serving alcohol.
Injuries
An intoxicated customer knocks another patron to the ground. She breaks her wrist in the fall and sues your business for the medical expenses.

Property damage
A drunk patron trips and spills red wine on some other guests, ruining their designer clothing.
Legal fees & medical payments
A customer gets in an accident on the way home that seriously injures the other driver. Your business can be held liable if the driver was over the limit.
There's a lot to love about Next:
Get insurance in less than 10 minutes and save up to 30%
Unique, flexible coverage with easy monthly payments
Do it all 100% online or talk to a licensed U.S.-based advisor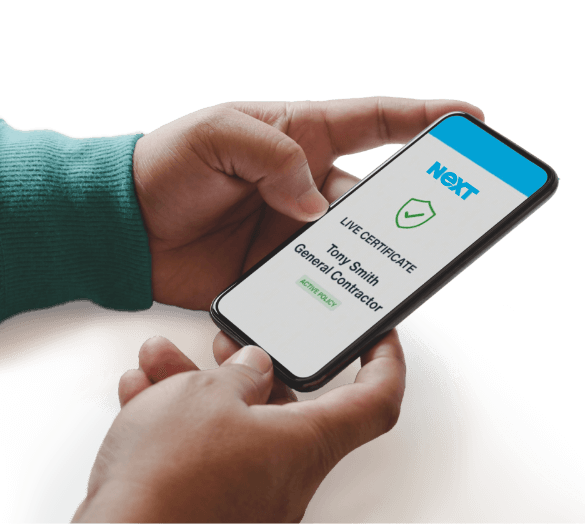 Get instant, unlimited certificates of insurance
You nailed it on getting a new job. Let Next handle the paperwork in minutes. We'll have your back with coverage that gives you and your clients confidence from day one.
Check Prices
Let's find the coverage you need for your business.
Business insurance is divided into different policies. We offer 7 types so it's easy to design the coverage that fits your business.