While running a small business can be extremely rewarding, it's not always easy. In fact, there are a number of small business challenges you're likely to meet along the way, and a number of problems faced by small businesses are not unique to any one type of business.
Recent statistics indicate that over 20% of businesses fail in the first year, and more than 50% by the 5-year mark. Of course, that means that half of businesses make it to the five year mark, and 80% of businesses to one year.
While not all small business challenges can be solved, many of them can. Often, with a little thought and planning, you'll be far more equipped to stay in business, and ahead of the competition. Here are our top tips for how you can do that:
1. Small Business Challenges & Quality of Service
You probably didn't decide to open a business just for fun. You wanted to do it because you have a service to provide. And as all successful small businesses know, that service should be at the very least, very good. But how do you do that? You need to focus on a few things like:
Differentiating yourself – If you're a handyman, you might emphasize the speed and quality with which you work. As a carpet cleaner, you can work with safer chemicals than others. Think of what added value your business can bring, to define your service as a cut above the rest.
Attitude – Your attitude is as important as your service. Part of what people are buying has to do with the experience of working with you. This means you should always be friendly, polite, and radiate competence.
Availability – Make sure you're available to meet customers' schedules. That means, for example, if you're a yoga teacher, you may have to say goodbye to the 9-5 and embrace early mornings and evenings.
2. Proper Planning
One of the top small business problems is proper planning. This means a few things when you're starting out, and small business strategies you could use can include things like: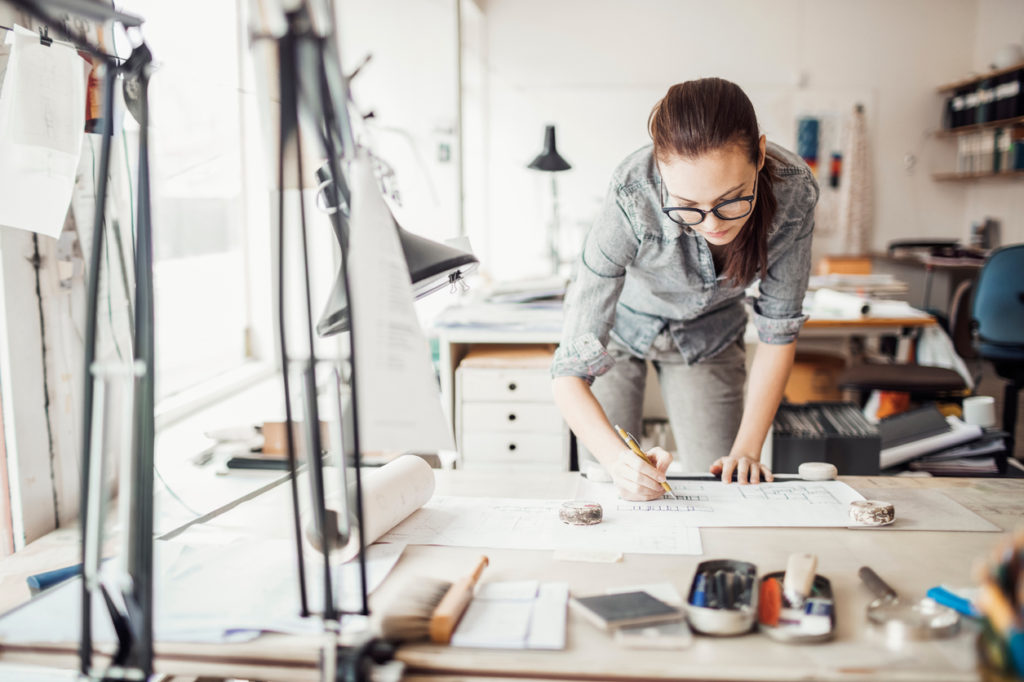 Financing your business – You need to plan for small business financing. That is, where are you getting your setup money from? Do you have savings? An investor? A loan? There are a number of options out there, and you need to pick the one that's right for your lifestyle, as much as your business goals.
Cash flow – It's extremely important for you to assess all of your business expenses, and then make sure you have the cash flow to cover them, for at least a few months until your business takes hold. These will include one-time startup costs like buying equipment, as well as ongoing costs like salaries, insurance and rent.
Accounting – There are a lot of numbers and details involved in running a business from salaries, to taxes, inventory, insurance, the right tax deductions and everything in between. You should either take some sort of introductory accounting course, or hire an accountant to work with your business to make sure you're getting them right.
3. Effective Marketing
For people to use your service, they first need to know it exists. And that means marketing. Marketing, of course, can mean many things. And it's different for different lines of business, as well as different budgets.
A personal trainer, for example should be all over social media, uploading pictures and posts, with an active profile of their own. For a landscaper, however, it may make better business sense to focus on word-of-mouth, flyers, ads in local papers and similar endeavors. While all small business marketing challenges can feel overwhelming, using marketing such as social media, business cards, and even magnets can help you overcome them.
4.  Risk Management
There are plenty of risks in setting up a business. And to help combat them, you need to first identify them. So look around and think what they can be in your line of business.  Often they have to do with different types of injury or loss. Your offices could flood, your employee could get hurt, or someone could sue you for slander. You need to consider all of your small business insurance options and make solid choices. You also need to be sure that you have in place:
Policies for keeping your employees safe
A security system for your offices and warehouse to prevent theft
Good training procedures to make sure your employees are able to do the best job possible
Computer backup, especially of any important files
5.  Handling Growth
While you certainly want your business to grow, small business development is a challenge of its own. There are lots of logistics involved from hiring more staff to finding a bigger work space. And of course, this means there are also costs involved.
Additionally, you may only want your business to grow so far. While some entrepreneurs want to conquer the world and open branches internationally, others are happy to have a good monthly workflow, with a stable income. That means you need to evaluate two things separately and come up with a small business strategy. First, ideally, how large you'd like your business to grow. And second, how you're going to accommodate this growth, and potentially acquire small business funding.
By considering all of these small business challenges, and implementing solutions from the get-go, you can hopefully get ahead of your competition, and stay there.