As a business owner, you're always looking for ways to reduce your expenses. Regardless of whether it is your liability insurance premium or the cost of office supplies, bringing down your expenses can help make your business stronger and more profitable.
While we can't help you lower the cost of your office supplies (maybe shop at Costco?) we can give you some tips and advice on how to lower your small business insurance premiums. As a business owner, knowing how you can reduce commercial insurance premiums can be a huge help.
What is an Insurance Premium?
In the world of insurance, premium simply means the amount you pay for your insurance coverage. You can pay your business insurance premiums on a monthly basis or annually. While some companies charge extra if you want to pay monthly, we don't believe that's fair and don't charge extra for that.
Premiums are calculated by reviewing the various risk factors your business presents, the likelihood you will make a claim, as well the value of your business assets, the number of employees you have and how risky your profession is.
All of these factors are used to determine your premium or cost of the various insurance policies you need to protect your business.
Premiums will vary depending on the size and risk factors of your business. However, there are a few things you can do to not only reduce insurance premium, but also strengthen your business.
1. Review Your Coverage
One of the first things you should do is review your insurance coverage to make sure you aren't carrying more insurance than you need. You're busy and it's possible that you are still carrying insurance for vehicles or equipment you no longer have, or even employees who've left your company.
Here are three things to look at:
Auto and Equipment Schedules: Review the company vehicles and equipment on your commercial auto, equipment or property policy. Do you still own and use all of the vehicles and equipment on these policies? If the answer is no contact your insurance agent to make adjustments to your policy.
Also, look at the condition of your vehicles. Do you need to still carry collision and comprehensive on them? If you would more than likely replace a vehicle instead of repairing it if it was in an accident you probably don't need to carry these additional types of insurance.
Overlapping or Outdated Coverage: Businesses can change over time, as do your risks. Are you overinsured in some areas or carrying policies for risks that don't exist in your current business? Look for coverage that duplicates each other or policies that no longer apply to your business and make adjustments accordingly.
Employees: Review your employee driver list and payroll to make sure you are not still insuring employees who no longer work for you. Your auto insurance premiums are impacted by employee driving records, so if a driver with a less than stellar driving record has left, make sure your insurer has removed them and adjusted your policy accordingly.
Make sure all of your employees are properly classified on your workers' compensation policy. Premiums for the various classifications can vary widely so if a salesperson is misclassified as a production worker your premium is probably higher than necessary.
2. Minimize Risks
Insurance companies love risk reduction. If your building and vehicles are not already protected with a security system it's time to consider one, as that could help lower insurance premiums for you.
Other changes, such as adding sprinkler systems in the office, warehouse and production areas where relevant can also lead to a major discount on your premium.
3. Perform Safety Training
This is a great way to reduce commercial insurance premiums while also keeping yourself and your staff safe.
Employees need safety and job training to make sure they perform their jobs safely and properly. Workers who have received extensive training are less likely to sustain injuries or injury another employee or customer. In addition, you may receive a discount on your insurance for certain training you perform.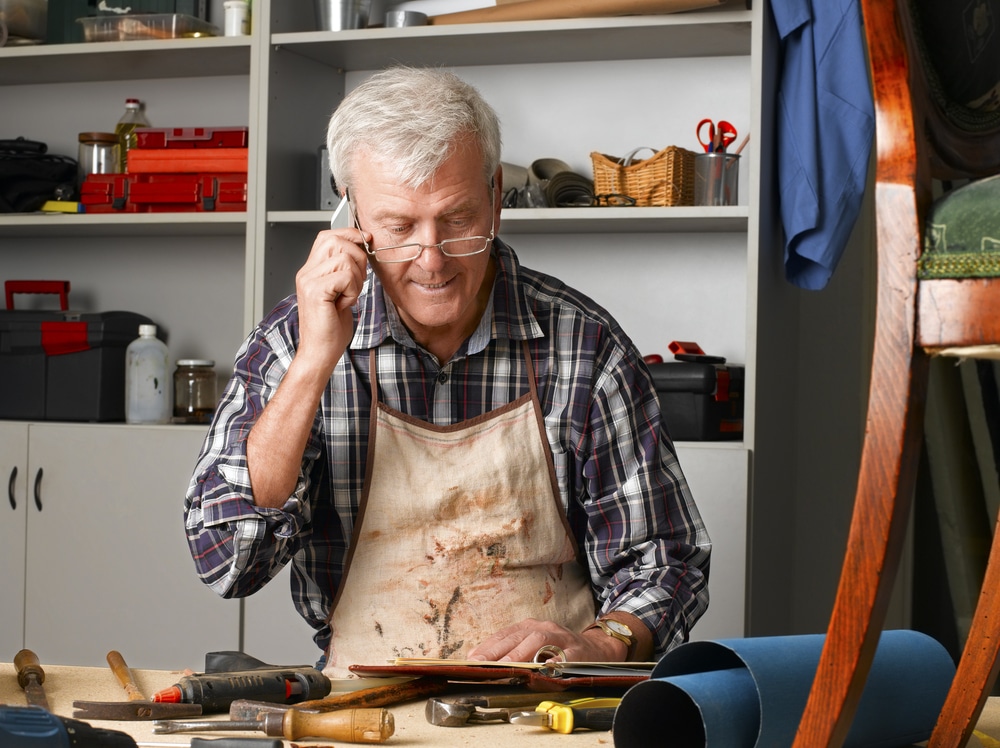 Put a safety plan in place that can help eliminate hazards in the workplace. This will help reduce injuries, accidents and lawsuits. However, a safety plan and safety training is only as good as its enforcement. Make sure the plan and all safety guidelines are followed strictly and consistently.
If you are unsure how to implement a safety program, check with your insurer, as many offer help with risk control to their business clients.
Here are just a few things you can do to help reduce accidents and injuries in the workplace:
First, identify potential hazards in your workplace and analyze past incidents as well as common hazards in your particular industry. Determine which issues you identify can be addressed via training, warning signs or protective gear.
Get your employees involved in developing your training procedures. This not only helps with buy-in from your employees, they often have the best perspective on what can be done to make the work place safer.
Train supervisors and managers in the safety requirements of the employees they will oversee. This allows them to identify employee issues and correct them.
Consistent enforcement of all safety requirements is necessary to ensure employees take safety training seriously.
Employees who drive a company vehicle should be required to always wear a seat belt, never use a phone while driving and obviously never drink or use drugs behind the wheel.
Consider sending employees with access to company vehicles to a defensive driving course, this not only makes them safer drivers but will usually result in a discount on your auto insurance.
4. Encourage Healthy Behaviors
If you want to lower your workers compensation' or health insurance premiums be sure to encourage healthy behaviors in the workplace. Put a "no smoking" policy in place, offer yoga classes at work or consider offering a health club membership as an employee perk.
Some insurers offer reduced premiums to companies that make active efforts to make their employees healthier. Even if it doesn't ultimately help reduce commercial insurance premiums, taking care of your employees is a great way to show you care.
5. Business Insurance Specific Tips
Much like personal insurance, there are things you can do to lower your commercial insurance costs:
Shop Your Coverage: Insurance premiums can vary dramatically so comparison shop your coverage on a regular basis. Make sure you are comparing apples to apples, and only deal with reputable companies that have solid customer reviews.
Buy Online: If you buy insurance online, you can drastically reduce costs, as you're not paying for offices, agents, secretaries and more. Online agencies are able to reduce costs, and many times pass those savings onto you, helping your business reduce commercial insurance premiums and costs.