You lay a lot on the line when you decide to run your own business.
Along with the challenges of being self-employed, you're leaving the land of a steady paycheck, a benefits package, and perhaps a chance to rise through the ranks. Yet while there's a risk, there's also the possibility of tremendous reward. It's not just a shot at financial independence that draws you into becoming self-employed. It's also about the freedom to manage your own time and rest in the knowledge that you're shaping an idea, generating an income, and hopefully leaving a legacy.
Steps to Explore
Before you dive in, make sure you tackle these tasks regarding how to become self-employed and ask yourself some questions. For example:
Market viability: Is your market underserved? And what is your competitive advantage?
Versatility: Is your strength sales, finance or operations? Can you juggle all three?
Staffing: Can you get up and running by yourself? Or will you need to hire employees?
Location, location: Can you launch from a home office? If not, are there affordable office spaces or appropriate facilities nearby?
Risk aversion: Do you have a plan to protect your physical and financial assets, intellectual property, etc. ?
An Old Sales Trick
There's a battle-tested sales tactic that holds relevance for all different forms of small business ownership.
The Ben Franklin close involves making a side-by-side list of pros and cons of a product or service— and then determining which side of the list outweighs the other. You'll need to perform this analysis before you take the plunge.
Naturally, there will be some advantages of self-employment that hold more importance than others and likewise for the disadvantages. With that in mind, you can assign a value to each and tally up the totals. If you see overwhelming results on one side of the debate, you'll likely be one step closer to a decision.
Assessing the Market
When figuring out how to start a self-employed business, you won't enter the market blindly.
You'll have acquired some special skills and knowledge that can be monetized to earn a decent living. But it's not as simple as possessing a concept, some will, and some determination. Conducting market research on competitors will go a long way toward securing your success.
Figure out who your rivals will be, and whether they do some things that you can do better. If you're a plumber in the Northeast, perhaps there's a notable lack of competitors who don't offer 24-hour emergency services for heating issues or burst pipes. Since no one wants to freeze or float away, filling that gap in the market could define that must-have competitive advantage.
Compliance Standards
Some business ventures need to slice through a lot of red tape at inception, and others, not so much.
Assume that you are a plumbing professional and you have customers lined up, tools to ply your trade, and a van to get you from job to job. First, you'll want to check all local, state and federal regulations that must be obeyed. You'll need to comply with OSHA standards, state workers' compensation laws and local ordinances that might require licensing and job permits.
Once you cross those hurdles, consider your present and future financial well-being. The next consideration is protecting your equipment and insulating yourself from a financial disaster. A well-designed contractors insurance program covers losses should you experience theft of business property, damage to a customer's property or an accident with your vehicle. For pennies on the dollar, you'll rest easier.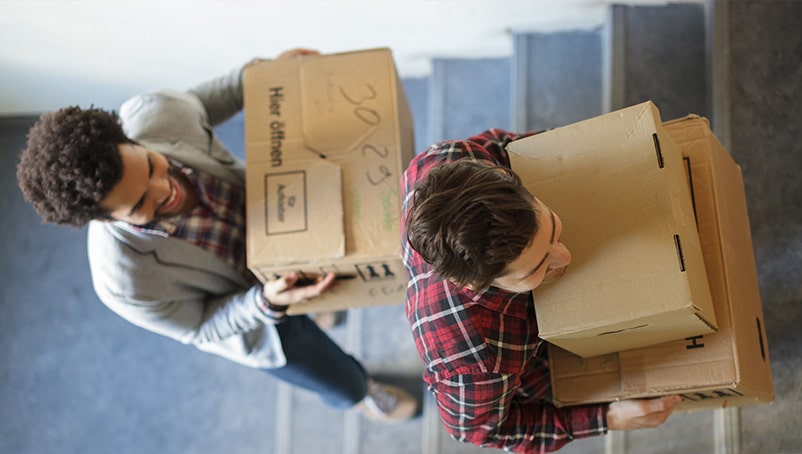 Making It Official
A few more administrative tasks await. You'll need to know how to register as self-employed.
At the federal level, an Employer Identification Number (EIN) is required to formalize the business— particularly when need to know how to file self-employment tax returns. These digits let the government know you're alive, so to speak, and you'll use them when you apply for business insurance and or small business financing.
The state where you set up shop may require a separate EIN for self-employment and taxes. This requirement helps monitor the business in terms of income and unemployment compensation taxes. With either the state or federal government, you can apply for and receive your EIN via their respective websites or enlist the services of an accountant to help with the process.
Tax and Legal Needs
For your survival and your sanity, form relationships with these professionals:
Accountants: These folks will help you navigate the tax laws but it won't be all about paying your share. They'll also come to understand your business and recommend strategies that help reduce your taxable income by finding deductions specific to your organization and broadly applied to all businesses.
Attorneys: Some say the best attorney is the one you don't need to engage. Nonetheless, don't bypass a chance to review how to become self-employed legally in case you're overlooking details that could negatively impact the business.
Insurers: No matter how careful or prepared you are, expect the unexpected. A comprehensive insurance plan helps mitigate damages whether they result from negligence or perils beyond your control. Either way, make sure you get comfortable with a carrier that understands your self-employed business insurance needs and designs a program accordingly.
Operations Planning
After the research and paperwork, it's time to sink your teeth into operations. You'll need to take inventory of what you have and what you'll need to further your pursuits. If you're a home-based business and a one-person shop, you might not need more than a laptop and software to run the show. If you're that plumber we've referenced, you'll likely need a building to store tools and supplies along with a vehicle for getting to the job site.
Marketing Efforts
It will be tough to make a go of it if no one knows what you do and how well you do it. You'll want to carve out some dollars for a marketing plan, but you can leverage the free stuff first. basic social media campaigns reach followers and establish your presence. Forming a referral network should factor into the mix as well. In both cases, you can get these campaigns started for free.
The Thrill of Owning a Business
Opening a business is like riding a roller coaster. It can be thrilling and frightening at the same time. If you execute properly, you'll still have ups and downs but the scary part will eventually wear off. What's left is to enjoy the rest of the profitable ride. Contact Next Insurance to see how they can help you stay on the tracks to success.