Starting a small business involves a number of crucial steps.
It may be easy to overlook insurance, but it is an important way to protect your investment. If you ask, "do I need business insurance," the answer is usually "yes" as a matter of law. Apart from those legally required policies, what kind of insurance you need depends on your industry and the potential risks you face.
Who is Required to Have Business Insurance?
Business insurance is a matter of state law. If you have employees, all parts of the U.S. mandate workers' compensation insurance, disability insurance, and unemployment insurance. In addition, your specific profession may necessitate insurance in order for you to maintain a license to practice. Contractors working in construction, for example, may have to get general liability insurance before they can enter into an agreement to work on a project. 
There are two requirements to think about when it comes to industry-specific insurance: state law and where you work. For example, in the state of New York, doctors do not have to carry medical professional liability insurance as a matter of law, unless they have been subject to prior disciplinary action. However, most medical facilities in New York, such as hospitals, require doctors to get this coverage before they treat patients.
Business insurance is a matter of state law. If you have employees, all parts of the U.S. mandate workers' compensation insurance, disability insurance, and unemployment insurance.
It is possible you do not need insurance if you don't have any employees and it is not mandatory in your industry. But if you go without insurance, you're taking the risk of being sued and having to pay any costs or settlements out of pocket. Although certain business structures, like LLCs and corporations, may protect your personal assets against loss as the result of legal action, your business assets may still be at risk. Insurance can make sure you have coverage so you don't go under because of an unfortunate series of events.
What Kind of Insurance Should You Have?
So, what insurance does a small business need? That depends on the kind of work you do. This list of options can get you started on how to choose business insurance. Sometimes, you can purchase a comprehensive business owner's policy that includes most everything you need. As this list indicates, the risks for not having the right coverage can mean a big financial hit to your company.
General liability insurance
This covers you for losses that stem from lawsuits, property damage, bodily injury, and other events. If you don't have general liability insurance, you will have to cover the cost of defending a lawsuit, repairing property damage, and paying the cost of someone else's injury if your business is responsible. Even something as simple as a burst pipe can cost $1,000 to $4,000 to repair -- and that's a modest example of potential property damage.
Product liability insurance
This is appropriate if you make, distribute or sell a product. Sometimes, those products cause harm and your business may be the subject of a lawsuit. This insurance pays the losses that result. If you do not have this insurance, you or your business have to cover these costs out of pocket. History's largest product liability cases had settlements in the billions of dollars -- while you might never have that level of exposure, any legal case can cost you thousands of dollars, and hurt your business reputation.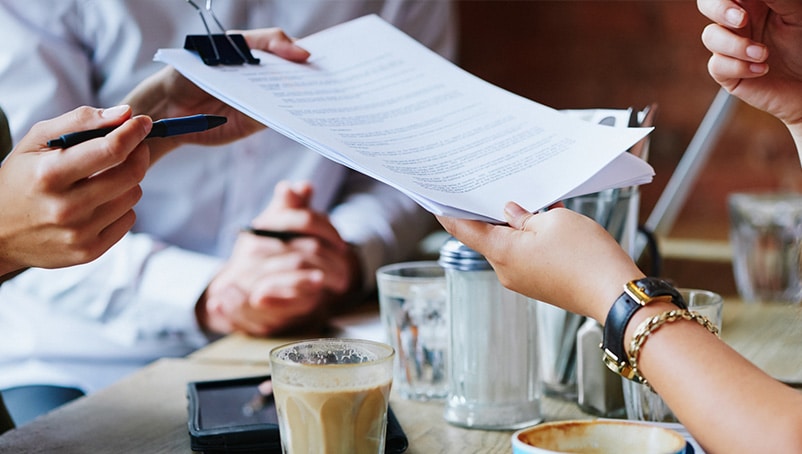 Professional liability insurance
Professional liability insurance is the right coverage if you offer a service to clients. Sometimes, due to malpractice, errors, or negligence, those clients or others may suffer harm. Your insurance provides you a safety net in these circumstances. Without the safety net, you are on your own to defend a lawsuit and to pay out any settlements or judgments. 
Commercial property insurance
If you own commercial property, you want to protect it, as you would protect your own home. Commercial property insurance can work much like home insurance, offering coverage for damage caused by fire, inclement weather, and vandalism. The repair costs are your responsibility if you don't have insurance.
Home-based business insurance
Home-based business insurance is an optional add-on to your home insurance. It gives you protection against losses incurred by your home business that would not normally fall under your home insurance. This kind of coverage offers another benefit, in addition to the financial protection: since your insurance company knows you run a business out of your home, you don't risk voiding your home insurance policy for violating its terms by using your home for commercial purposes.
Why You Can't Rely on Waivers
Some business owners ask themselves, "what kind of insurance do I need if I use waivers?" The answer is that you need the same insurance as a business that does not use waivers. These forms, signed by your clients or customers, may protect you from some liability. They do not stop anyone from trying to sue you, however, and even the best waiver is still vulnerable to challenge. You can still be sued for gross negligence or intentional torts, even if your waiver is airtight.
In other words, it's smart to have an enforceable waiver, but you also need insurance for backup. Some kinds of business insurance include funding for your legal defense -- not just the cost of a settlement. Without insurance, you have to pay out of pocket for your own lawyers, which costs you money -- even if the person who signed the waiver can't get out of it. So, do you need business insurance even with a waiver system? Yes. 
Peace of Mind from Having Insurance
Of course, having insurance offers more benefits than just financial security. It eliminates some of the worry from your shoulders—you can feel some sense of comfort knowing that your policy will offer some coverage when something unexpected occurs. The cost of premiums is a modest investment for what you get in exchange, which is knowing you can get support after a break-in, injury, or catastrophic weather event.
Does a business have to have insurance? The answer is not always, but it makes good sense. In addition to providing you with peace of mind, it sends a message to your customers and financial partners. It shows you care about the quality of your products and the safety of your employees. For contractors, it means demonstrating you are a reliable choice with whom others should want to do business.
So, do your research and a quick analysis. You'll likely find insurance is an important cost of doing business.