What is commercial insurance?
Commercial insurance means insurance that protects you from any unforeseen circumstances that could affect your business. You've probably heard of insurance in the context of things like personal auto insurance, house insurance or life insurance. Those are personal insurance plans. When you own a business, it's a good idea — and sometimes legally required — to have commercial insurance, also known as
business insurance
. Some of the most common types of commercial insurance include:
General Liability insurance
General liability insurance
is the most basic level of insurance that covers you in cases where there's an accident and your business might be blamed for it. It generally covers three kinds or risks up to your policy limit:
Bodily injury to anyone that is not an employee
Damage to property that doesn't belong to you
Accusations of copyright infringement, libel or slander
If you run a day care, for example, and one of your kids takes a tumble and needs medical attention, that's a case of bodily injury. If you're a piano tuner and you spill coffee over the keys of a client's expensive Steinway, that's a case of property damage. General liability might be able to help cover whatever costs are involved in cases like these, including compensation for the person who claims damage. This ensures that you'll be able to continue operate your business without a major interruption. Note that general liability insurance only applies in cases where the damage was to a third party — meaning, not to you, your business or one of your employees. There are other types of insurance that can help in those situations.
Professional Liability insurance
Professional liability insurance is also known as
errors & omissions insurance
or malpractice insurance. Sometimes the difference between professional liability and general liability can be hard to pinpoint, but in general, while general liability can cover you when there's an accident,
professional liability coverage
helps in cases where you are accused of a professional mistake. For example, if you are a fitness instructor and you told your client to do something that caused her to fall and hurt herself, you might be accused of making a professional error or professional negligence.
Commercial Auto insurance
If you use a vehicle for your business,
commercial auto insurance
can provide coverage that is not available with personal auto insurance. It's often required by state law in if you have vehicles registered under your business. Commercial auto insurance might have higher limits and cover different types of risks than your personal auto insurance. It can also cover multiple drivers and/or a larger geographic area. Learn more about
personal auto vs. commercial auto insurance
.
Workers' Compensation insurance
If you have employees, most states require you to have
workers' compensation insurance
. It helps cover the costs medical expenses and lost wages if you or an employee is hurt on the job. of damage that might happen on the job: for example, if you're a contractor and one of your workers drops a hammer on his toe while working on a project. Another example might be if you're a caterer with multiple employees and one of your workers gets attacked by the family dog of a client.
Worker's comp
can help cover their medical fees.
When do you need commercial liability insurance?
Commercial liability insurance is almost always a good idea for small businesses and self-employed workers. No matter what kind of business you're running, commercial liability insurance can help pay for court costs, settlement costs and medical damages if you're sued by a third party. For example, a commercial
general liability insurance
policy covers your business for cases like these:
Has their property damaged by you or your employee while you are working
If someone visits your store, office or work area and gets hurt in any way
If you use a client's photo in your advertising and they sue you for copyright infringement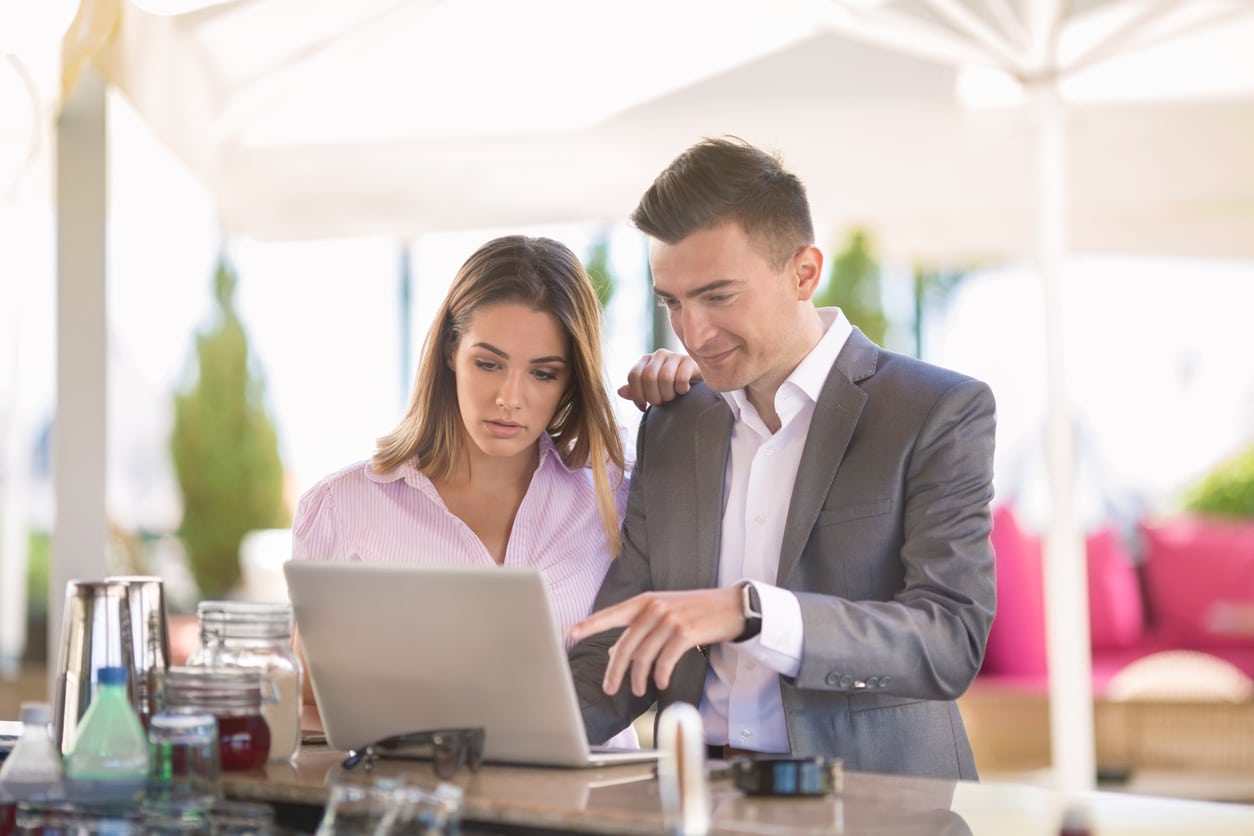 How to Choose a Commercial Insurance Policy
Because every business is unique, there isn't a one-size-fits-all solution for small businesses insurance. Here are some things to keep in mind to make sure that you buy commercial insurance coverage that is best for your business:
Know what you need. You might need extra workers' comp as part of your policy if you are a general contractor, or want to add commercial equipment insurance if you're a photographer.
Know what your policy covers. It's not always obvious what is included in a commercial liability policy, so it's important to read the policy carefully and ask questions if anything isn't clear.
Compare policies. It's best to get around three commercial insurance quotes so that you can compare the monthly premiums and what is and is not included.
Think about whether you prefer to have a bigger deductible so that you can pay a smaller premium, or the other way around.
Whatever policy you choose, review your insurance each year to check whether it still fits your needs. You might need to increase your level of coverage or add another area of coverage.
How to Choose the Best Commercial Business Insurance Provider
When you go to buy an insurance policy, it's best to go to an insurance provider who has plenty of experience in dealing with entrepreneurs and business owners like you, or one who specializes in working with small businesses. It's even better if they are already used to providing policies for your type of business, so that they know what you're likely to need and can make suggestions if there's anything you've missed. You also don't want to pay more for insurance than necessary. That means
looking for a provider
which doesn't charge hidden fees and is completely open about what is included in your policy. If you're just starting your business and cash flow is still tight, it's a lot easier to use an insurance company that lets you pay monthly instead of annually without charging you extra. Finally, one of the most important parts to getting commercial insurance is having your
certificate of insurance
which proves that you are covered. An insurance provider that makes it simple to deal with your insurance needs is always a good choice.