When you're a small business owner purchasing insurance, you want to get the best service possible while keeping costs down. Yet affordable business insurance is only one part of the equation. Cheap business insurance also needs to be reliable to make it worth your while.
In other words, while cheap commercial insurance is highly appealing, there are other factors to consider. Ultimately, you want to balance liability insurance cost, reliability, and ease of use when selecting business insurance.
How insurance prices are formed
Insurance payments and rates (and the different types of insurance required) can seem a bit confusing. But you don't need to be an expert to understand.
It's not as complicated as you might think.
A formula determines all insurance rates. Each type of insurance — such as professional liability insurance or commercial property insurance — has its own formula. So your rates will be a combination of the types of business insurance you'll need, calculated according to the risks involved for each.
Pretty much all businesses will need general liability insurance and workers' compensation insurance. But other types of insurance policies will vary depending on your field.
So, for example, if you have a handyman business and your employees drive around from job-to-job, you'll likely need to get them commercial auto insurance as well. If you've got a yoga business, you may want to consider health insurance to keep employees covered in a very physical profession.
Estimating your premiums
When assessing your premiums, a couple of things you should consider (but not limited to):
The literal riskiness of your business. Some jobs, like roofing or electrical technicians, are more dangerous than others.
Location. Often, if you're working in a highly populated area, your business insurance payments will be higher. That's because more vandalism or crime takes place in highly frequented spaces.
Number of employees. More employees mean, you guessed it, bigger payments (though you could leverage your size to get bulk discounts if you're big enough).
Your popularity. Popularity will often increase your rates because people tend to make claims against well-known companies.
Level of coverage. Generally speaking, the more you pay, the more extensive your coverage. This includes higher aggregate limits, as well as lower deductibles.
Your premiums are calculated from these factors. So, if you want cheap business liability insurance, you can play around with these numbers to find an equation that works for you.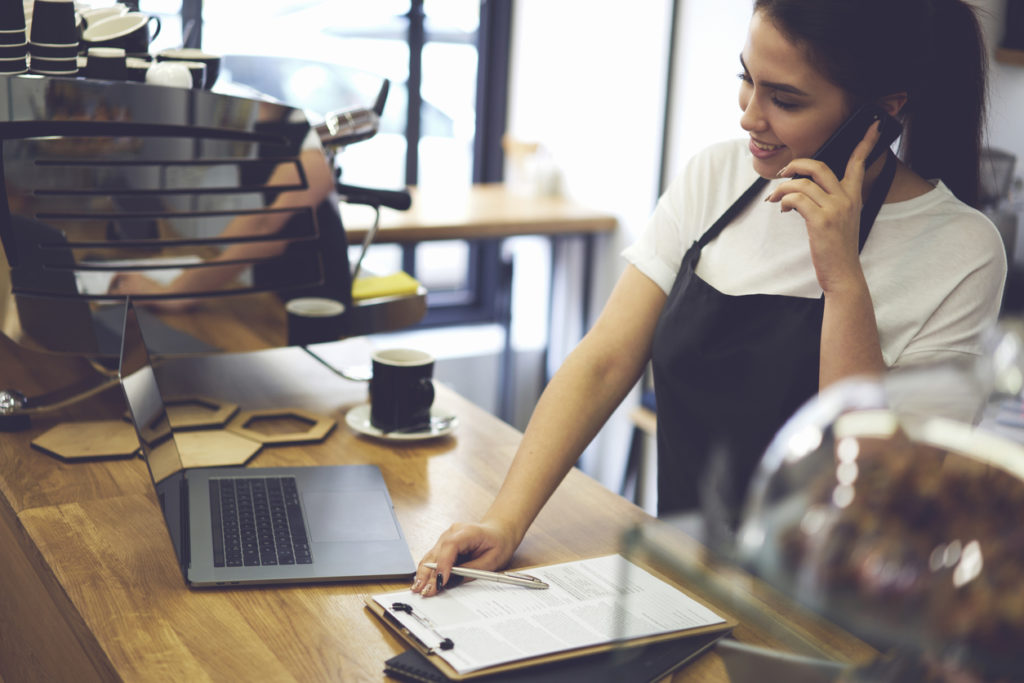 How can you avoid overpaying, but find reliable, cheap business insurance?
Generally speaking, you end up overpaying for business insurance costs when you:
Overinsure. Are you paying for insurance coverage that you don't need for your particular line of business? Like property insurance, if you teach yoga in a park or an auto policy but don't have a vehicle?
Pay higher premiums. Are you paying higher premiums and deductibles than necessary?
Don't read the fine print. Business insurance policies may include policy limits, cancellation penalties, or tie you to a high rate.
Now that you know some common ways of overpaying let's look for ways to save.
1. Shop around
Insurance options and prices vary across providers. Compare prices, and see what kind of insurance products they offer and whom they cover.
You'll also want to consider a few other factors outside of prices. Check if the insurance carrier has a good record for customer service, paying claims quickly and if they're financially stable.
2. Look for bundles and packaging options
Just like travel packages or the cable and wifi bundles you see advertised, it's often cheaper to buy package coverage. (And more convenient too.)
For example, a business owner's policy (BOP) is convenient for small businesses. It includes two types of coverage — a general liability policy and commercial property insurance. A BOP usually saves insurance buyers up to 10%
Remember, make sure the package only includes the coverage you need. Don't be tempted to pay for a bundle that seems cheap but includes coverage options you don't need.
3. Work closely with a licensed agent or broker
Receiving the professional help of an insurance agency can make a big difference.
Insurance agents and brokers know the ins and outs of coverage. They can help you figure out what the right coverage is, how much you need, find discounts for you, and take care of liability claims saving you time.
4. Buy insurance online
We get it. Sometimes you don't want to talk with an agent, which is okay. Today, it's easy to get online quotes or file a claim yourself.
When you buy insurance online directly, it's just you and the insurance provider — no middlemen. That means you save because the insurer doesn't have to pay an agent commission fee. The savings are passed on to you.
5. Reduce your risks
Taking steps to reduce workplace risks is beneficial for a few reasons.
First, less risk reduces the chances of needing to file a claim. For example, keeping walkways clear or clearing up wet floors at your workplace helps prevent accidental slips and falls. You wouldn't need to file a liability coverage claim in the first place.
Second, you might be able to reduce your premium for some coverage by following your insurer's recommendations.
These are things like creating a workplace safety plan to reduce medical expenses and workers' comp claims. Or implementing a disaster preparation program to secure your business property in case of severe weather.
What to look for in a small business insurance provider
While you want affordable small business insurance, you also need good, reliable coverage. That means your insurance provider should be:
Available: They should work hours that are convenient for you.
Accessible: Easily reached by phone, email, and webchat.
Responsive: Listens to your needs, with live support where needed.
Accommodating: Puts in effort to accommodate your requests.
Reliable: Pays claims quickly and according to what you've agreed.
If you want cheap business insurance, you're going to need to find the right provider that offers both affordability and quality service.
Keep in mind: affordable is not the same as a bare-bones establishment. Rather, it's a commitment to keeping payments as low as possible, in tune with your actual business needs. Look for some of the following qualities in your provider:
1. Cost-effective services
Look for the services a provider offers that are free or low-cost. For example, do they give you free copies of your Certificate of Insurance and the ability to add as many Additional Insureds as you want?
This may sound minor. But if you're working lots of jobs, these payments (which can often be billed at $10+ per certificate) can add up.
2. Simplicity
The insurance company you work with should value simplicity. All policies should be easily accessible and easy to understand, with no fine print. If you need help, a human should always be around to help you out, quickly and clearly.
3. Customized for your business
Since your business is individual to you, your business insurance should be tailored to your specific needs.
A handyman, a house cleaner and a yoga instructor all have different insurance requirements. You only want to be paying for the coverage that's relevant to you. Look for a provider that offers policies specific to the type of business you're in.
How NEXT Insurance helps business owners
NEXT Insurance is a one-stop-shop for small business insurance.
We offer a streamlined and simple way to find the business insurance you need online and get copies of your certificate of insurance at any time, from anywhere. It usually takes less than 10 minutes to get covered.
Our DIY system makes it easy for you to review your coverage, make changes to your existing policies.
And because we use machine learning supported by U.S.-based insurance advisors, our rates are often 30% less than other insurance companies.
Get a free, instant quote today.