The construction industry has been booming over the last few years. There are so many cities across the U.S. that are experiencing tremendous growth. With that growth comes the demand for highly skilled construction labor. It is the perfect time to start a construction business.
At NEXT, we help small businesses every day. So here are some of our top tips for how to start a construction company.
1. Understand your market
The construction industry is currently seeing job and wage growth. That's good news if you're considering starting a construction business. But the industry is not one size fits all.
There isn't the same need for every niche. For example, your city may be short on electricians. This means the demand for electricians will be high, and electricians can charge more for their services.
You can also look at your local market to determine demographics: marital status, income level, and types of industries all hint at what kinds of construction needs a region may need. The Small Business Association (SBA) website is a great place to research this.
You can also look at businesses in your area to determine what they charge and their typical clients. Many business owners are also happy to connect about starting a construction business.
Read more: 23 profitable home improvement business ideas to start in 2023
2. Choose a construction specialty or niche
Besides analyzing your market and typical customer demand, you can also dive deeper and choose a construction specialty or niche.
Specialization helps businesses hone in on their craft and target their marketing more directly. Here are a few ways a construction business can choose a niche:
General vs. specialized contractors: This classification has different pros and cons. General contractors have smaller profit margins but take on bigger jobs. The opposite is true for specialized contractors.
Residential vs. commercial: You need access to larger credit limits and financing to get into commercial construction. The projects are often more significant, but the payday comes after completion.
Read more: Highest paying construction jobs working as an independent contractor
You can also get specific construction certifications like LEED or CCM designations that distinguish you from your competitors.
Read more: The 8 best construction certifications for gaining more business
3. Review and understand your costs
How much will you make with your construction business? Providing estimates, pricing your services and maintaining a solid profit margin can be challenging. But understanding your costs and project scope is vital to making more money. Here's our guide to calculating overhead and profit margin.
Additionally, inflation has considerable effects on the construction industry. Here is some insight into how to handle the additional costs related to inflation.
You're not a fortune teller, but most lenders require you to forecast your business profits to secure funding.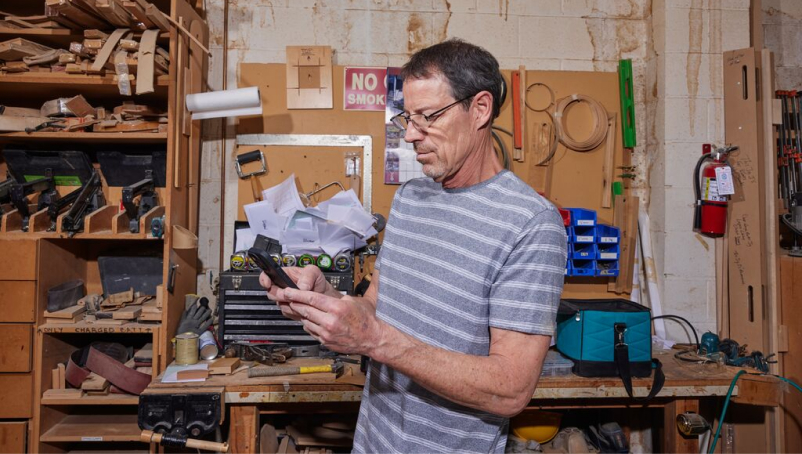 4. Write a business plan
A business plan for your construction business details your financial objectives and lets you explain how you will achieve them. This presents financial viability and is especially helpful for seeking funding or investors.
Creating a business plan is a way to formally write out your goals, making them more real so you can achieve them. Here are the typical components of a small business plan:
Structure and management of the company
Services you offer
Customer type
Target market
Number of employees
Marketing plan
Estimated costs
Funding sources
How much you expect to make
The SBA offers resources for writing a business plan for small businesses.
Read more: Small business plan essentials: What to include and why
5. Register your construction company
Even if you're starting small or part-time, you should register your business with local and state offices. When you register your business, you will select a business structure. Here are the typical options for most construction startups:
LLC: limited liability company. Most LLCs are either classified as a sole proprietorship or partnership. LLCs protect your personal assets, but you can pass income through to your personal accounts.
Corporation: There are different versions of corporations. Consider this option after talking with an accounting professional because the taxes and payroll for a corporation come with more complications.
When you register your construction company, you must also provide a name for your business. Here's our guide to how to choose a construction company name.
This is also an excellent opportunity to register with the federal government to have an Employment Identification Number (EIN) for taxes. EINs are like Social Security numbers for companies and help you do your taxes and fill out forms related to your business.
6. Obtain licenses and permits
Every state and construction specialty has different license and permit requirements. You must check with your local agency to ensure you need a license.
For example, in Alabama, the state requires that general contractors have a license for jobs over $50,000. But other states require that you have a license for all jobs.
Read more: How much work can you do without a contractor license?
Most states also require licenses for specialty contractors. Here are our guides for state license requirements for the major construction trades: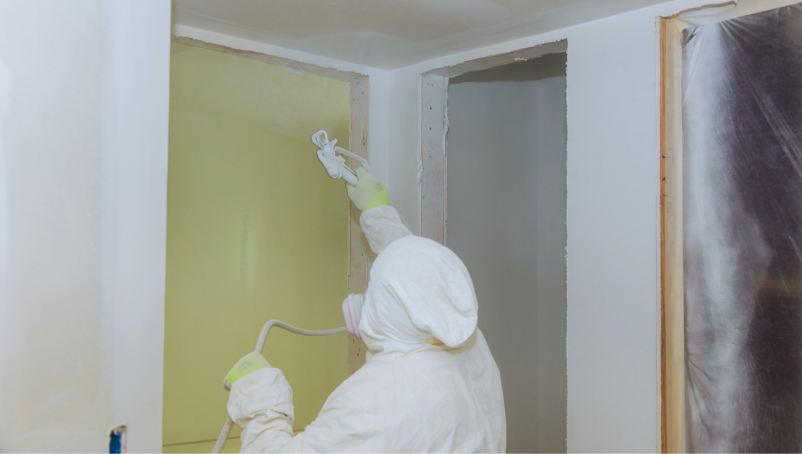 7. Protect your construction business with insurance
One of the first questions prospective clients will ask is whether or not you have business insurance. A certificate of insurance (COI) is vital for booking clients and giving them the peace of mind to complete a job successfully.
Read more: Why every contractor needs a certificate of insurance
But insurance goes beyond having a COI. It's supposed to protect you and your business. A lot of construction-related work is considered dangerous, and you want the right protection from injury and damage. Here are some common forms of insurance for construction contractors:
General Liability insurance: Protects you from typical accidents on the job. This includes damage to property, bodily injury to non-employees and advertising injury. This is often the first type of insurance a business owner purchases.
Workers' Compensation: General liability only covers bodily harm to non-employees and third parties. Workers' comp covers workers injured on the job — including lost wages and medical expenses. Many states require businesses to have workers' comp coverage, so be sure to check your local laws.
Professional Liability insurance: Also known as errors and omissions (E&O) insurance, professional liability insurance protects you against negligence claims, civil lawsuits, and professional mistakes. For example, if you are a painter and are accused of using the wrong color or type of paint on a client's home.
The types of insurance listed above are some of the most common forms of business insurance our construction clients purchase. But every business is different, so be sure to evaluate the unique needs of your business.
Read more: Are you meeting construction contractor insurance requirements?
Bond vs. insurance
A contractor surety bond protects your customer by forming an agreement between you (the contractor), the client and the guarantor. The surety bond says that if you don't complete the project, the guarantor will find someone who can or will pay your customer a set amount of money.
Bonds give your clients peace of mind, but they are not insurance. A surety bond protects your client, while contractor insurance protects you and your business.
Read more: Contractor surety bond: What does it mean for a contractor to be bonded?
To note: NEXT currently does not offer contractor bonds, but we do provide customized contractors business insurance.
Contractors insurance
Insurance for contractors is not one size fits all. Here's some more information on insurance for different types of contractors:
Find more information about your specific specialty here. Or, jump in and get a free instant quote.
8. Secure funding for your construction business
One of the biggest hurdles for construction companies is funding jobs. The construction industry often suffers cash flow issues: you must buy expensive equipment and materials before you get paid at the end of a job.
You have a few options when funding your business:
Loans: There are a variety of loans (both traditional and SBA) that you can use for your construction business.
Credit
Investors
Grants
Read more: Funding your small business: Your guide to loans, funding, grants and credit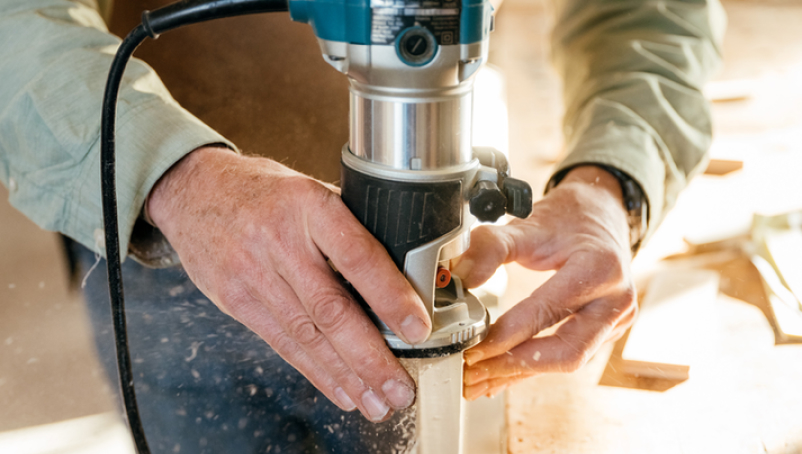 9. Promote your new construction company
Marketing helps new clients find you organically, and a steady stream of customers means you are always working. But your marketing efforts should start early to pay off later.
First, establish a website to show potential clients that you are legitimate. Your website should list every service you provide, contact information, photos and testimonials from past jobs.
You should also set up a Google Business listing. This helps you to show up on local searches and collect reviews easily. Collecting reviews early in your business builds your reputation so that you can book bigger jobs.
Additionally, local social media sites like Facebook and Nextdoor are good places to collect reviews, and people often recommend local services.
10. Find and bid on projects
Estimates are a pain point for contractors. Accuracy matters because underbidding can lead to a lower profit margin. It's hard to keep up with the bid and estimate requests flow while actively managing your job sites. If you hire out for estimates, your estimator needs to be skilled.
Read more: 4 types of construction contracts — Building a strong business foundation
But creating a system to get leads is necessary so you can create steady work for your company and employees. You just need a system to create a construction scope of work that you can replicate.
You can continually refine this area as you bid on larger commercial and government contracts. These projects come with a lot more money, but your pay increases.
Read more: How to get government construction contracts: What to know and how to bid
11. Maintain relationships for repeat business
It's a big risk to work with new clients for both parties. Your client doesn't know your work and might not yet trust your process. You're also putting a lot of trust in your client because clients typically pay all or most of the bill at the completion of work.
Read more: What to do if a client refuses to pay a contractor?
It's much easier to go off pre-vetted clients. If you maintain positive client relationships, you can work with the clients again, and then you know what to expect. You have established trust. Get repeat business by:
Demonstrating your knowledge and experience
Giving accurate bids and estimates
Communicating timelines
Listening to your clients
Asking for feedback
Being honest
Completing tasks and doing a good job
Making customers feel special, and focusing on service
These steps show you can go the extra mile. You will develop a positive reputation in your city and continue to get referrals.
Read more: 11 construction contractor tips for building relationships with customers
These steps ensure a steady flow of work throughout the year – even during the winter – so your business can thrive year-round.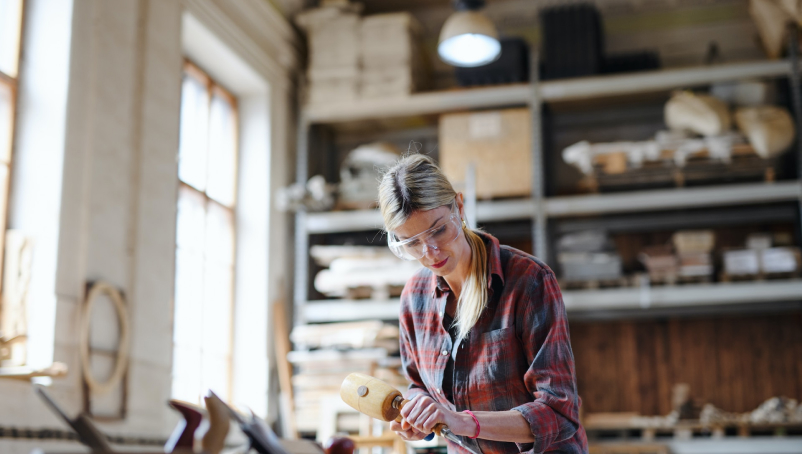 12. Grow your business and hire subcontractors
As your business grows, it may make sense to subcontract work out. For example, you may be a general contractor needing to subcontract electrical work to an electrician. This is a typical way construction businesses grow over time. You take the time to manage the client and outsource some of the work to someone who can do it.
But how do you find the right subcontractors? Like your clients, you must go on referrals, reputation and relationships. As your business grows, you will branch out and start to network with subs that fit your business best.
Read more: Perkins Builder Brothers tips for hiring, training and keeping construction employees
Once you have a set of subcontractors in place, you must effectively manage them so they can do the best work for your client. The key is communication.
This starts by setting up an independent contractor agreement with clear expectations and scope of work. Communicate with your subs each step of the way, examine their work closely and show them what the client wants.
Read more: Effective subcontractor management: How to hire and manage construction trades
Develop your subcontractors over time so that they improve their skills. This way, you can level- up your construction business together. This will keep job sites safer, more efficient and everyone will be more successful.
Read more: Toolbox talks: 7 construction safety meeting topic ideas and talking tips
Finally, you may be a subcontractor — and that's great too. Subcontractors get steady work and don't have to deal with the client directly. This may be right in line with your goals. Know your rights and responsibilities as a subcontractor before taking your next job.
NEXT helps construction businesses get the coverage they need
NEXT Insurance provides construction insurance. We help contractors get insured, so they can focus on starting their construction business.
We know you've got a million things on your to-do list, so we make getting customized insurance simple and fast. You can get an instant quote today, review your option, purchase the right coverage, and get your certificate of insurance today in less than ten minutes.
And if you have questions, our U.S.-based licensed agents are available to help you.