General contractor and coordinator at the non-profit California Homebuilding Foundation (CHF) Michael McSweeney learned the hard way when he was starting out as a young painter getting hired by local contractors: "I didn't understand what my costs were. I didn't understand what my overhead was. I was getting 90% of the jobs I bid, and I thought I was just the world's greatest businessman. The reality was I was undercharging for really good quality work."
Don't forget: your construction costs go beyond materials and wages.
"If you're paying a guy $30 an hour, then there's taxes, overhead, workers' comp — all those things add up along the way," McSweeney says. "So what does it actually cost you per hour to have [a subcontractor] in the job? The $30 an hour you're paying him could be more like $50."
Understanding profit margin for contractors
Your profits are what's leftover from what you were paid, after you've subtracted your overhead and the "hard costs" of a particular job. The hard costs include labor, material, supplies and more.
To make it easier to understand, we've included an example of this below. You need to clearly understand the project costs and your overhead to know how to price jobs as a contractor.
When preparing a bid, you need to take these costs into account and adjust your net profit margin accordingly. One way to improve your bottom line is to increase your construction markup, or raise your prices.
So how much should a contractor charge? Use overhead and profit margin as your main considerations.
Contractor profit margin formula
To figure out how to make money as a contractor, you need to understand how to calculate your net profits (Remember, gross profits are what you make initially; net profits are what you ultimately make after factoring in your costs.) You also need to understand how to write up your bid (the amount the client will pay for the job) so that you'll make a profit after you've paid your overhead and your job costs.
Keep in mind: Your profits do not automatically include your salary as the business owner. Ideally, your salary should be included as part of your overhead expenses. Profit is the amount of money that belongs to the company and should get reinvested for business growth.
Example of how to calculate profit margins
Your minimum net profits objective should be around 8%. 10% is average, and 15% is ideal.
For our example, let's work with a 10% theoretical profit. Let's say that your revenue for a construction job will be $500,000. That's the amount you bid, and the customer agreed to pay.
If your overhead costs are $100,000, and the job hard costs you $350,000 to complete, you'll be right on track to hit a 10% profit.
Here's the formula:
Total revenue – overhead = job costs and profit
$500,000 (your revenue) – $100,000 (your overhead) = $400,000 (your job costs and profit)
Next, subtract your job costs to get your profit:
$400,000 (your job cost and profit) – $350,000 (job cost) = $50,000 (your profit)
See, $50,000 is 10% of your original revenue.
$50,000 (profit) ÷ $500,000 (revenue) = .10 or 10% (profit margin)
Calculating profit is all a bit complicated. You'll want to go over your numbers more than once to understand your overhead and profit margin and ensure that you're on track to make the money you want.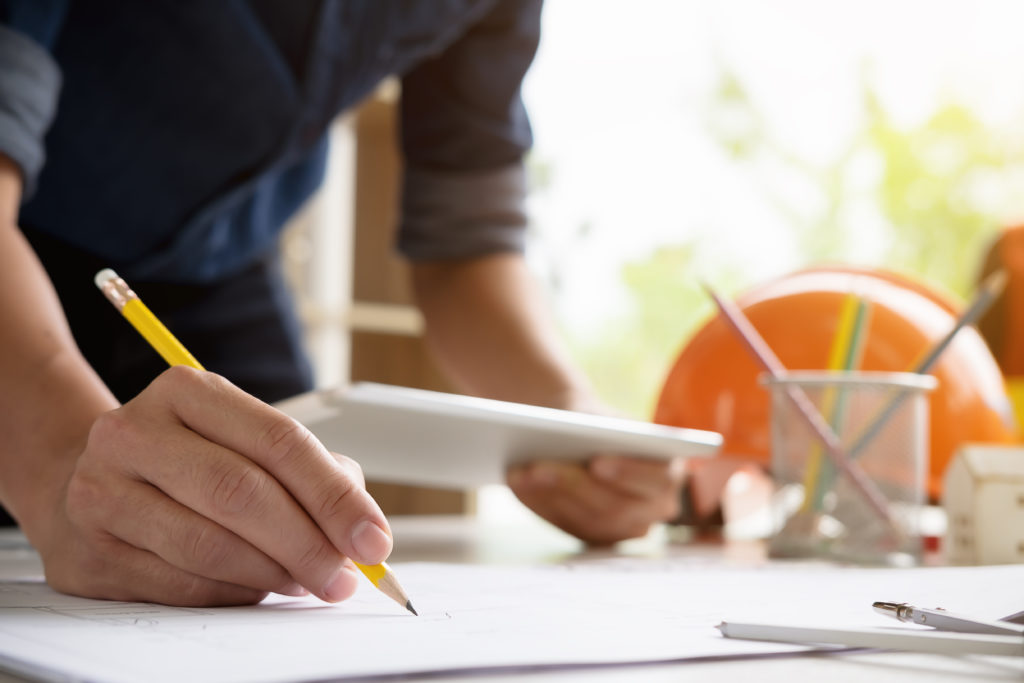 Average gross profit margins in the construction industry
So, how much should contractors charge? Well, it depends on a lot of factors including what your services are, whether you work in commercial or residential building and more. There's no one size fits all answer.
It's important to be aware of industry standards before you work out your pricing. It's also just as important to understand your own overhead to factor that into your pricing.
For instance, according to the National Association of Homebuilders' (NAHB) most recent study, the average gross profit margin in 2021 for remodelers was 24.9%, with a net margin before taxes of 4.7%. Which is not much higher than historic average profit margins for general contractors at 1.4-2.4%, according to the Construction Financial Management Association. (Subcontractors reported between 2.2-3.5%.)
In terms of average wage per hour, this depends on your profession, with carpenters earning an average of $23.20/hour, electricians earning an average of $28.87/hour and other professionals' earnings varying widely.
While it helps to know these nationwide benchmarks, the more important consideration is your overheads and profits when it comes to setting prices.