It's been said that listing goals on paper give you a better chance at success in any life pursuit. Creating a small business plan can help future business owners organize their thoughts and put together a roadmap to success.
Creating a business plan may seem daunting, but it doesn't have to be. You can decide what to include in it and how you want to use it. A small business plan can even be as simple as a few handwritten pages in a notebook — it's up to you.
In this article, we'll cover:
What a small business plan is
How it helps business owners
What information to include in your business plan
Tailoring your business plan to its audience
What is a small business plan?
A small business plan is a document that outlines financial objectives and how you plan to achieve them. Think of it as a tool to analyze a business opportunity and determine its financial viability.
While creating a plan like this may seem intimidating or time-intensive for newcomers, it doesn't have to be. Your business plan structure can be as simple or as complex as you want it to be, depending on how you use it.
What are the benefits of creating a small business plan?
While jumping in and launching your business on the fly may seem more exciting than sitting down to draft a plan, it's a riskier tactic. There are definite benefits to planning your moves.
1. It helps you move forward and reach milestones
A business plan helps get you going when you're first getting started. It forces you to think about different aspects of your business and the stages of starting and managing it. Once you have a plan, you can use it to navigate next steps and track your progress.
2. It helps you make informed decisions
Business plans can also replace previously held assumptions with facts. As you put together your plan, you may learn valuable things that can shape the direction of your business.
For example, when researching your local market for your business plan, you may discover more carpet cleaning businesses in your area than you had anticipated. You decide to change your business model slightly by focusing on eco-friendly, green carpet cleaning services to differentiate from competitors.
3. It helps you gain funding or partnerships
If you're looking for financing options through investors or lenders, a more detailed and compelling business plan is an absolute must. A bank and an investor will only be willing to provide funding for a business after assessing your game plan and numbers.
Similarly, making a business plan can also help attract a partner. To sway another individual to come aboard requires demonstrating that your plans — from operations to costs to marketing — are economically feasible.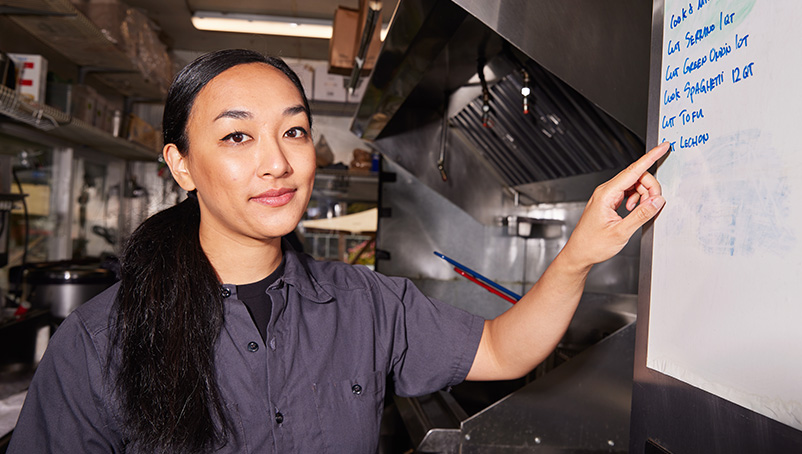 What to include in a small business plan
There are many ways to create a business plan. If you're wondering how to create a business plan, here's an overview of some key elements to include.
Executive summary
This is a summary of your business — it doesn't need to be very long, and you'll probably write it last. It should explain what problem you're solving, your target market, what you're offering and a few highlights from your financial forecast.
Try to make your executive summary brief but memorable. An investor or lender should be able to look at this section and get a good overall feel for who you are and what you do.
Company background and description
This section will dive into more details on what your business is, how it solves problems and how you'll run your business to achieve your goals.
You'll want to include:
Vision. Why are you going into business? What do you want to accomplish? You should include some initial long-term and short-term goals here.
Target customers. Be specific about whom you're selling to. For example, are your customers other businesses or consumers?
Customer problems. Discuss what these problems are and how your business solves these problems.
Competitive advantages. What are your business's strengths? Do you have expert advisors? The perfect location? An award-winning chili recipe? Investors will want to know why customers will buy from you instead of your competitors.
Business operational details. How will you achieve your goals? Will you hire employees or do everything yourself? Will you work out of your home or lease a workspace?
Business structure and ownership information
An investor, lender or potential partner reading your business plan will want to know how your business is organized. This section should contain your business structure as well as the experience brought to the table by owners, partners or key employees.
Include biographical information about any owners, managers and advisors, as well as their experience and qualifications. It's common to attach people's resumes in this section.
Market and competitive analysis
This section should give a synopsis of your particular market and detail why your company will be competitive. Show off your research here.
Previously you identified your target customer; now provide data on the existing customer market. How large is this target market? Where are your customers located, and what are their buying habits like?
You'll also want to discuss industry trends. For instance, if you want to launch a plant-based catering business, include data on the growing interest in sustainable foods or surveys showing the number of vegan people in your area.
Remember to include research on your competitors. How will your business be better than theirs? What is their pricing like? What services do they offer?
If there aren't any competitors, consider why. Is there no demand for your business? Is it tough to enter the market in your area, or is it difficult to operate there for some reason?
Products and services offered
This section is where you should include a detailed description of what you plan to bring to the market.
For instance, if you're opening a restaurant, a sample menu with pricing would go here. Will you offer catering and delivery? Does your menu change with the seasons? Note it down in this section.
Or, if you're offering services such as a pet grooming business, list all your services and prices. What does a basic grooming service include and not include? Will you charge more for certain services? Will you bundle certain services together?
Don't forget to include how that product or service sets itself apart from the competition.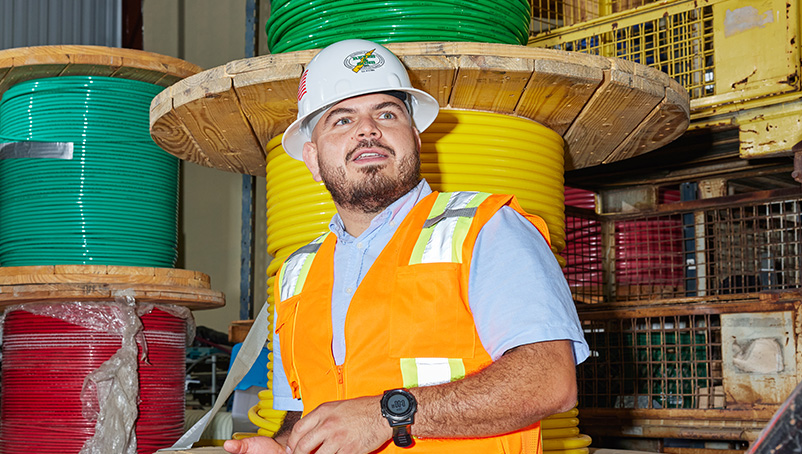 Sales and marketing
A solid marketing strategy will exhibit how you will keep a steady flow of customers coming through the door. Luckily, there are lots of simple and inexpensive ways to market your business, including:
Holding a grand opening
Posting flyers in your community
Asking friends and family to spread the word
Post on social media channels
Decide which tactics you will use and document them in this section.
Financial analysis
Here's where lenders will focus if you're looking to secure funding. Having a detailed financial plan can help set you up for success.
Start by listing the items you need to operate your business, including one-time and recurring expenses, such as:
Equipment and tools. Be sure to include all of the equipment you'll need to get started. These could be tools if you're a contractor or office supplies like printers and laptops if you're an accountant.
Rent or lease. If you're not planning to set up your company at home, you'll need to pay for space where you can work. Also, if you plan to buy or lease a vehicle for your business, include estimated costs here.
Licenses and permits. Most jurisdictions require businesses to have certain permits and fees to operate legally. Check with your city, county and state to find out the requirements in your area and include their fees in your budget.
Utilities. Remember to include utility payments in your monthly budget.
Internet, phone and software. You'll need things like a phone, internet and other technology you need to run your business.
Business insurance. Depending on your industry, you may be required to have business insurance. Even if you don't have requirements but want to protect your business from common risks, you'll want to factor in premium costs.
Besides your potential expenses, you'll also want to include things like:
Revenue/sales forecast
Projected profit and loss
Projected cash flow
Break-even projection
Typically, business plans include three to five years of financial projections, including when you expect to reach your "break-even" point. It's often a good idea to seek the help of an accountant to double-check your numbers.
What information is the most important in a business plan?
The most important section depends on how you want to use your business plan and who your audience is. The emphasis you place on each section will vary.
For example, let's say you're bootstrapping a plumbing business and want to use the plan for organizational purposes. You commit to a certain pricing structure for service calls on the final draft of a small business plan and base your financial projections on those numbers. When you start charging clients, you should stick to that structure since wavering from job to job may disrupt those projections and, ultimately, your livelihood.
However, say you're seeking funding to launch the plumbing business. While the numbers are always important, lenders might want to know how you will set yourself apart in a crowded market. If it involves a service-level agreement to provide emergency services within 24 hours, then that detail is something you'll want to highlight.
NEXT supports small businesses from the jump
Creating a small business plan helps you develop goals and guides entrepreneurs to stay on track when launching a business. But as the saying goes: even the best-laid plans can often go awry.
If they do, NEXT can help you get back on track. We've helped thousands of independent contractors, self-employed individuals and small business owners protect their businesses with customized business insurance.
Our process for purchasing coverage online allows you to get a quote, buy coverage and have a certificate of insurance in less than 10 minutes.