Carpenters typically learn their trade through an apprenticeship and gain experience as they work, with any quality trade schools and carpenter professional courses providing apprenticeships. Most employers prefer to hire carpenters with formal training so finding a carpenter training course will be important if you plan to go into this line of work. However, many trained and experienced carpenters will also look for a carpenter professional class through which they can improve their carpenter qualification and their existing skills. This can help you take your business to the next level and increase your income and professionalism.
Carpenter Training Courses to Optimize Your Business
There are many scenarios where you may consider a carpentry course and the decision you make as to which type of carpenter course to take will largely depend on the stage you are at in your business. If you are just starting out or are changing the area of your expertise, there are plenty of carpenter professional training courses that may suit you. On the other hand, if you have been in the business for a while and you want to start teaching or you want to take your skills to the next level, there are carpenter training courses that will be more suited to your needs. Here we will have a look at the different options that are available.
Kick Off Your Business
For those looking to get into carpentry as a career, it is important to looking into training programs. The US Bureau of Labor Statistics shows that higher education correlates to lower unemployment and higher wages, compared to those with less education. There are formal education programs that take between two and four years to complete. These are mainly run by technical schools, community colleges, construction unions or building contractors. These types of carpenter academies will include both classroom time and on-the-job training. Community colleges and technical institutes offer carpenter professional courses at the the level of certificate and associate's degree.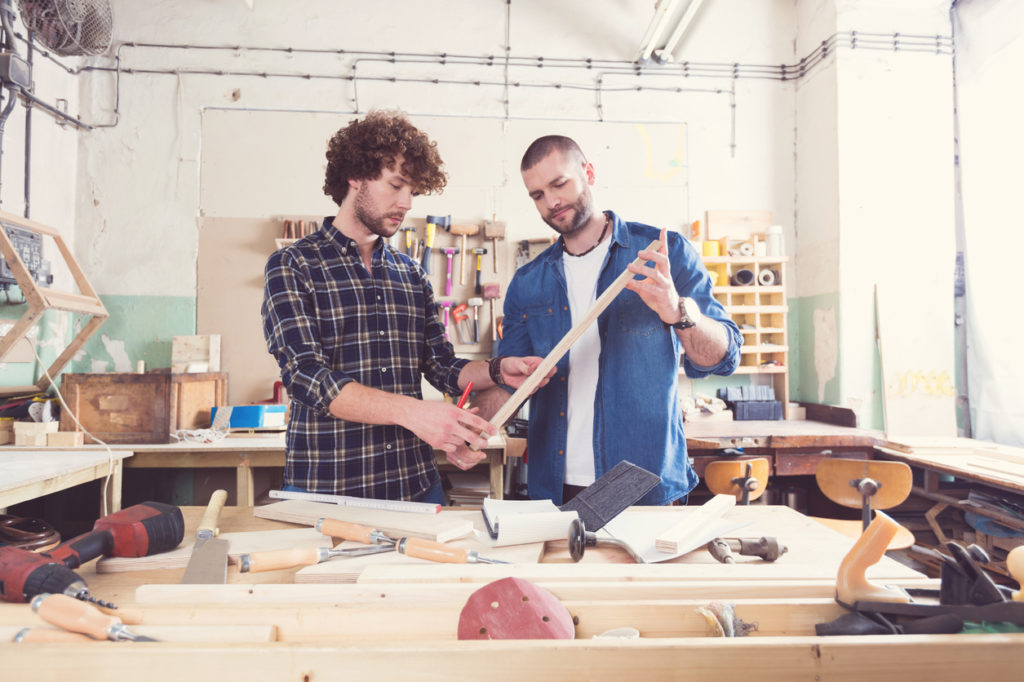 Improve Your Carpenter Qualification
One highly recognized title in the US carpentry industry is 'journey carpenter,' or 'journeyman' and this is awarded after finishing an apprenticeship. That being said, you can also advance in your carpenter profession without acquiring a title, by doing courses in related areas, such as construction. These programs build on the knowledge you gained in your carpenter course or experience. Additional types of professional certification are also popular as they indicate a higher level and externally verified level of skill and experience. An example of this would be the Certified Lead Carpenter (CLC) designation which is awarded by the National Association of the Remodeling Industry (NARI).
Where Can You Find the Best Courses?
There are carpentry colleges and technical schools around the country and those looking for a certificate or associate's degree program in carpentry will have a wide range of choices. Those looking to further their professional certification will need to ensure they have the carpenter requirements needed to be accepted to the course. In general, this includes a minimum number of years of experience and possibly being required to write an entry test. Choose the carpenter course that focuses on the area of greatest interest for you, and which teaches both classroom material and real-world training. Whatever course you choose, make sure it offers hands-on experience. If you are looking for a leg up in the industry, you may like to consider a carpenter course that offers specialized classes, such as green building and construction.
How to Start Teaching on Your Own
You may decide to begin teaching carpentry if you feel that your skills are well-developed, and that you would be interested in sharing what you have learned with others who are just starting out in your field. If that is the case, the higher your level of professional certification, the more successful you are likely to be finding these types of roles. To teach woodworking in a school, you will be required to have a teaching degree or diploma. If you are teaching students, make sure to have the right carpenter's insurance to protect yourself so that you can challenge your students to practice their skills without worry.
The Bottom Line
You may be considering a carpentry course before you go into business, or to improve the carpenter qualification you already have. With many options of training colleges and technical schools available, make sure to look into the course material and hands-on experience you will gain from each carpenter professional course. Your level of certification may help you gain an advantage in the industry so it's worthwhile to put in the time and effort to find the best courses available to boost your business.