"Marketing yoga" may feel like a contradiction in terms, and if you're planning to start your own yoga business or studio, you may feel daunted by the idea of promoting yourself to attract clients. But marketing for yoga teachers is not about tooting your own horn; it's about giving potential clients a chance to hear about you and enjoy the incredible benefits you have to offer.
Putting together a solid yoga studio business plan that incorporates some creative yoga studio marketing strategies means establishing a viable business that will allow you to spread your love of yoga as widely as possible while supporting yourself and your family. Take it step-by-step, and you'll find that yoga marketing may not be as hard as you thought. We've combed through all our yoga marketing ideas to come up with strategies to help.
Find Your Niche
To persuade clients to come to you, you need to help them understand what they can get from you that they can't get anywhere else.
Start by researching your competitors: What are the yoga business names that Google pulls up for your area? What are they offering and what aren't they offering? How are they marketing their services? Maybe there are lots of prenatal yoga classes, but no classes for parents and babies? Maybe there are many classes for young people, but none for seniors? See what gaps exist in the market and think about how you can fill them.
Select a Location and Business Model
Next, you'll need to think about a location and model for your yoga business. Consider the needs of your target audience: where will it be easiest to reach them? Home-based yoga studio? Rent space at a local gym? Open-air classes in the park? Or maybe classes at schools, nursing homes or rehabilitation facilities? Search your area for the available yoga business opportunities. The answer also needs to be practical and financially viable for you, too.
Yoga Marketing Ideas
Two important aspects to consider when developing your marketing strategy are:
What benefits of yoga might be most important to your target audience? Fitting into skinnier jeans is probably not on the agenda for seniors, whereas young professionals are probably not too concerned about increased mobility.
What are the best ways to reach your target audience? Young parents might spend a lot of time hanging out on Instagram and Facebook, but seniors are more likely to notice print flyers delivered to their homes or posted in health clinics.
A few yoga marketing ideas for you include:
Yoga business cards may also sound like a contradiction in terms, but they're actually a great idea, because you'll have them with you everywhere you go and can hand one to any potential client or business contact you happen to run into. Make sure they are durable and professionally designed, and contain all the crucial details, such as your yoga business' name and logo, phone number, website, location, and a few words about what you're offering.
A well-designed website can help clients find you and serve as a platform for content marketing—blog posts containing useful yoga-related information or sample videos that can be shared on social media.
Which social media platforms are you already comfortable with? You don't need to build a huge presence on every one; choose just one or two platforms to focus your presence, preferably one you know how to use well and where your target audience tends to hang out. Social media platforms best suited to yoga-related content are the more visual ones, especially ones that support video, such as Facebook and Instagram. You can use free online services like Pixlr and Canva to edit photos and design beautiful graphics to share.
A YouTube channel where you post free sample workouts or tips can be a very effective way to bring in new clients.
Start an email list where people can sign up for updates. Sending out regular newsletters is a great way to stay in touch with students and help potential students get to know you. MailChimp and MailerLite both offer free plans that are great for yoga businesses.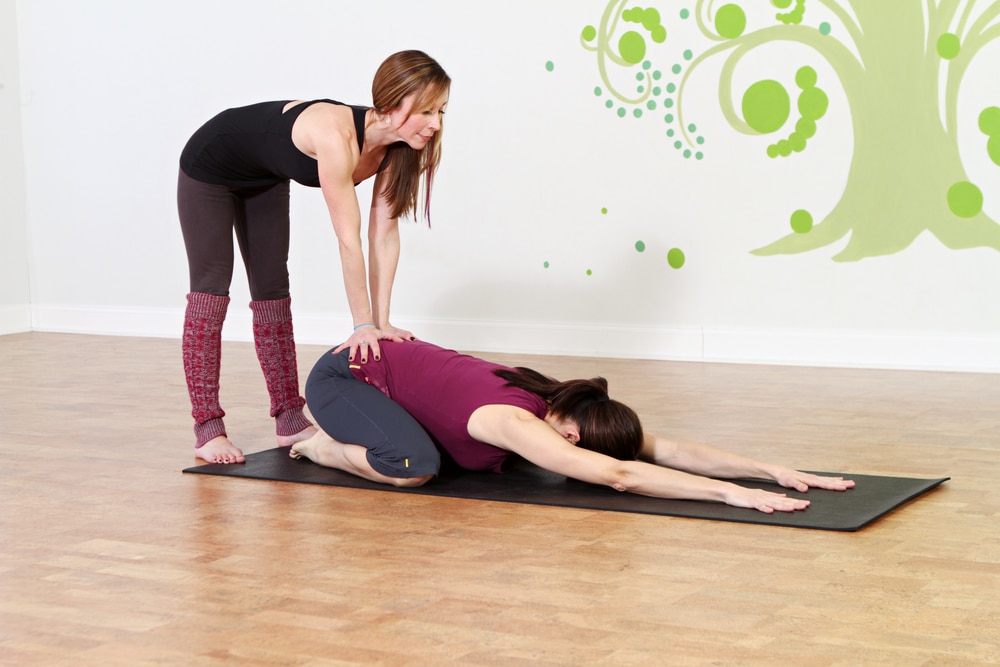 Contracts, Insurance and Technology
Another angle to consider is legal protection. No matter how many precautions you take, accidents can happen. You'll want to make sure that if there's a mishap, you'll be able to settle things peacefully and easily and continue focusing on running and growing your business. That's why insurance for yoga instructors is a good idea.
Having a well-written, clear, lawyer-approved contract helps you and your clients see eye-to-eye on your expectations from each other and prevents misunderstandings.
Finally, there are dozens of software and apps that can help you manage your yoga business and make your life much easier. Our yoga marketing ideas include accounting software like QuickBooks, booking and member management software like Momoyoga or OneFitStop, and class planning software like iYoga Premium.