Insurance Should Be:
Simple
Buy your policy 100% online in minutes, whenever and wherever you choose
Affordable
Pay monthly, with amazing prices and absolutely no extra fees
Tailored
Your business insurance coverage is designed to meet your needs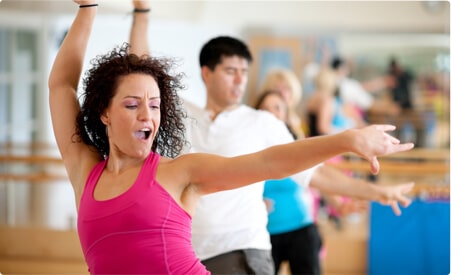 Move Your Business Forward
Show your next gym, fitness studio, or online customers that you carry dance teacher insurance by quickly downloading our Certificate of Insurance online. You can even add customers as an Additional Insured before you download it with no fees, ever.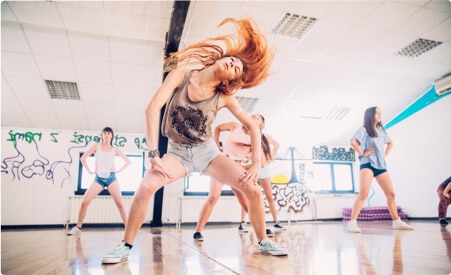 Focus on Your Goals
Are you teaching a fantastic online Zumba class with a waiting list for sign-ups? Your insurance for teaching would even cover you as you move, gym to park to wherever you go next. Go ahead and book that big job; we've got your dance instructor insurance covered, so you can work on what matters to you: your business. We hope you'll be satisfied, and you can cancel instantly online anytime.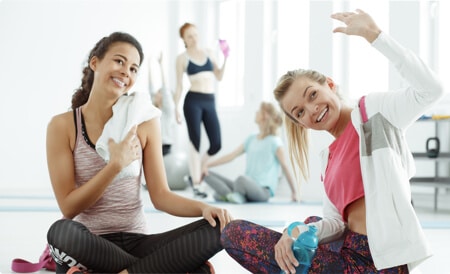 Simple Monthly Payments
Cash flow trouble? Our payment plans allow you to pay your business insurance premium on a monthly basis so you can keep your business running and insured at the same time. Of course, we don't charge any extra fees if you choose that option.
Dance Instructor Coverage Plans
Starting at $11 per month
Basic
Starting at $11 per month
General and Professional Liability*
$500,000 limit
$1,500,000 aggregate
$0 deductible
---
Pro
Most popular
Starting at $14 per month
General and Professional Liability*
$1,000,000 limit
$3,000,000 aggregate
$0 deductible
---
Pro Plus
Starting at $16 per month
General and Professional Liability*
$2,000,000 limit
$4,000,000 aggregate
$0 deductible
---
All plans include General and limited Professional Liability coverage
Bodily Injury

A student falls and hurts her knee while moving to the music, and she sues you for the pain suffered during her injury.

Unhappy Clients

A client blames you when he doesn't lose as much weight as he thought he would after doing your classes three times a week. He sues you for not meeting his expectations as an instructor.

Bad Advice

You recommend a particular nutritional supplement to your students, one of them breaks out into hives and sues you for medical distress.
This is a brief summary of your policy and does not supersede the policy documents.If you want full details, please call us.
Got questions? We've got answers.
Do I have to pay the entire annual premium now?
No, to make it easier on your budget we allow you to make monthly payments. Of course, there's no extra fee for paying monthly.
Who is Next Insurance?
We're a group of designers, engineers, and insurance geeks based in Palo Alto, California. We want to use our deep industry experience at companies including Intuit, American Express, PayPal, Check, and Oracle to transform insurance for small businesses. We're an insurance agency licensed in all 50 states.