Being a golf instructor has many benefits, especially because you probably love what you do! But there are challenges as well. Along with the joy of watching students improve, you'll probably also have to deal with irritable students, clumsy golfers, and issues with your equipment. Understanding why golf instructor insurance is important will help to address some common concerns you may have.
Does a Golf Instructor Need Insurance?
We are often asked if a golf instructor really needs special golf instructor liability insurance. The answer is a resounding yes! As a professional, you already know that accidents can happen. Although in the US, golfers are not usually held liable for accidents caused by a poorly-played ball, we live in a society where people will sue at the drop of a hat.
Golf instructor liability insurance protects you and your business from liability when things go wrong, protecting you in cases of bodily injury, property damage and more. It is worthwhile to learn about both general liability insurance and professional liability insurance, to understand what they do and don't cover.
Here are a couple of cases when you might need to draw on golf instructor insurance:
A student or someone who got hit by a ball while passing by could take you to court for their personal injury. Even if you're not found liable, you'll have lost plenty of money and even sustained damage to your reputation just from the court proceedings. Golf instructor insurance covers your legal fees so that you can carry on with your job smoothly.
Professional liability insurance is also a good idea to protect you from upset or dissatisfied customers, and its included in our golf instructor liability insurance. Although you know that your golf instruction is second to none, there's nothing stopping a student who thinks that he or she should be the next Tiger Woods from suing you for not making them into a pro golfer overnight. There's not a lot you can do to stop a client from blaming you – except getting golf instructor insurance that includes professional liability coverage.
Insurance claims can come from unexpected places. One aspect that golf instructors – and many others – often overlook is the risk of using someone's photo as part of your marketing and being sued by that person. Golf instructor insurance steps in here, as well.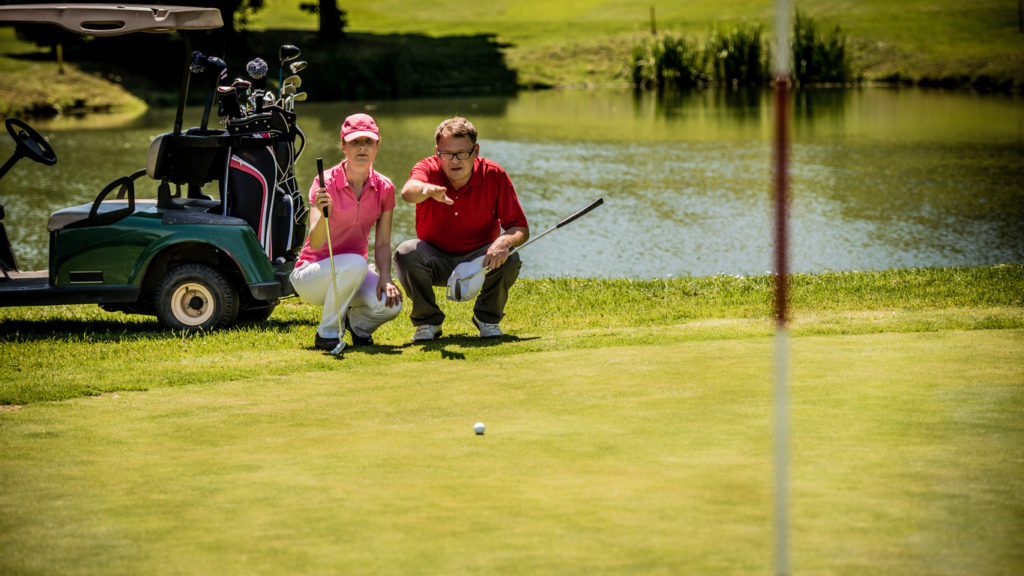 Demonstrate Your Professionalism with Golf Instructor Insurance
When you take out a golf instructor's insurance policy, one of the things that you will gain is access to a Certificate of Insurance. In some cases, like if you buy a policy with Next Insurance, you can even have that access online, and for free. What is this certificate, and how does it help you? We're glad you asked, and want to know why golf instructor insurance matters.
A Certificate of Insurance or Proof of Insurance that shows that your insurance is up to date is part of your sales package, the tools you use to showcase what you have to offer. You may find that many country clubs or driving ranges will start to require it before you can begin working there. It shows them that you carry insurance coverage and that if something goes wrong, they won't be liable for your actions. Just like your professional qualifications and up to date first aid certification, your insurance policy proves that you take your role seriously and have taken steps to protect yourself and your clients, just in case. Every golf course prefers to take on a fully insured instructor who won't risk letting the golf course face any kind of litigation.
Feel Confident with Golf Instructor Business Insurance
There's nothing that can beat that feeling when you stride out onto the course, knowing that you are fully prepared and ready for anything. Golf instructor business insurance gives you the confidence to teach and play without worrying about what could happen.