January 2 was Personal Trainer Awareness Day! While perhaps not as well known as New Year's Day which falls the day before, this holiday is an acknowledgement and celebration of personal trainers everywhere. With so many people making New Year's resolutions that include exercising more, losing weight and getting healthier, this is the perfect time to recognize how much personal trainers like you do for your clients.
A New Celebration of Personal Trainers
Personal Trainer Awareness Day was started in 2000, when Jim Labadie and Joey Atlas, two fitness professionals, took a closer look at the trends of when people are using personal trainers. In particular, they noticed that there was a surge in signups to the gym around the new year, with people hoping to lose weight and get fit. If you're an experienced personal trainer, you'll know that personal trainers are suddenly swamped at that time of year, as they tried their best to fit in as many clients as they could. Labadie and Atlas decided that this was the perfect time to say thank you to the people who help these resolutions come true–personal trainers!
Why Use Personal Trainers?
Personal trainers are hired by people across the spectrum, for many different reasons, and they help clients with a variety of goals. Personal trainers even specialize in different areas such as certain age groups, people with specific medical conditions, or other subgroups. Some of the more common goals of working with a personal trainer include: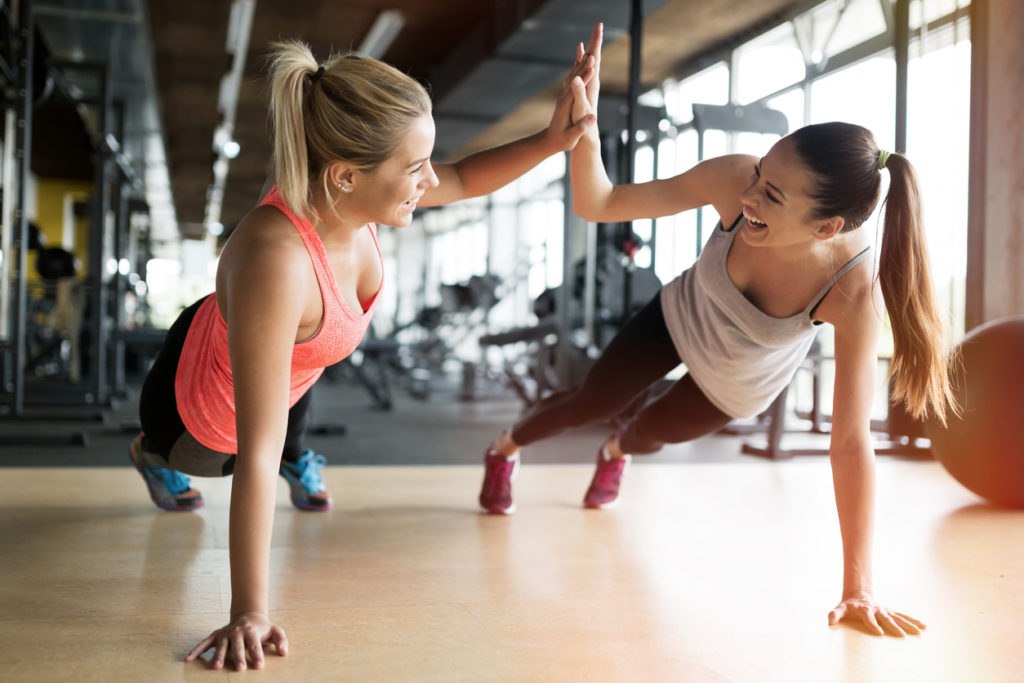 Ideal Workouts
Many personal trainers work at gyms to ensure that the workout their clients do is catered to their specific needs, whether that's toning their legs, or strengthening their arms. While it can be hard to get clients motivated, having a customized workout created by a personal trainer like you, will serve as extra motivation to get your client to the gym, even if it's cold, rainy or snowing!
Fitness
Some people hire a personal trainer to improve their fitness. This could be something they would like to treat themselves to, but it is also often for medical reasons, as exercise has a wide variety of benefits. Perhaps the doctor instructed them to get into shape to help with a specific health condition, or maybe they want to get their fitness back after an injury knocked them down for a period of time. A personal trainer makes sure you do this in the safest and most efficient way possible.
Safe Weight Loss
Losing weight can be important for many reasons, including health, after having a baby or for personal body image. Doing it the wrong way, however, can be dangerous and unsustainable. A personal trainer with experience in safe weight loss can tailor a program to ensure that your meets their goals, safely.
Acknowledging the Day
Like every part of being a good personal trainer, the way you do or don't celebrate Personal Trainer Awareness Day will be individual. One nice way to celebrate the day is to find a way to acknowledge all the hard work your clients have put into achieving their goals. Here are some ideas you may like to consider:
Let Your Clients Know
This is a great opportunity to reconnect with old clients, through emails, phone calls or if you see them at a gym you frequent. The day can give you the motivation to bring old clients back in, and to recruit new ones if you use tools like social media!
Treat Yourself
You work hard all year long to make sure your clients are at their best. Maybe this week, you'll treat yourself to a movie, a meeting with a friend, or even an extra workout. After all you do, you've earned it!
Make Sure You're Covered
Now is a great time to make sure your business has what it needs to succeed, including the right legal structure, any training certification you need, and a customized and affordable insurance policy to cover you in case something doesn't go as planned.
Of course, it would be ideal if people showed their appreciation to personal trainers every time they meet. Even if they do, now is the time for showing that extra respect to the people like you who go out of their way to helping people become healthier, fitter and happier. Happy Personal Trainer Awareness Day!