As health awareness has increased, there is more demand than ever for personal trainers, but there are still not enough professional trainers to fill the need. If personal training is a career that interests you, now is a great time to get started. Once you've made the exciting decision to get your personal trainer certification and start your own business, you need to choose the program that best suits your needs. This is where many of your fellow potential personal trainers have gotten stuck. With so many programs available, it may seem too daunting to even take the next step. Here, we'll take a look at the National Federation of Personal Trainers (NFPT) personal trainer program. That way, you can decide if NFPT personal trainer certification is right for you. You can also take a look at our AFAA certification review, our NASM certification review, our AFPA certification review, and our NSCA certification review for help making this decision.
About NFPT
Founded in 1987, NFPT certified its first personal trainer in 1988. In 2005, the Personal Trainer Certification program from NFPT received its accreditation from the National Commission for Certifying Agencies (NCCA), ensuring it meets the highest level of standards.
They educate and train personal trainers to work in a range of environments, including gyms, private studios or other fitness settings. NFPT focuses on training its professionals to work one-on-one with clients or in small groups. It offers certification, continuing education and ongoing support to all its members.
The Program
NFPT personal trainer certification offers a comprehensive certification program with exam. The teaching units for the certification include the following topics:
Characteristics of wellness
Human anatomy
Human physiology
Exercise physiology
Assessments and implementation of exercise programs
Motivation and programming
Communication skills
Legal issues
Injury management and emergency planning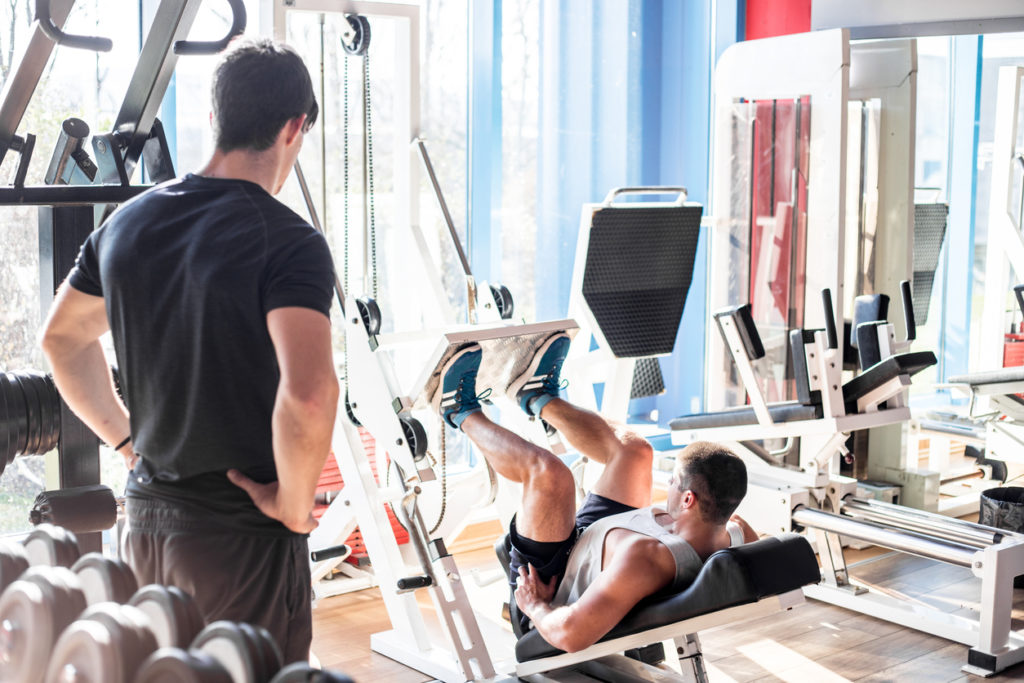 You will have one year to complete the material and take the exam from the time that you register, although most applicants complete the program in 60-90 days. The exam includes 120 multiple choice questions which must be completed within two hours. It can be taken at any of the more than 350 computer-based test sites.
Prerequisites
To be eligible for the NFPT Personal Trainer Certification, you must satisfy the following requirements:
Be at least 18 years old
Hold a high school diploma (or the equivalent)
Hold a current photo ID issued by a government organization
Pricing
The standard NFPT personal trainer certification package costs $349 and includes a personal trainer manual which is available as a download or for purchase as a hard copy, a study guide including test questions, online learning tools and an examination. The premium package costs $449 and includes all the features of the standard package, as well as practice tests, exercise animations, client assessment videos and expert support. If you fail the test on the first attempt, you can retake it once during the one year eligibility period at a cost of $119. If you fail a second time, you will have to wait one year from your first exam date to try again.
Special Certifications
If you are an NFPT certified personal trainer, you will need to complete continuing education credits (CEC) each year in order to recertify. These CECs are an excellent way to improve and expand your knowledge and skills so you can offer your clients an even better service. Some of the CEC courses offered by NFPT include:
Fitness Nutrition Specialist - The course discusses digestion, energy and nutrition, and how these impact fitness and athletics.
MS Fitness Essentials Course - This course teaches mental and physical techniques for training clients with multiple sclerosis.
Cancer Recovery Specialist - This course teaches techniques to be used as a supplement to medical treatment to provide safe and effective exercises for the long-term recovery of cancer patients.
Recertification
You will need to recertify on a yearly basis. In order to recertify, you must obtain continuing education credits (CEC) and pay a fee of $85. You must complete 2.0 CECs (equivalent to 10 learning hours) each certification year. You can find out more on the NFPT recertification website.
NFPT Certification and Your Business
We understand how important it is for you to start your business off on the right foot. Choosing the right personal trainer certification program is the first step in giving yourself the knowledge and skills to be successful. Once you're certified and find a place to work with clients, you will need to make sure you have the right personal trainer insurance to protect you and your business from any claims of damages, injury or misunderstandings. Knowing you are protected with a comprehensive insurance package that is simple, affordable and understandable, will allow you to push your clients and yourself to achieve the best possible results.