Who can claim Workers' Comp benefits after an employee death?
Workers' compensation benefits can be confusing. Discover if you or someone else qualifies to file a workers' comp claim.

By

David Granahan

Reviewed by

Michelle Meyer
Updated June 2, 2023.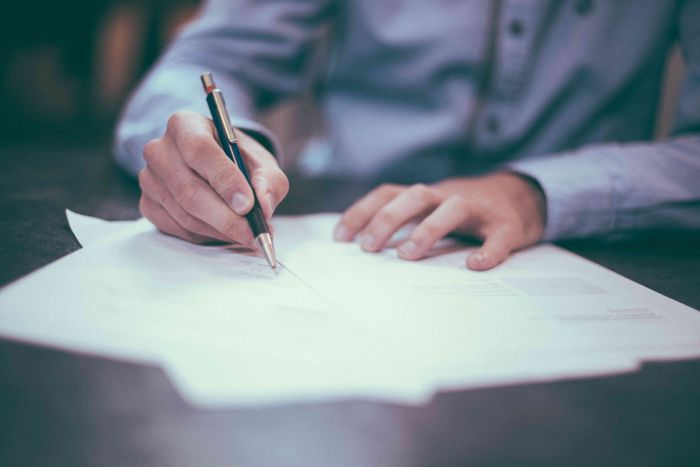 When a family member passes away due to a work accident, this can have a significant impact on family members, both emotionally and financially. Death benefits exist to provide relief during these difficult circumstances.
We understand that losing a loved one who was the main source of income can be a difficult time. If you or someone you know relied on their income to cover everyday expenses, they may be eligible to receive workers' comp death benefits.
Our team is here to support you during this process. To determine eligibility, we may need additional evidence to support the claim. A dedicated claims examiner will be assigned to assist with the case.
» Here's how to file a workers' compensation claim
Primary Workers' Comp beneficiaries
Spouses, partners and children are defined as typical dependents. They're entitled to "survivor benefits" that usually pay either a lump sum or a structured benefit package.
Spouse

: The widowed husband or wife becomes the primary beneficiary.

Children

: Minors may be entitled to claim death benefits. Older children may be entitled to a claim if they were still living at home or unemployed (criteria vary between states).

Live-in relatives

: An elderly relative living with the deceased may be entitled to a claim.
Other Workers' Comp beneficiaries
In the event that there are no primary beneficiaries, death benefits can be distributed to others, including:
Partial dependents

: Adult children and relatives may qualify as partial dependents.

Next of kin

: The closest living relative of the deceased.
We understand that navigating death benefit claims can be overwhelming, and the laws surrounding them can be confusing. Rest assured; the NEXT team is here to help you every step of the way. Every family situation is unique, and most states have established procedures to handle these claims fairly. Let us help you navigate the process and secure the benefits that you or your loved ones may be entitled to.
Separated

: Spouses that are separated but not divorced are still viewed as beneficiaries and may be entitled to death benefits.

Divorced:

The divorced partner has no right to death benefits in the majority of cases, but an ex-spouse may partially qualify, subject to state laws.

Unmarried partners

: Death benefit payouts for unmarried partners are not common in many states. It's crucial that both you and your partner have a Trust of Will in place.

Stepchildren

: If stepchildren were financially dependent on the deceased, they may receive compensation.

Estranged children

: If there was proof that an estranged child was depending on their deceased parent financially, they may qualify for benefits.
Consider your state's specific timeline
It's important to file your death benefits claim as soon as possible within the specified timeline. Most states allow claims to be submitted within one to two years after the death, but it's important to confirm the deadline in your state to avoid any potential rejections.
NEXT is here to help make the process as smooth and stress-free as possible. Once you file your claim, it will be given priority and handled promptly to help alleviate any difficulties faced by dependents. The goal is to provide support during a difficult time and get the benefits you are entitled to as soon as possible.
Be prepared with NEXT Insurance
At NEXT, we believe in transparency and honesty. Being truthful when filing a claim will ensure an easy claims process that pays you the compensation you're entitled to fast. Our dedicated claims examiner will provide personalized support and guide you through every step of the process.
» Find out whether the employer or employee should file the workers' comp claim