Every profession that involves entering clients' homes and working directly with their valuable belongings has its inherent risks. As a carpet cleaner, you know that your customers expect you to leave their properties better than the way you found them – certainly not worse. Vigilant as you may be about preventing damage and danger, it is important to recognize that accidents do happen and their consequences are often costly. Running a professional and reliable carpet cleaning business requires more than just exercising caution and taking measures to avoid mistakes – it means being prepared for when those fall short. That's where insurance comes in, and that's why you need carpet cleaner insurance.
Why Do You Need Carpet Cleaner's Insurance?
There are a few reasons why you need carpet cleaner insurance: accidents and the risk of lawsuits being among them. Perhaps most important is the added value of insurance as you are looking to grow and expand your business.
It's Good For Business
Purchasing insurance isn't only a smart precautionary measure – it's actually also an active way to grow your business. Taking the time and making the effort to secure a suitable insurance policy now will pay off in the future. By presenting a Certificate of Insurance, you are telling potential customers that you are a trustworthy and dependable business owner who takes his or her profession seriously.
Furthermore, many bigger clients, like office building and hotel owners, have regulations in place that dictate that they can only do business with insured contractors. Therefore, passing on carpet cleaning insurance might also mean missing out on some pretty valuable revenue streams.
Accidents Can Happen
As a conscientious and responsible business owner, you probably do your very best to be careful from the time you enter a client's home until the time you leave.
The truth is that despite your best efforts, something as simple as an accidental spill of cleaning chemicals, even by a client's pet, can undermine all of your best efforts if it causes someone to slip and fall. A good insurance policy will cover any resulting medical expenses or legal fees in the event that the injured party chooses to pursue a lawsuit.
A similar scenario can lead to damage of a client's property, be it the carpet you are cleaning or any other item that may cross your path as you work, like a coffee table or vase. While lifting up rugs and moving around furniture, it is entirely possible to unintentionally knock something over.
If you have a solid policy, your liability insurance will absorb the costs of replacing the item or, again, defending yourself in court should the client decide to sue.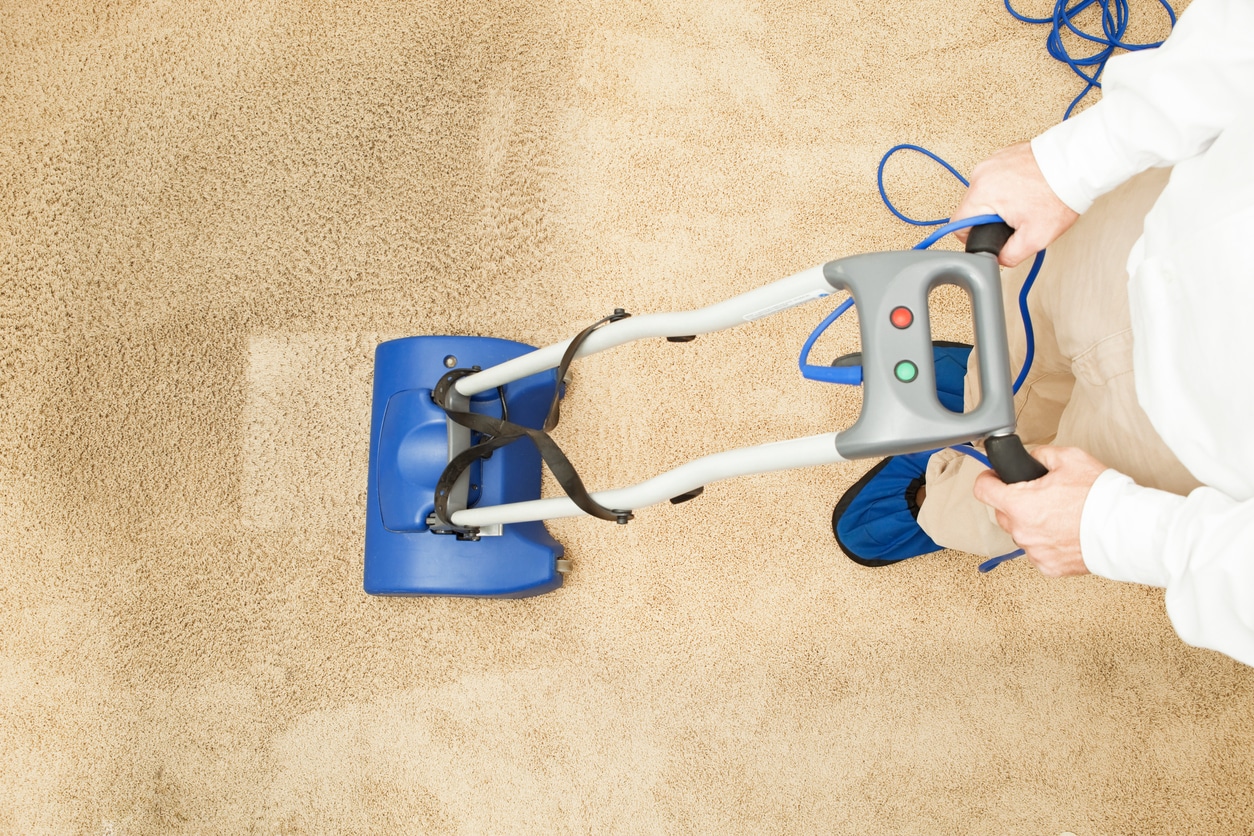 Lawsuits Can Happen
Insurance also protects your company when it comes to lawsuits of other types. If you're a savvy business executive, you probably have a couple of social media accounts set up for your company. While social media is a fantastic marketing tool, it can also invite legal trouble if certain restrictions are overlooked.
Say you want to showcase your work by posting a photo of a client's freshly cleaned carpet. Or perhaps you'd like to call attention to the ways in which you are superior to one of your competitors. Lawsuits resulting from privacy infringement, slander, or libel are more prevalent than you might think and can be very financially draining, especially for a small business. By securing a proper carpet cleaner insurance plan, you can confidently utilize social media as well as other methods of promoting your company.
If you're looking to avoid the financial duress that follows injuries or damages, or never want to have to turn down an opportunity because of something as avoidable as lacking an insurance policy, it's time to start looking into your options. With policies out there that are tailor-made for the carpet cleaning industry, the process of acquiring a plan that is right for your business should be simple, straightforward, and hassle-free!