You've taken some huge steps and successfully launched your home improvement business. You knew that small business ownership would present challenges in the first few months, and you've tackled them head on.
You navigated the process of starting your business, learned how to file quarterly taxes, and bought a home improvement contractor's insurance plan to keep you and your family safe from lawsuits.
With those hurdles behind you, you can focus on growing your business.
The real estate market is one of the few bright spots during the coronavirus pandemic, and demand for home improvement projects remains strong. Now is the perfect time to set your business apart from the competition and grow your client base, despite the economic downturn.
Here are three great home improvement business ideas for independent contractors that can get started:
1. Tap into your artistic side
Tap into your artistic side and use it as a platform to show customers that you have a unique approach to your projects that can command premium prices.
We all remember the first time we saw a log carved with a chainsaw to look like a bear. That craftsman turned an inexpensive piece of wood into a nice profit center with a few well placed swipes of a power tool. You could do the same with the tools and materials that are available for your projects.
We've seen electricians and carpenters turn inexpensive building materials into well-designed interior enhancements that customers are happy to shell out big bucks to bring into their homes.
Whether you're building Edison bulb lights, custom coffee tables with reclaimed wood or are testing the limits of custom masonry, customers are willing to pay a premium if it means having a unique conversation piece.
Exploring your artistic side means that you're accepting your role as a craftsman, rather than just a swinging hammer.
2. Find opportunities during the holiday season
The holidays and cold winter months often result in less construction business. But that doesn't mean you there's not an opportunity to drive more revenue for your business and introduce your services to new customers.
The holidays come around every year, and along with bad weather they bring parents who begrudgingly climb ladders to hang lights, assemble decorations and do the difficult holiday tasks that we all love to hate.
If you're not afraid of heights and want an easy business that has steep profit margins, consider advertising your services to mount holiday lights and assemble other decorations.
Your customers will appreciate the help, and they just might think of you in the springtime when it's time to knock out other projects around the house.
For an added benefit, consider making a donation to a local charity and advertise a discounted rate when customers book installation and removal at the same time.
Customers will love the chance to make great holiday memories without the added work of putting up decorations.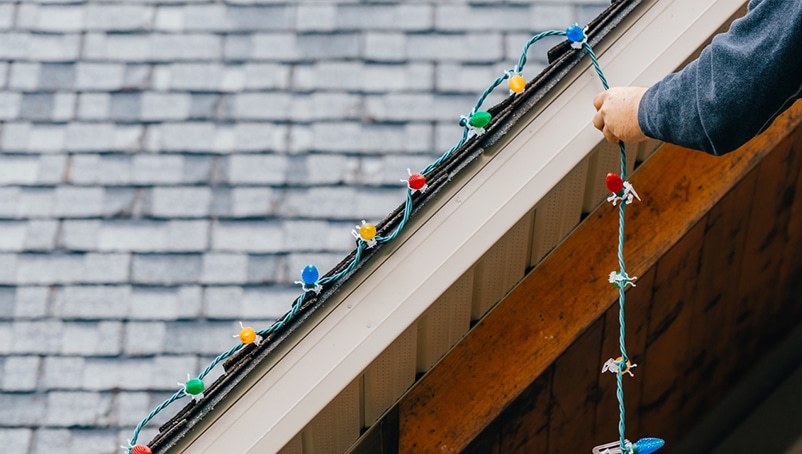 3. Just follow the instructions
Want an even easier way to boost your bottom line? If you live near apartment buildings or colleges, consider branching out and offering furniture delivery and assembly for a flat rate.
This is an easy way to diversify your business during slower months by yourself or with entry-level employees who don't require a trade license.
It's no secret that people hate building furniture with names that they can barely pronounce, so why not help them take the stink out of their most recent trip to a discount furniture store.
Using websites like Craigslist and Facebook, you can build a steady stream of people looking for help moving and assembling furniture. As you get more familiar with the furniture kits, you'll get faster and that will drive up your hourly rate.
For bonus points, approach the landlords and property managers of the apartments you're visiting and offer your services whenever they turnover apartments and need them overhauled before they are leased again.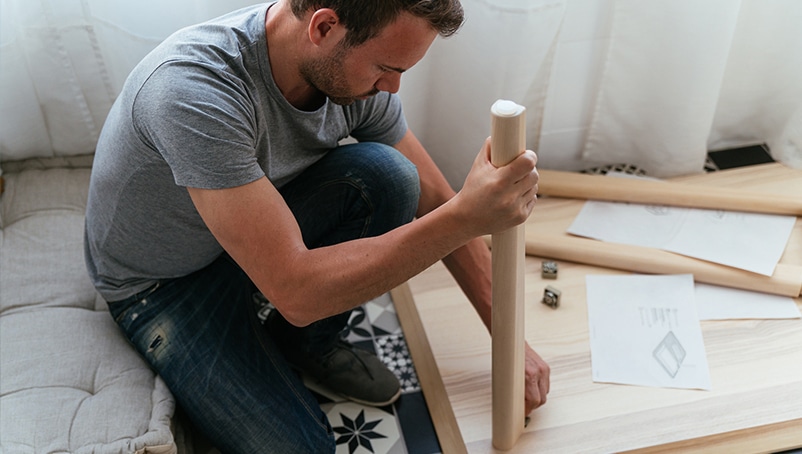 How Next Insurance helps independent contractors
Whether your an established construction contractor looking to expand your services or a handyman exploring options, Next Insurance offers customized insurance packages at an affordable price.
Our seamless online option for buying business insurance makes it easy to get a quote, purchase coverage and immediately access your certificate of insurance in less than 10 minutes.
We're 100% dedicated to the self-employed with a team of licensed U.S.-based insurance advisors that is standing by to help.
Start a free instant quote today.