If you already own a debris removal business, you have taken the first and biggest step to creating a successful company. Back in 2014, 534 million tons of construction and demolition debris was generated in the United States, making a huge market for debris removal companies. If you are already in the business, you may consider expanding with this in mind. Since you already know the risks that are always there with your line of work, and the responsibility you have to your employees, you may be in just the right position to start thinking of growth. So, how do you take your small business to the next level in a safe and successful way? Here we'll have a look at a few tips to help you expand your debris removal business the right way.
Debris Removal - Understanding the Risks
In order to be able to expand your debris removal service business successfully, you must understand the unique risks that you face in this line of work.
That will help you to put contingency plans in place, and to focus on ways to excel and stand out in the industry.
Some of the risks include:
Handling of potentially hazardous materials
Bodily injury
Damage to property
Working in severe weather conditions
Code and regulatory violations
By understanding and managing these risks, you can put your energy into growing your business. Let's look at some basics for a business that will continue to grow and thrive in the market.
Understanding of Codes and Regulations
These days, construction companies are focusing more carefully on the responsible management of waste from construction and this requires debris removal businesses who understand the codes and regulations of how to deal with all types of waste materials. There are local, state and federal laws when it comes to waste removal and you need to be aware of the regulations in the specific state you are operating in so that you don't remove any materials that require a special license (in the case that you don't hold that license). These regulations also apply to where you dispose of different types of waste. You cannot operate a debris removal business without having a comprehensive understanding of the codes and regulations.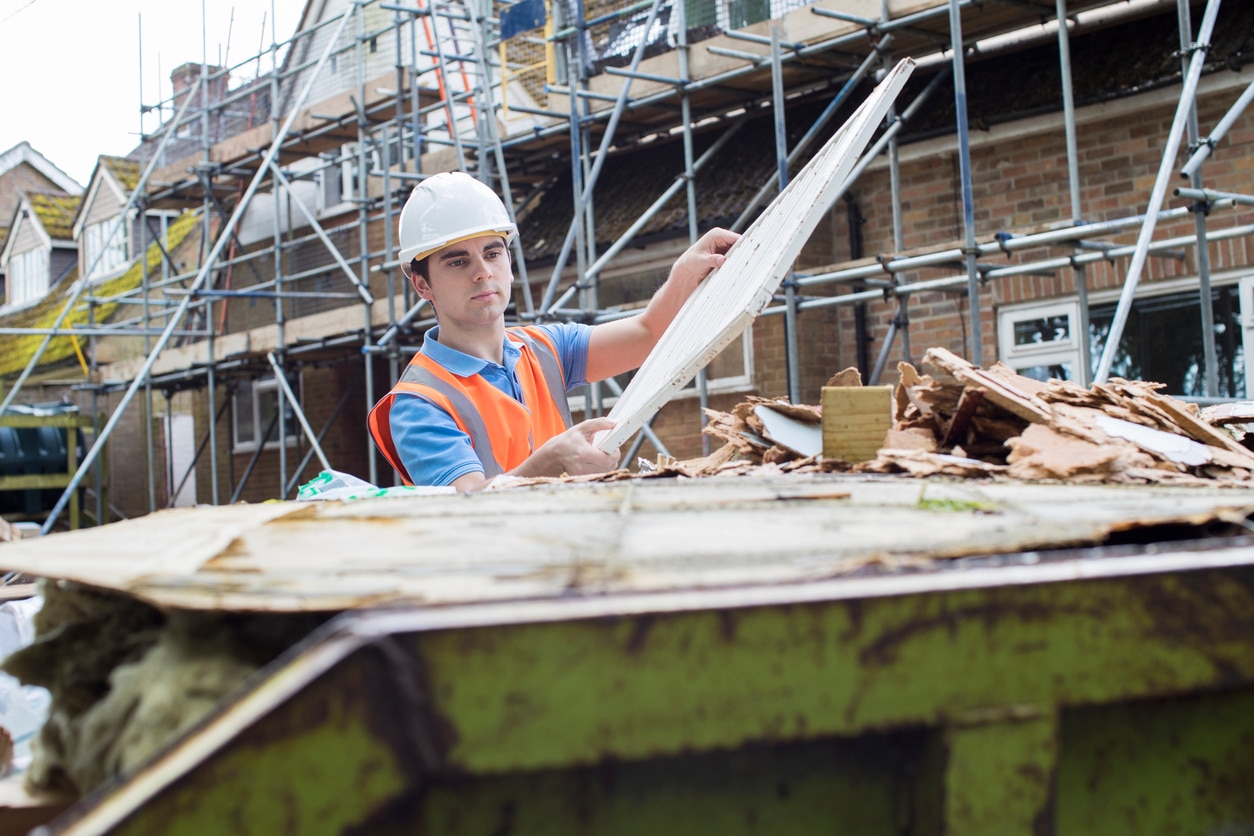 Proper Training
You must properly train all of your employees. This will make sure they comply with all codes and regulations at all times, to protect both themselves and your business. You don't want to risk your employees being injured or your business being fined for regulatory violations because you didn't provide adequate training.
Equipment and Gear
For any business to be successful, it needs to have the appropriate equipment and gear so that it can take on the jobs that become available. As you expand and grow, you may need to invest in your equipment. You may need to increase the number of tools, vehicles and equipment you currently own for the additional jobs you take on and the extra employees you hire, or you may need to buy different types of equipment for new types of jobs. If you increase the scale of jobs you take on, you may need to invest in heavy duty machinery, such as bobcats, cranes or heavy duty dump trucks. Make sure that all your employees are kitted out with protective gear which they have been trained to wear correctly.
Appropriate Insurance
Because of the risks involved in debris removal, you need to have an appropriate debris removal insurance policy in place to protect you, your business and your employees. This would cover the risks of bodily injury or property damage and would protect your business from any expensive claims that could threaten it. Construction insurance can be affordable and comprehensive, simple and transparent, giving you the right protection so you can focus on meeting your goals.
Find a Work Niche
While most debris removal businesses work with construction companies which produce huge amounts of debris and waste that need removal, there are other sources of work for a business like yours. By looking outside your regular stream of customers, you can find a niche market where you can excel and grow. This may include going into communities after a natural disaster to help them clean up destroyed homes and damaged public areas. While this can be difficult work, it can also be rewarding, as well as offering a new market for expansion.
The Bottom Line
While having an operating debris removal business is the biggest step on the road to success, your business is not going to grow by itself. You need make sure that you have all the right pieces in place and that you put in hard work to help your business expand. Know the codes and regulations in your state, train your employees, have the right equipment to take on the jobs you want, find niche markets where you can excel and make sure you are protected with the right insurance policies so that your business can grow and thrive.