You need HVAC tools in order to be able to work as an HVAC technician in the industry. If you're just starting out in the heating, ventilation and air conditioning (often referred to as HVAC) business, it may seem overwhelming to figure out what you need and where to buy it all. Buying all of the tools you need can be quite expensive, but having the right tools is essential for your success. So how can you decide what to buy? We'll help you figure out how to choose the best HVAC tools for your business needs.
What Tools Do You Need to Own?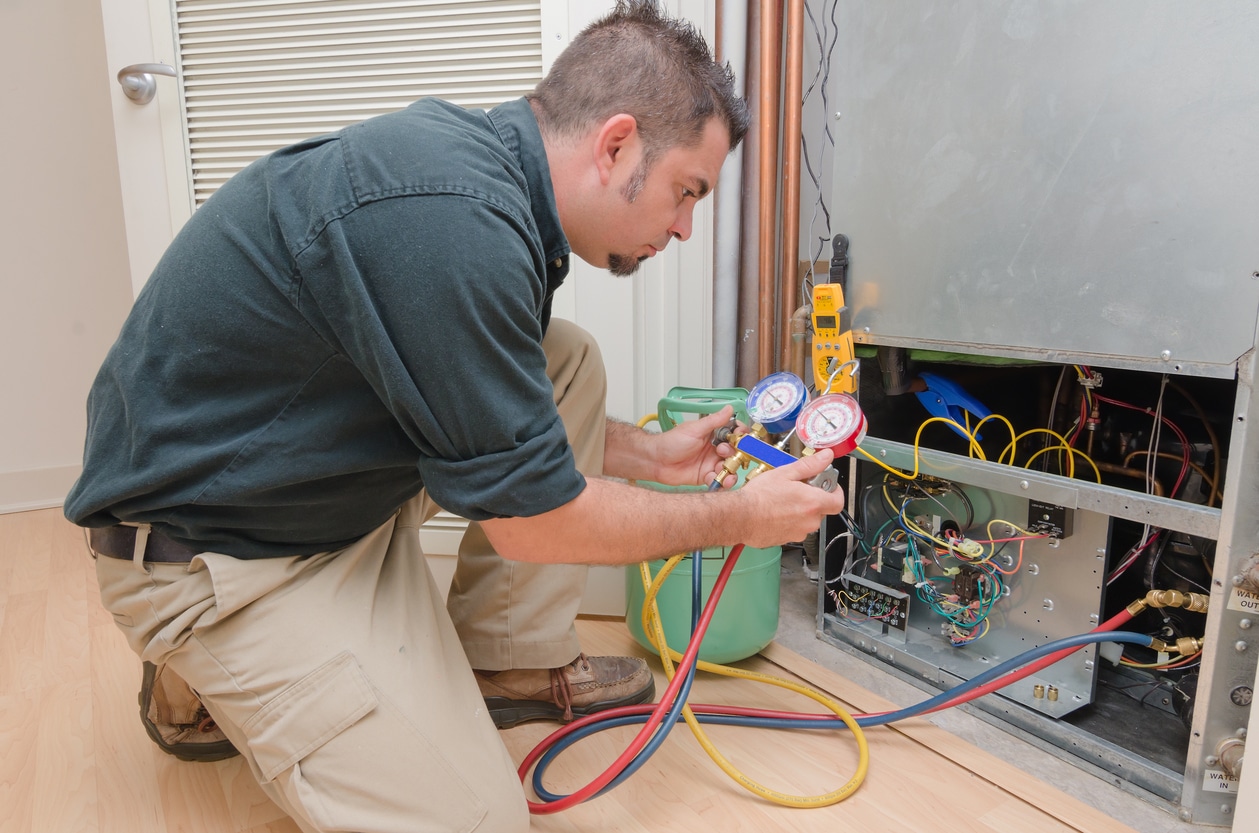 If you're working for a company, the most expensive HVAC equipment and machinery will generally be provided by the company, but you'll be expected to bring your basic HVAC tools, often including drills, electrical testers, tape measure and more. You also want to make sure to have the proper HVAC work liability insurance to cover you while you work.
Over the course of your career, you may have the opportunity to use many different types of HVAC tools, but you won't need to buy all of these when you're just starting out. While many companies are searching for HVAC technicians in today's market, you will want the right tools to get started on the job immediately and to make you stand out as the ideal candidate. Find out from your employer or colleagues which tools they use most often and begin with those. Once you have a list of the essential HVAC tools, you need to know how to find the best options to fill up your HVAC tool bags.
Apps and Software
While you won't find them on any list of the best tools for HVAC technicians, HVAC apps and software are sometimes used by businesses and business owners like you to help manage their technicians' time and jobs. These take care of many of the scheduling issues and equipment records so you are free to focus on your work.
You might consider apps such as myHelpDesk or Housecall Pro. If you're looking for an app that can help you on the job with diagnoses, checks and calculations, look into HVAC Buddy or HVAC Check & Charge.
Price vs. Quality
We're all familiar with the concept of brand loyalty - buying goods or services based on the brand name, rather than other factors. So, does this sort of brand loyalty extend to buying HVAC tech tools? Are brands important when it comes to the best tools for HVAC technicians? In today's the information age, with access to businesses, products and information from all around the world, it may seem like there is less loyalty to brands; however, this is not necessarily the case. When it comes to essential HVAC tools, technicians do find brands they love. However, brands are not everything and there are other factors to take into consideration when buying the tools needed for HVAC. Let's look at some factors to take into account when considering price vs quality.
Branding
Often quality will be the same across different brands of HVAC tools, especially when it comes to the basics. While you may think you love DeWalt or Bosch, it may be worth considering other options for at least some of the essentials. This can be a significant money saver, especially if you find sales or other discounts.
Durability
Many experienced HVAC technicians are likely to tell you that you should buy HVAC tech tools that are durable. You may pay a bit more at the outset, but tools that last the long term will mean you don't have to go out and buy new ones when they break after moderate use. You can check reviews if buying online, and ask for help if you're in a store, or ask a professional you respect for their opinion.
Where You Buy
Where you shop can make a big difference to the price. If you're starting out, it may be worthwhile to wait for a big sale on basic tools needed for HVAC work and to buy several tools at that time. Always keep an eye out for sales so you can buy new HVAC tools when they're discounted. It also may be possible to buy really good quality tools at rock-bottom prices if you buy second hand.
Warranty vs. Equipment Insurance
As a technician who relies heavily on equipment to get the job done, you need to make sure that your essential HVAC tools are insured and covered in case of damage, vandalism or theft. While the warranty on the tools will cover them for breakage during use, it will not cover them in the above scenarios. Make sure you have the right insurance policies to cover your business and your tools for any eventuality.