Whether you're the type of person who just loves cleanliness and order, or you simply see home cleaning as a solid way to earn a living, either full-time or part-time, starting a house cleaning business can be a satisfying career choice. It offers you flexibility in your hours, you can often decide where you are or aren't willing to work, and can set your own guidelines for the type of work you specialize in, and that which you won't do.
But it's one thing to become a house cleaner, and another to try starting a house cleaning business – the main differences being ownership and responsibility.
As an independent house cleaner, you could work for another larger company, letting them worry about licensing, insurance, and finding you jobs, while you simply show up and get the job done. As a house cleaning business owner, however, responsibility shifts and you take charge of all of those elements. You need to figure out who to hire, what to pay them, how to pay taxes, which taxes you owe, and more. No need to be overwhelmed, though. In order to help you do that, we've compiled a list of questions and considerations for you to take a look at and address before starting a house cleaning business of your own.
Starting a House Cleaning Business: 5 Questions to Answer
While there certainly seems to be a lot of demand for house cleaners these days, you'll need to consider a few things before you get started:
Are you physically fit enough? Cleaning is a physically demanding job. So if you're planning on doing it on a daily basis, you might want to visit your doctor first. You'll also want to stay in shape, so you'll be able to bend, reach and be on your feet for at least a few hours each day.
Who's your competition? Some people prefer to use a cleaning service to clean their home, while others have a one-on-one relationship with a cleaner they know. Ask around to find out which business model is preferred in your area, so you can approach sales of your service accordingly.
Where are you going to find employees, if you plan to use them? One of the hardest parts of setting up a cleaning business, or any type of business, is finding good workers. Make a list of places where you can find good cleaners; that is, cleaners who are physically fit, honest and reliable.
How are you going to promote your business? Sure, all of your friends are looking for cleaners, so it's always good to start with your own contacts. But beyond that, you'll need to spread the word. Facebook advertising, a business Twitter account, and local ads are always a good place to start.
What should you charge? Setting your rates is harder than you might think. You need to cover your costs, which include paying your workers, advertising, and insurance payments, and make a profit. Beyond your bottom-line, rates also help position your business. Some house cleaning businesses will give a low initial rate to attract new customers, while others prefer to set high rates, selling themselves as a premium, high-end service.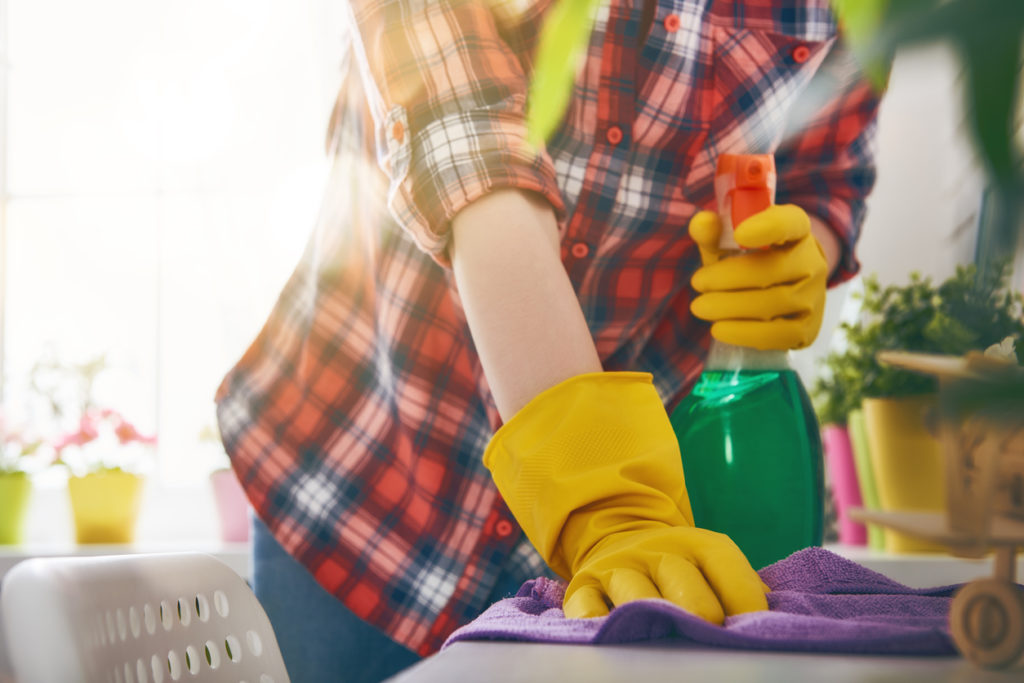 House Cleaner License?
While there are no official house cleaner licenses or certificates you'll need when starting a house cleaning business, you will need to register your business and pay all applicable taxes. You can do both of these yourself, or you can hire an accountant to help you. Note that it is often worth the expense of paying an accountant, as a good accountant can save you a significant amount of money, as well as effort and time, in the long-run.
House Cleaning Business Insurance?
One of the great perks of starting a house cleaning business is that there are only a few startup costs involved, and often very little overhead.
With that having being said, there is one expense you absolutely cannot spare – and that is insurance. House cleaner requirements for insurance will vary depending on your business. For example, if you're starting off as a business of one, you probably don't need to worry about workers' compensation just yet, though you should always check your local regulations for businesses. Once you start employing other people, however, you'll definitely want to look into that.
The most important form of insurance you'll need is house cleaning general liability insurance. This will cover you and your workers in case of accidents or property damage, whether in your own offices or at customers' homes.
House Cleaning Business Ideas
When starting your own cleaning business there are a few factors that can help influence your success. To help build a healthy business, we recommend that you:
Think positive and be friendly – This is a people-based business, so you'll need to be a good communicator in order to attract and maintain a client base.
Be fair – Customers are trusting you with their homes. Gain their trust and prove your worthiness by being punctual, reliable and honest in your rates and what you provide.
Be flexible – Again, you're working with people here. People's lives are subject to change. If a customer needs you to come at a different hour or on a different day, try to accommodate their requests.
Aim to please – While advertising can help grow your business and build your brand, the cleaning business relies heavily on word of mouth recommendations. Make sure you're always leaving customers satisfied, and ask them to help you spread the word and help bring you more business, organically.
And now, aided by these tips and tools, you're ready to go out there – broom, bleach and bucket in hand – starting a house cleaning business, destined for success!