Whether you are just getting your small business up and running or looking for more capital to grow and expand, exploring small business grants could be the answer to your financial needs.
While it does take some effort to research and apply, getting a grant could be the turning point that leads to your business success.
There are many different types of grants you could be eligible for, including federal small business grants, private grants, local grants, or even grants designated specifically for women, minorities, and veterans.
The coronavirus pandemic put unprecedented stress on small businesses. As we enter recovery mode, there are several stimulus and relief grants to help speed up efforts.
In this article, we will cover:
The difference between a grant and loan
Federal small business grants
Private grants for small businesses
Grants for women, minorities, and veterans
COVID-19 grants to help small business
How Next Insurance helps small businesses
What is the difference between a grant and loan?
By definition, a loan is money given to you or your business that you will be expected to pay back. A grant, on the other hand, will not ever need to be paid back, so it's essentially free money.
Additionally, a loan often requires that you qualify for it based on revenue, credit score, and experience. Grants also have requirements, but they vary widely. In most cases, grants are based on a business's goals and financial need and less on its history.
A grant can be an appealing option for your small business because it provides you with a financial jumping-off point — no matter what stage of growth you are in. Learn more about ways to secure money for your small business.
Federal small business grants
More than 99% of American businesses are considered small businesses, so the U.S. government has a strong interest in their growth and success. Grants are one way they support and foster the small business economy.
The first place to look for government grants for small businesses is on federal agency sites such as Grants.gov, the Small Business Lending Fund, or GovLoans. These sites serve as databases for programs in many different industry-specific areas.
For instance, the Small Business Innovation Research (SBIR) and Small Business Technology Transfer (STTR) programs fund small businesses and startups through grants and contracts to develop technologies or medicine.
When applying for a federal government grant, the application is the most important part of the process. It can be a good idea to hire a contractor or employee with experience in grant applications because the nuances and details can make or break an application.
You can also get assistance from the Small Business Administration (SBA) by getting assigned a counselor to help you sort through funding options.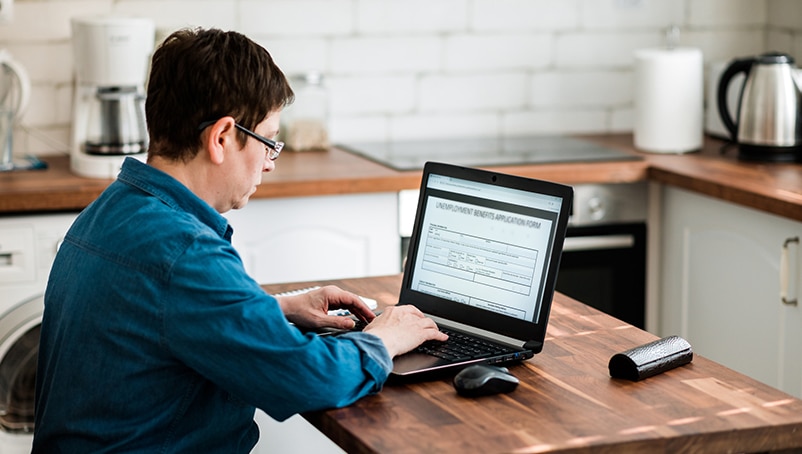 State or localized government grants
Because the federal databases are a bit daunting and nationwide grants have ample competition, it's a good idea to look to your state or regional government agencies for local grants for small businesses.
In many cases, state and local governments are given grant money to pass on to specific needs in the community, so demonstrating your businesses contribution is key.
The most comprehensive place to search for state and local small business grant programs is, once again, Grants.gov. Because of the volume of grants on the site, you'll want to narrow your search using keywords such as your state or industry. Another helpful website to explore is GrantWatch.com, which allows you to see upcoming grants and deadlines for opportunities in your state.
The U.S. Economic Development Association (EDA) also has a directory where you can find local development offices and opportunities and a list of the latest EDA grants. If you are looking to fund a business in a rural area, you might also want to check out the U.S. Department of Agriculture's Rural Business Enterprise Grant program.
It can also be helpful to visit your local Small Business Development Center to get support and information for local small business owners and entrepreneurs.
Private grants for small businesses
Corporate and larger companies sometimes give grants as part of their philanthropic efforts, including grants for small for-profit businesses.
Doing research within your industry is the best way to find grants that apply to you and your business. Some well-known ones include the FedEx Small Business Grant Contest and grants available for members of the National Associate of the Self-Employed.
Specialty grants for small businesses
Identity-based grants are designed to help spread opportunities and encourage entrepreneurial success among different groups of people. They usually focus on specific communities, which can be great for your small business if you qualify because it further narrows the competition.
Small business grants for women
Women-identifying small business owners should look to organizations that support female entrepreneurship for financial assistance.
Grant opportunities from private entities, such as the Eileen Fisher Women-Owned Business Grant and the Amber Grant, are all designated to help women start, grow, and succeed in business.
As a female small business owner, you can also seek opportunities on a state and local level from Women's Business Centers. These are sponsored by the Small Business Association and designed to assist business development in the community.
Learn more about grants for women business owners.
Small business grants for minorities
To develop more diverse business opportunities, many public and private opportunities are available to fund business startup and growth for minorities.
Your local Minority Business Development Agency Business Center is a great place for a complete run-down of the most current options available. They will be able to point you to any local and community-oriented funding.
There are also private opportunities, such as Operation Hope, which focuses on aspiring entrepreneurs in underserved communities. It can also be beneficial to be active in organizations such as the National Minority Supplier Development Council, a nonprofit development program.
Small business grants for veterans
Active and former members of the Armed Services are eligible for grants and funding designed to upstart your business. Organizations, such as Warriors Rising and StreetShares Foundation, offer annual (and sometimes more frequent) grants for veterans.
The U.S. Small Business Association also operates programs, including Boots to Business, which helps support service members on their journey to entrepreneurship. You can also look to programs such as the Patriot Boot Camp and Institute for Veterans and Military Families for business training and exploration of funding opportunities.
COVID-19 small business grants
The global pandemic hit small businesses hard. As the world begins to open back up and recover from the devastating impacts, resources are being created to help stimulate small business growth and get them back on their feet.
While not a grant, the federal Paycheck Protection Program (PPP) helped many small businesses through the pandemic. Although the program ended in May 2021, existing borrowers may now be eligible for loan forgiveness.
The Shuttered Venue Operators Grant was created to support individuals such as movie theater operators, live performance operators, and talent representatives who were forced to close their doors. Eligible applicants can qualify for grants equal to 45% of their gross earned revenue, with the maximum amount being $10 million. Read about eligibility requirements on the SBA's website.
At a local and state level, relief funds are being designated to mitigate the impact. While some statewide programs such as California's COVID-19 Relief Program and Minnesota DEED Small Business Relief Grant Program are no longer issuing grants, keep up to date with news and your state's commerce website because programs periodically re-open when they receive more federal funding.
Many private businesses, such as Facebook, Google, GoFundMe, and Verizon, pledged funds to help small business owners. New private recovery grants occasionally pop up, so follow organizations like the Local Initiatives Support Corporation to stay on top of opportunities.
Learn more about small business financial resources for COVID-19.
How NEXT Insurance helps small businesses
NEXT Insurance is committed to supporting small business owners and self-employed professionals at every step of their journey.
As your business changes, the risks you face every day also change. You may need to revisit your business insurance coverage or purchase a new policy if you don't have coverage.
We offer a variety of small business insurance options, including general liability insurance, professional liability insurance, and workers' compensation. Our online services allow you to apply for coverage and obtain a certificate of insurance within minutes from a computer or mobile device, and you'll always have access to our do-it-yourself portal.
Get an instant quote online today.