Whether you are just getting your small business up and running or looking for more capital to grow and expand, small business grants could be the answer to your financial needs.
While it takes some effort to research and apply, getting a grant could be the turning point for your business's success.
There are many different types of grants with various eligibility requirements, including federal small business grants, private grants, local grants, or even grants designated specifically for women, minorities, and veterans.
In this article, we will cover:
What is a small business grant?
Grants are an important kind of funding that help your small business grow and succeed — whether you're just starting or running it for years.
Every small business grant has requirements to apply. They are often related to your business's size, type, needs and goals. Some grants are offered only to small business owners of certain backgrounds, so make sure your business meets the requirements before applying.
In general, grants with fewer requirements tend to get the most applications, while grants with highly specific requirements see less competition. That's why searching for a grant that closely fits your business can pay off.
Important note: Many of the grants below are awarded annually, particularly private funds. Check the sites for application deadlines or to generally see what time of year the grant is awarded.
What is the difference between a grant and a loan?
A loan is money given to you or your business that you must pay back. On the other hand, a grant doesn't need to be paid back, so it's essentially "free money."
You often have to qualify for a loan based on revenue, credit score and experience. Grants also have requirements, but they vary widely. In most cases, grants are based on a business's goals and financial needs and less on its history.
A grant can be an appealing option for your small business because it provides a financial jumping-off point — no matter your growth stage. Learn more about ways to secure money for your small business.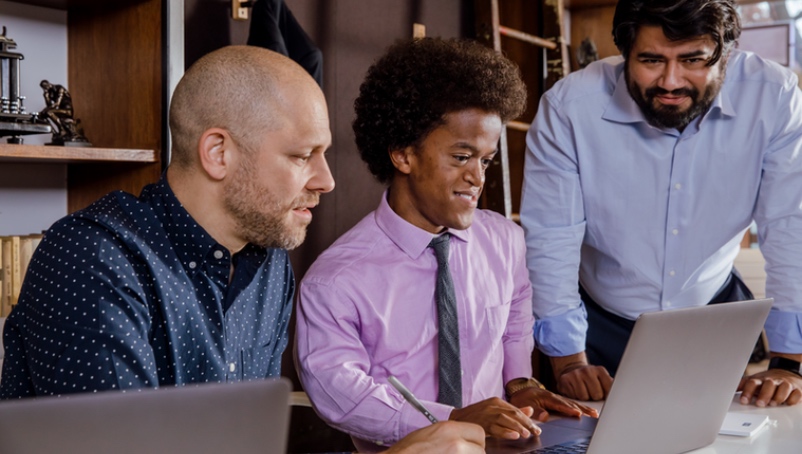 What are federal small business grants?
More than 99% of American businesses are considered small businesses, so the U.S. government is strongly interested in their growth and success. One of the ways it does that is by offering grants.
When applying for a federal government grant, the application process is the most critical part. Many agencies will ask to see your business' history and credentials, including your license, certifications and business insurance coverage.
Hiring a contractor or employee with experience in grant applications can be a good idea because the nuances and details can make or break an application.
You can also get assistance from the Small Business Administration (SBA) by getting assigned a counselor to help you sort through funding options.
How to find federal small business grants
The first place to look for government grants for small businesses is on federal agency sites. These sites serve as databases for programs in many different industry-specific areas. Best of all, they're free to use.
Here are some of your best options:

Grants.gov: Grants.gov is a vast, searchable portal with listings for thousands of federal government grants, making it a great place to begin your search. You can filter the database to show only the grants open to small businesses and then narrow the grants down by their category.
Small Business Innovation Research program (SBIR): SBIR is a program managed by the Small Business Administration that helps your small business develop new products that benefit a U.S. government agency. That could include medical, environmental or other important technological innovations.
Awards are given in two phases: Phase I, for small businesses exploring the feasibility and potential of an idea, and Phase II, when small businesses continue the R&D for ideas that have made it past Phase I.
Small Business Technology Transfer (STTR): The STTR program is similar to SBIR. The main difference is that your small business must partner with a nonprofit research institution for eligibility, and that institution must perform at least 30% of the R&D.
7(j) Management and Technical Assistance program: The 7(j) program helps small businesses compete for federal government contracts, which are lucrative but challenging to win.
To qualify for a 7j grant, your small business must be located in an economically disadvantaged area or owned by low-income individuals. The awards include free one-on-one consulting and financial assistance for business development.
What are state and local small business grants?
Because there's competition from across the country for federal grants, it's a good idea to also look to your state or regional government agencies for small business grant opportunities.
State and local governments are often given grant money to pass on to businesses fulfilling specific needs in their communities, like economic development or other social needs.
When you're applying for these grants, make sure to explain how you can meet those needs. You'll also need proof of your license, certifications and business insurance coverage.
How to find state and local small business grants
Finding state and local government grants is a bit like finding federal grants: start by checking out government databases is a great idea.
Grants.gov: As with federal grants, the most comprehensive place to search for state and local small business grant programs is Grants.gov. You can narrow your search by location, keyword or industry to find grants that fit your small business.
United States Department of Agriculture (USDA): The USDA frequently has opportunities for small businesses, especially rural communities.
An example of a USDA opportunity that's currently active is the Rural Microentrepreneur Assistance Program, which provides grants and loans to entrepreneurs with 10 or fewer employees in areas with 50,000 or fewer residents. Contact your state office to apply.
Economic Development Association (EDA): The EDA is a government agency that helps create economic opportunities in disadvantaged communities. It keeps a list of funding opportunities that include local grants for small businesses.
You can get started by checking out EDA's directory of local offices that can help connect you to grants and other resources.
State Trade Expansion Program (STEP): STEP is a program managed by the SBA that helps small businesses market their products outside the United States. The awards can help your small business pay for things like attending foreign trade shows or translating your marketing content. To apply, reach out to your state's STEP project director.
Small Business Development Centers (SBDC): An SBDC is an office that works with the SBA to support small businesses. Visit your local SBDC to get help finding small business grants.
Minority Business Development Agency (MBDA) center: The MBDA is a government agency that runs local offices to help minority-owned businesses. If your business is minority-owned, you can visit a nearby MBDA office to find grant opportunities.
GrantWatch.com: This private website can help you find upcoming grants and other funding opportunities in your local area. Keep in mind that you may have to pay to access certain features.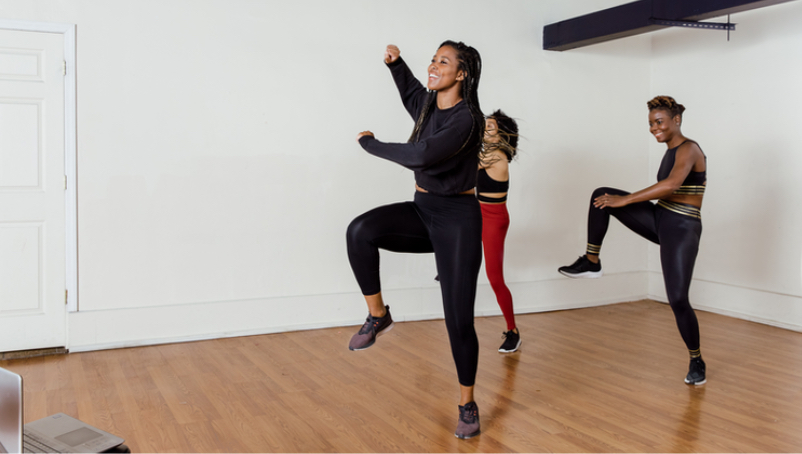 Private grants for small businesses
Many larger companies offer grants as part of their philanthropic efforts, including grants for small for-profit businesses. Some of these are set up as competitions, so be sure to read the rules carefully.
It's a good idea to do some research within your industry to see if corporations are offering small business grants.
Here are some examples to get you started:
FedEx Small Business Grant Contest: Each year, FedEx has been awarding grants to a handful of small businesses with FedEx accounts, which includes a grand prize as high as $50,000 cash and $4,000 in credits you can spend at FedEx.
National Association for the Self-Employed (NASE): Each quarter, NASE awards grants of up to $4,000 for its self-employed members. They have distributed over $1,000,000 since 2006.
eBay Up & running Grants: Since 2020, eBay has awarded $10,000 grants, development resources and mentorship to 50 active eBay small business sellers in the U.S. for business needs.
Hello Alice and Mastercard's Small Business Growth Fund: Small businesses can receive a $5,000 grant through this program, which awarded $16 million worth of grants in 2021.
Amazon Small Business Grants: The e-commerce giant is offering up to a $25,000 grand prize to small businesses that submit a compelling business proposal and win a voting contest.
4.0 Essentials Fellowship Program: This program provides a small grant, mentorship and training for entrepreneurs trying to address education issues in their local communities.
Verizon Small Business Digital Ready: If you're a Verizon customer, your small business could qualify for up to $10,000 grants in addition to personalized mentoring.
Visa Everywhere Initiative: Every year, Visa hosts a competition inviting startups worldwide to demonstrate novel innovations using Visa's products and services. In 2022, the overall winner is set to receive a prize of $100,000.
Venmo Small Business Grant: Winners receive a $10,000 grant, promotion through Venmo and Paypal platforms, and professional consulting.
US Chamber of Congress Dream Big Award: The US Chamber of Congress offers $25,000 awards to a handful of small businesses each year.
Small business grants for women
According to the Small Business Administration, women-owned businesses make up just 20% of employer businesses. If you're a small business owner who identifies as a woman, you may be able to get support from an organization that supports female entrepreneurship.
The good news is many private entities offer grants to help women-owned businesses succeed.
Here are some that you should know:
WomensNet's Amber Grant: WomensNet gives away at least $30,000 in grants to women business owners each month. That includes a $10,000 Amber Grant open to all kinds of businesses and another $10,000 grant for a business within a chosen category for that month (past categories have included skilled trades and food services).
IFundWomen grants: IFW partners with various businesses to offer grants to women-owned businesses. It also offers a monthly "Pay-It-Forward" grant for entrepreneurs actively crowdfunding on its platform.
Cartier Women's Initiative: This international entrepreneurship program provides grants as large as $100,000 to women-owned businesses, in addition to one-on-one training and career development.
Tory Burch Foundation Fellows Program: Women business owners selected for the Tory Burch Foundation's Fellows Program receive a $5,000 grant for business education, coaching and networking opportunities, and a trip to New York.
Women Founders Network Fast Pitch Competition: This annual opportunity for women entrepreneurs could win you cash grants as well as mentoring and professional services.
As a female small business owner, you can also seek opportunities on a state and local level from Women's Business Centers. These are sponsored by the Small Business Association and designed to assist business development in the community.
Learn more about grants for women business owners.
Small business grants for minorities
Minority business owners continue to be underrepresented in getting small business funding. That's why a growing number of organizations are providing grants to help minority business owners thrive.
If you're a minority business owner, you can look into these opportunities:
Fast Break for Small Business: Business service provider LegalZoom has partnered with the NBA, WBNA, and the NBA G League to support small businesses, "especially those who face obstacles because of who they are, who they love, or how they identify."
National Black MBA Association Scale-Up Pitch Challenge: The NBMBAA offers a $50,000 grand prize each year to the winners of its pitch competition, which is open to the association's members.
Galaxy Grant: Hidden Star, a non-profit helping low-income, disadvantaged and minority entrepreneurs, offers $4,250 grants to help women and minority entrepreneurs succeed.
Fearless Fund's Strivers Grant: Fearless Fund is a venture capital fund that invests in women of color businesses. Their Strivers Grant, backed by Mastercard, provides small businesses with $10,000 grants, digital tools, and mentorship.
Sogal Foundation Black Founder Startup Grant: Business owners who identify as Black women or nonbinary people can qualify for $10,000 and $5,000 grants, in addition to mentorship.
digitalundivided's BREAKTHROUGH Program: Women entrepreneurs who identify as Black and/or Latina can win $5,000 grants and mentorship through this program, backed by JPMorgan Chase.
If you need more help, your local Minority Business Development Agency (MBDA) center is a great resource that can connect you to local and community-oriented funding.
You can also get support by joining a nonprofit organization like the National Minority Supplier Development Council, which aims to build connections between minority-owned businesses.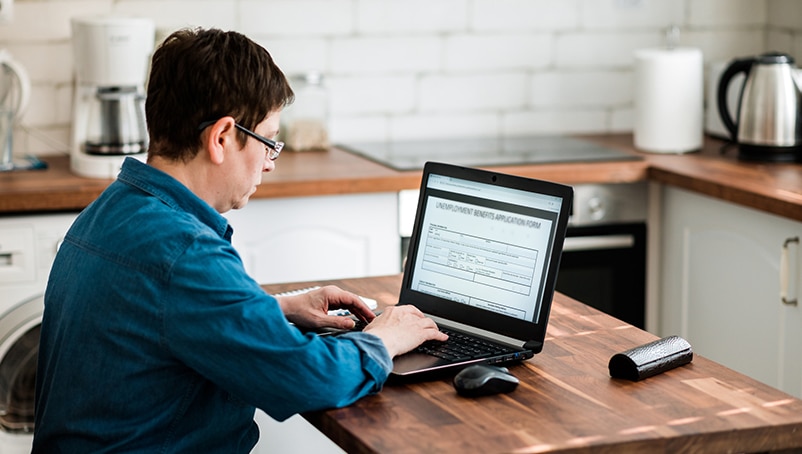 Small business grants for veterans
Veteran-owned small businesses play a big role in the economy but can face challenges getting funding.
If you're an active or former member of the armed services, there are grant opportunities for your small business. Here are a few:
Warrior Rising: Warrior Rising offers funding and training for military veterans to become self-sufficient "vetrepreneurs." You can apply at any point in your small business journey, even if your business is just a concept.
The Second Service Foundation's Military Entrepreneur Challenge: This competition is open to veterans and their family members seeking early-stage business pitches. Grant recipients take home a $15,000 prize.
Boots to Business: This is a federal program by the Small Business Association that provides funding for veterans to receive mentorship and training to become entrepreneurs.
For more support, the Small Business Administration also runs Veteran Business Outreach Centers across the country that help veterans transition to small business ownership. You can also look to programs such as the Patriot Boot Camp and Institute for Veterans and Military Families for business training and assistance connecting to funding opportunities.
Alternatives to small business grants
Grants can be difficult to get, but they aren't the only way you can fund your small business. Here are a few other methods to consider — many small business owners use a combination of them.
Crowdfunding
Crowdfunding means asking a large number of supporters to each give you a small amount of money. Online tools that can help you do this, and it can be a quick way to raise some cash, especially if you already have an online following. Even if you don't, it can be a way to help you build your customer base and get feedback while you're at it.
But crowdfunding can be time-consuming, and if your campaign doesn't get much attention, you may not raise much money. Keep in mind that you can't access the funds you raise with some sites unless you reach your goal.
Small business loans
A loan is a sum of money you must pay back, along with interest payments. The right loan can be an excellent way to jumpstart your business.
To get approved for a loan, you'll need to show a lender information about your finances, your credit score and details about your business — typically in the form of a business plan.
It's very important to make sure you can pay back your loan. That's why you should have good small business insurance coverage that can safeguard your finances if something goes wrong.
Line of credit
A line of credit works like a credit card. Unlike a loan, a line of credit is a revolving form of debt, which means you repeatedly borrow and pay back money up to a certain limit.
Lines of credit often have higher interest rates than loans. Some business owners treat lines of credit as an emergency fund when they have low cash flow.
To qualify for a line of credit, you'll have to demonstrate the strength of your small business' finances. Some lenders require a small business to have been operating for six months to a year before they can open a line of credit.
How NEXT Insurance helps small businesses
NEXT is committed to supporting small business owners and self-employed professionals at every step of your journey.
As your business changes, the risks you face every day also change. You may need to revisit your business insurance coverage or purchase a new policy if you don't have coverage.
We offer a variety of small business insurance options. Our online services allow you to apply for coverage and obtain a certificate of insurance within minutes from a computer or mobile device. You'll always have access to our do-it-yourself portal.
Get an instant quote online today.