When you start a small business, there's one thing you need more than anything else: money. However, getting money to fund a startup hasn't always been easy for women, particularly women of color.
While women continue to make strides in receiving more venture capital, reports reveal that women entrepreneurs secured just 2.8% of total startup investment in the U.S in 2019 — a new record.
To source money for their new businesses, women need to look at multiple funding avenues. One opportunity is small business grants for women, which can get overlooked by traditional loans and lines of credit.
This post shows you some helpful places to start searching for the best business grants for women. We'll cover:
What are business grants for women?
Business grants provide money to set up or grow your business, and you don't have to pay it back. Free money — sounds good, right?
Grant opportunities are different from business loans because you don't need to repay them. No lenders or dealing with payback schedules.
The downside is that it can be harder to qualify for a business grant than for a small business loan. You have to be prepared to put some work into the grant application.
However, if you're a woman starting a new business, it's much easier to qualify for dedicated grants for women.
Federal government grants for women
The federal government offers several grant programs for small business owners. Most of them are for all small business owners, not just for women, but they are still worth checking out.
Grants.gov
Grants.gov is a huge database of government grants spanning over twenty federal agencies. While it's not exclusive to small businesses or women-owned businesses, you can search for federal grants that are suitable for your business using keywords and filters.
To apply for any grants, you need to have a DUNS number — a unique nine-character business identification number. You also need to register your business with the federal government and make an account at the Grants.gov site.
Small Business Innovation Research and Small Business Technology Transfer programs
Typically, the Small Business Administration (SBA) does not provide grants for starting or expanding a business. However, they offer a few grants to businesses involved in medical or scientific research via the Small Business Innovation Research (SBIR) and Small Business Technology Transfer (SBTT) programs.
The 7(j) Management and Technical Assistance program or 7(j) program
This is more of a training program than a straight grant award. However, this program is unique because it's designed to help small business owners get on the fast track to lucrative government contracting opportunities. Even better: the federal government's goal is to award at least 5% of all its contracting dollars to women-owned businesses annually.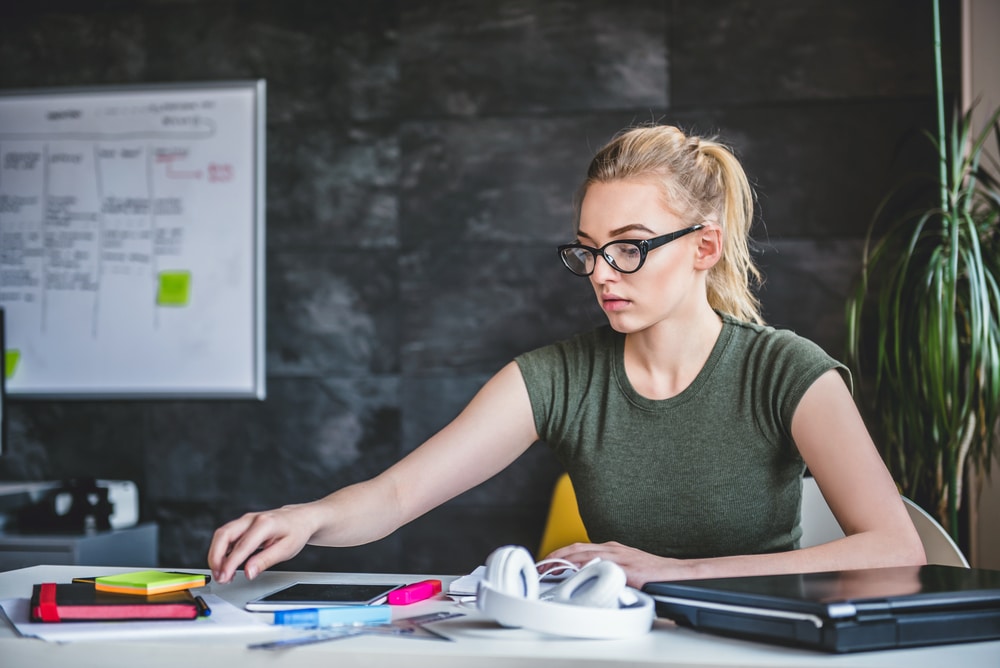 State government and local grants
Small business grants can be tough to come by on a federal level. There are often more funding opportunities on a state or local government level — specifically designed for female entrepreneurs.
U.S. Economic Development Administration
Every state has economic development resources funded by the Economic Development Administration (EDA). They often give grants out because they want to see local economies succeed.
For example, the California Office of the Small Business Advocate (CalOSBA) supports economic growth and innovation across the entire state. Then, city and county resources — such as San Francisco's grant programs — specifically support local small businesses.
Small business development centers
Small business development centers (SBDC) offer free business consulting, training and help in get funding for your business. Sponsored by the SBA, these centers help entrepreneurs find assistance and counseling in their area.
Some SBDCs offer targeted services and tools for women, minorities and veterans. For instance, the Pennsylvania Small Business Development Centers offer targeted services for women, including grants, funding options and training opportunities.
Women's business centers (WBC)
Run by the SBA, there are 136 women's business centers nationally to help you learn how to manage your business and find more funds. Resources are often free or low-cost. Some WBCs lend money to female entrepreneurs, while others help owners find qualifying grants and loans
Private business grants for women
These are business grants for women that private organizations and companies fund. Some of the best private grants for women starting a business are:
The Amber Grant for Women
Named in honor of Amber Wigdahl, who passed away at a young age before realizing her business dreams, the Amber Grant provides two amazing monthly grants.
A $10,000 grant each month to a woman entrepreneur. Each year, one of the 12 winning businesses is given an additional grant of $25,000.
A $10,000 grant each month to a "Business Category" entrepreneur. There are 12 business categories you could be eligible for. If your business falls under these specific business categories, you automatically become eligible (once per year). Each year, one of these 12 winning business categories is given an additional grant of $25,000.
Wait, there's more. WomensNet, the organization behind the Amber Grant also provides:
Nonprofit grant: $10,000 awarded quarterly
Marketing grant: Awarded twice yearly and offers "hands-on" marketing help to a selected women-owned business.
Mini grants: up to $2,000 given throughout the year.
Best of all, the application process is fairly simple — you only need to fill out one application to be considered for all of these different grants.
IFundWomen universal grant application database
IFundWomen is a funding platform for woman entrepreneurs that provides access to capital via crowdfunding and business grants. They offer a variety of grants, including business partnerships and crowdfunded grants. You can check for active grants and eligibility requirements.
Their universal grant application database is unique, which delivers grants opportunities directly to you. When you submit your application, you get added to their database. Then, when IFundWomen brokers a grant, they match the grant criteria to their database. If you match the program criteria, they notify you and invite you to apply. No more spending time on your application to find out you didn't read the fine print and are ineligible!
Tory Burch Foundation
American fashion label Tory Burch has a philanthropic arm called The Tory Burch Foundation that gives out grants for women entrepreneurs. There are two grant pathways: their fellowship program and a woman of color grant program.
Fellowship program: Fellows participate in a year-long program complete with virtual education programming, options to attend in-person events and a trip to New York for a five-day workshop. Recipients also receive a $5,000 grant for business education.
Women of color grant program: Fearless Fund, The Tory Burch Foundation and The Cru are partnering to give up to 150 small businesses $10,000- $20,000.
Besides these programs, The Tory Burch Foundation also partners with the Bank of America capital program to help provide more access to capital through affordable loans.
Cartier Women's Initiative
The Cartier Women's Initiative offers a women's fellowship program with grants ranging from $100,000 or $30,000 to 30 regional laureates and finalists each year. It also provides executive coaching, peer-learning sessions, collective workshops, networking opportunities and other educational resources to help develop and support business needs.
Additionally, the initiative also the Cartier Women's Initiative awards several thematic grants:
Science & technology pioneer award. The award amounts are the same as the regional awards — $100,000-$30,000.
Diversity, equity, and inclusion award. This award is not disclosed and is also open to men.
SoGal Black Founder Startup Grant
The SoGal Foundation's mission is to close the diversity gap in entrepreneurship and venture capital. Their Black Founder Startup grant supports black women (and those who self-identify as a Black woman or Black nonbinary entrepreneur) by providing multiple cash grants of $10,000 and $5,000.
Awardees will also get tactical help and advice for navigating fundraising environments, focusing on financing, as well as lifetime access to the SoGal Foundation and Ventures team.
Fearless Strivers grant contest
The Fearless Fund invests in women of color-led businesses and holds a contest specifically for black women-owned businesses. The Fearless Strivers Grant Contest will award eleven $10,000 grants to small businesses across the country along with digital tools and mentorship opportunities to help bolster business.
Women Founders Network (WFN)
The Women Founders Network (WFN) is a nonprofit organization that provides education on entrepreneurship and investing to women and girls. Their Fast Pitch competition offers mentoring, coaching and sponsorships as part of the overall program. Aside from the $40,000+ in cash grants available for distribution, there is a cash investment potential from investors who attend the event, so it pays to sharpen your pitch skills.
digitalundivided BREAKTHROUGH program
digitalundivided is a nonprofit focused on economic growth for Black and Latinx communities through women entrepreneurs. In partnering with JPMorgan Chase's Advancing Black Pathways, they launched the BREAKTHROUGH program. Upon completing the program, each company accepted to the program will receive a $5,000 grant to invest in their business.
This program is regionally based, accepting cohorts in different cities. Check their website and social pages for information about what city they're coming to next.
The BGV Pitch program
Got a business idea? Black Girl Ventures holds a hybrid pitch program where they coach entrepreneurs, host a pitch competition and connect founders to their network of professionals for additional support. Winners receive $10,000 (first place), $6,000 (second place), and $2,000 (third place) in addition to money raised from audience votes through Raisify.
The Eileen Fisher Women-owned Business Grant
Though temporarily suspended, the Eileen Fisher grants are eligible for nonprofits with a positive social and environmental impact on women. The program awards $200,000 annually, ranging from $10,000 to $40,000 to eligible nonprofit organizations registered with the IRS.
Although this grant does not require a business to be woman-owned, organizations without executive leaders who identify as female are not eligible to apply.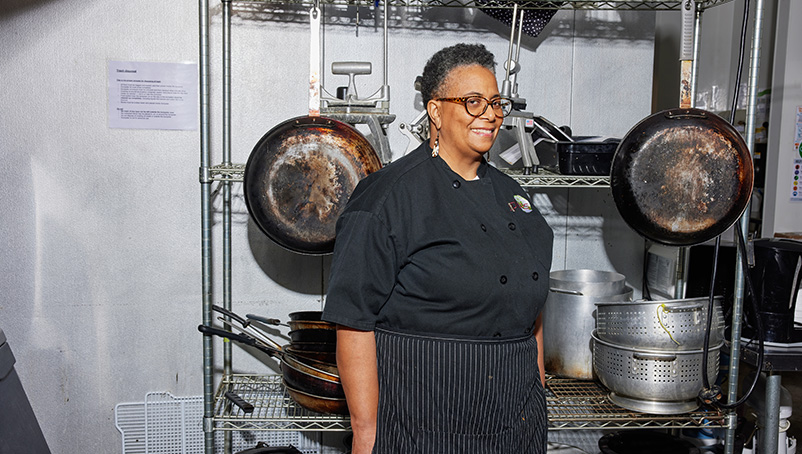 Additional grants and resources
While these grants are not exclusive to women, they may be useful to small business owners.
The Halstead Grant
The Halstead Grant is only for those in the jewelry industry — both women and men.
Designed to help jewelry entrepreneurs kick-start their careers, the winner gets $7,500 in grant money, plus $1,000 for Halstead jewelry supplies. It's available for early-stage businesses that have been open for three to five years.
National Association for the Self-Employed Growth Grants
The National Association for the Self-Employed (NASE) awards Growth Grants to members of their organization. It's open to both women and men small business owners. Awardees will receive $4,000, which can be used for marketing, advertising, hiring employees, expanding facilities and other specific business needs.
FedEx Small Business Grant Contest
Global shipping company FedEx has a small business grant program. It awards ten U.S-based businesses with grants up to $50,000 and up to $4,000 in FedEx Office print and business services. Three businesses receive the grand prize of $50,000, and seven first-place winners get $20,000 for a prize pool totaling over $300,000.
Additionally, FedEx offers additional $10,000 grants and FedEx credits to the ten winners in the following categories: young entrepreneur, sustainability-focused, healthcare, veteran-owned and minority-owned.
FedEx will select the Top 100 finalists out of the thousands of applicants. Winners are decided by both public vote and FedEx judging. All Top 100 participants will also receive prizes, including partner consultations, access to a Small Business National Conference, educational resources and mentor matching with SCORE.
How can I get business grants for women?
You can take steps to boost your chances of success when you apply for business grants for women.
Read the application requirements carefully. Make sure you choose a grant that really fits your business, so you don't waste time applying for a grant you are unlikely to receive.

Don't skip any documents that the application asks you for, and don't be late for the application deadline.

Prepare a clear business plan. Describe what your business does and exactly how the grant will help. Be as detailed as you can.

Bring in outside experts, like an accountant or a business advisor. It looks good to have an expert on your team.

Check that your business has all the necessary licenses. Make sure you have valid business insurance. It shows that you are responsible and reliable.
How NEXT Insurance helps small businesses
NEXT Insurance is 100% dedicated to helping small businesses thrive. We offer customized business insurance designed to protect you from the risks you face every day.
It takes about 10 minutes to apply online, purchase coverage, and secure your certificate of insurance.
Our licensed, U.S.-based insurance advisors are standing by to help if you have insurance questions.
Start an instant quote today to review coverage for your business.