Starting a business can be the most exciting thing you ever do, especially if you have a great idea you want to share with the world. However, you may need a lot of money to help get you started, as well as possibly an office space and supplies to get you going. We certainly hope that will be followed by growing operating expenses like equipment and employees. You also can't forget about general liability insurance and ideally a salary for yourself to make sure all of your bases are covered.
With so many costs to think about, many entrepreneurs are sometimes left wondering how to start a business with no capital, as well as how to get money to start a business. However, when it comes to small business financing, there are a number of options for entrepreneurs to explore. Depending on your business plan and preferences, here are four methods for how to get money for a small business.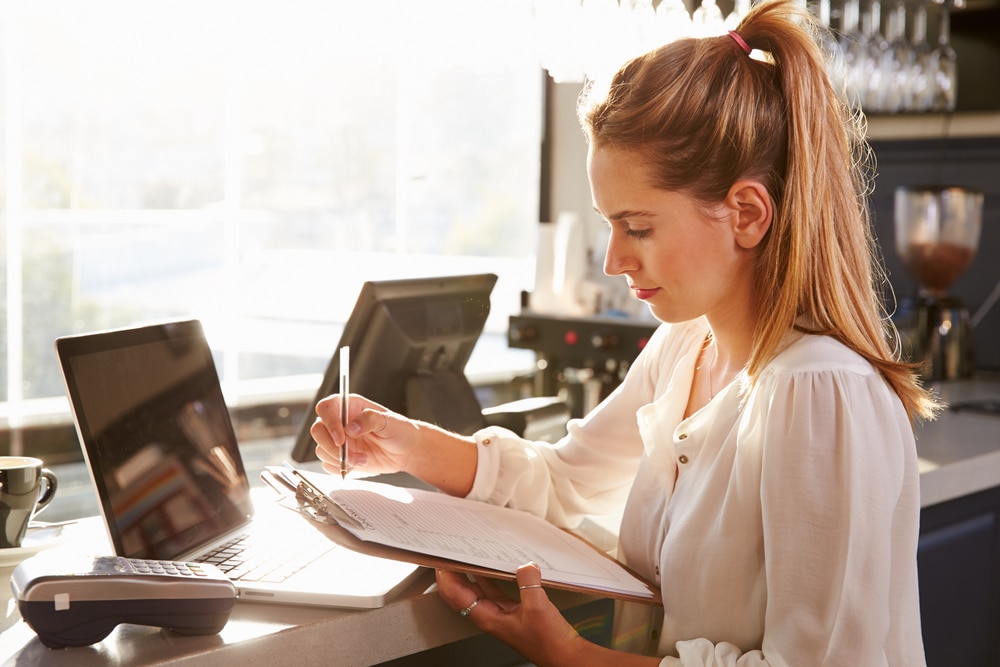 1) Small Business Loans
Getting a small business loan is a common way to finance a new business or grow your current business. Receiving a loan from a bank or credit union can give you the large sum of money you need to get your business off the ground. Of course, that means making regular payments with interest. However, if you keep up with the payments, it can help your credit score and improve your chances of getting approved for more loans in the future.
It's also important that you understand how to get a business loan because the process can be complicated. The lender will require a lot of information about your financial history and your business. There is also no guarantee you will get a loan if you have poor credit or lack collateral. Even if you do get the loan, paying it back is not always easy. Interest rates can fluctuate and become higher than you anticipated, which will force you to make higher payments each month. The SBA has lots of great information and can help you get money for a small business.
2) Investments
Investments are another common method of small business funding. Much like a loan, you will get the capital you need to get off the ground. The difference is that with investors you won't have to worry about making monthly payments. Investors also have a different screening process, so if your credit is bad, you may have better success approaching private investors. Your investors will also have an incentive in the business doing well and may be able to offer advice or guidance if you're inexperienced running your own business.
The downside of working with investors is that you give up partial ownership of your business. This can detract from your profits down the road. Also, when investors give you money, they often want a say in the business. After all, they become part owners. Sometimes, their vision for the business isn't the same as yours, which could lead to problems. Also, investors may be more concerned with getting a good return on their investment than they are what's best for the business long-term, and it can be hard to find investors for many small businesses.
3) Small Business Grants
Grants can be another option for how to get money for a business. Unlike loans or money from investors, business grants don't have to be paid back. You also don't have to worry about giving up ownership in your company. Being awarded a grant from a noteworthy organization can also help to improve the reputation and credibility of your business. It can be a good source of publicity that you can use in a marketing campaign.
However, business grants can be difficult to get. A lot of businesses apply for them, so the competition can be stiff. Most grants come with an application fee with no guarantee that investment will pay off. Even if you do receive a grant for business funding, the organization awarding you the grant will have some control over how you use it, which may or may not be what's best for your business.
4) Crowdfunding
Crowdfunding for small businesses is one of the newer methods entrepreneurs may consider in order to raise money. Crowdfunding for a business startup can sometimes happen more quickly than when applying for a loan or searching for investors. Setting up a crowdfunding site can also help to spread the word about your business. You can start building your customer base and even get feedback that can be valuable moving forward.
The downside of crowdfunding for a small business is that it can be time-consuming. Setting up a crowdfunding page and managing it can sometimes require a full-time employee, which will add to your costs. There is also no guarantee that your crowdfunding campaign will be a success. With some sites, you can't access the funds raised unless you reach your goal. This potentially makes small business crowdfunding a waste of time and money rather than a good method for how to fund a business.
Save Money to Grow Your Business
As you can see, there are a few viable options for how to get funding for a business. You should be advised to consider each one and decide if one or more make sense for your business. At the same, it's wise for entrepreneurs and small business owners to always be on the lookout for ways to save money.
For instance, buying used equipment that's perfectly serviceable instead of buying new equipment can be a good money saver. You can also look into borrowing or renting equipment or supplies whenever possible. Building a strong social media following can also be a cost-efficient way to market your company. Finally, you can minimize your insurance costs by finding an insurer who can offer a plan that's simple, affordable, and tailored to your needs.