Cash flow management for small business is critical and understanding cash flow is key to success. Business cash flow is basically the cash or cash equivalent that's coming into and going out of your small business. If you have positive small business cash flow, that means the amount of cash coming in from customers and clients is more than the amount going out for expenses. If your business cash flow problems show that the amount flowing out is more than the amount coming in, it means that you need to improve your business cash management. Not managing cash flow effectively is one of the main reasons
why small businesses fail
.
Common Cash Flow Problems in Small Business
Although your small business is unique, there are some cash flow management problems that are common to most small businesses, and that keep cropping up. Before moving to our suggestions for how you can fix your cash flow troubles, it's important to define the problems. The most common small business cash flow issues we see are:
Not keeping enough small business cash reserves. You should always have at least three to six months of working capital in place to prepare for unexpected demands on your cash flow, from a client who doesn't pay up to a sudden emergency that needs to be fixed immediately.
Not making a cash flow business plan. As the saying goes, if you fail to plan then you plan to fail. Your cash flow business plan should include the ways you'll deal with a gap between your outgoing and incoming cash flow.
Growing too fast. You really can be a victim of your own success. If you grow your business too fast you could find that your cash flow is tied up in up-front costs to meet customer demand that hasn't yet come through. Stick to slow, steady growth.
Not tracking your small business cash flow projection properly. It's vital to monitor your incoming and outgoing cash flows at least once a month, but possibly weekly or even every day. Once everything is entered onto a central document you can see your overall cash flow picture.
Getting your pricing wrong. If you charge too much, you'll scare off customers. But if you charge too little, not only will your payments be lower, but customers won't value your products enough, so you'll have less business overall.
Effective Cash Flow Management Tips for Small Business
Here are our top nine ways to improve cash flow in a business: 1.
Make good use of accounting software
. You need to monitor your cash flow in order to manage it properly. Accounting software doesn't have to be expensive – you can use free open-source accounting software like Wave or GnuCash. 2.
Keep your cash working
. Make your cash work for you by opening an interest-bearing business account that serves as your central cash reservoir. But don't make the common mistake of locking it into a 30-day or 60-day CD bond. Keep it in an immediate-access account. 3.
Get paid on time
. One of the best ways to improve cash flow small business management is to train your customers to pay on time. Online invoicing software like Due or Invoice Ninja sends automatic payment reminders. Including one-click payment options makes it easy for customers to pay you. And this might sound obvious, but send your invoices on time. The sooner you invoice your customers, the sooner they'll pay. 4.
Make your payments as late as possible
. The later you send payment the longer your cash is available and earning interest. With digital banking you can set up a direct debit to pay recurring expenses on the final day they are due, so that you don't risk paying late fees. 5.
Spread out your expenses.
Having to make all of your payments on the same day might be easy to remember but it's terrible for cash management for small business. Use digital banking to set up automatic payments and make the most of accounting software like Xero to track cash flow across each month. You can also look into monthly payment options for products like
small business liability insurance
. We offer that option because we know small businesses need it; the vast majority of our customers choose to pay monthly, instead of in a lump sum.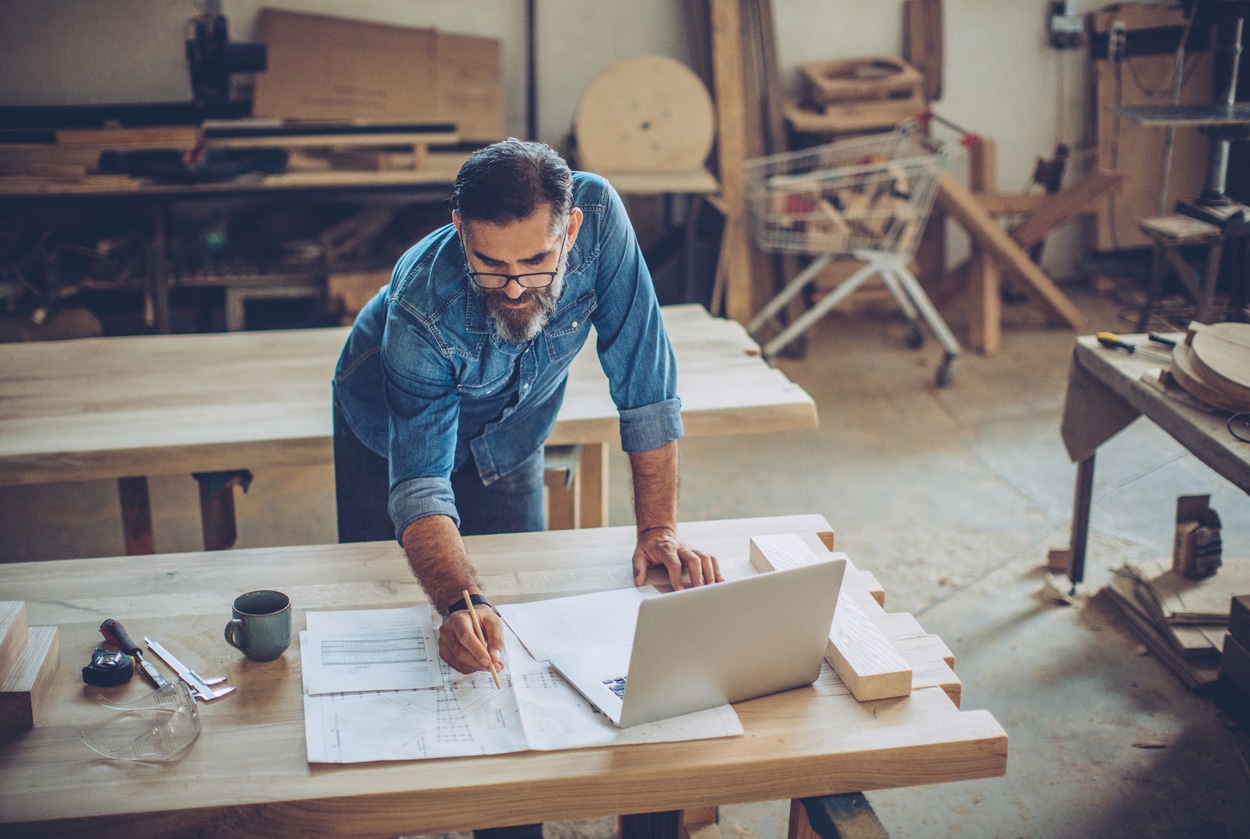 6.
Be smart with your payroll
. Software like Gusto and Square Payroll are an important part of your business cash flow management. Open a payroll account and transfer the funds just before paying salaries so that your cash stays in your main interest-earning account for as long as possible. Pay your employees by direct debit to save money and time on writing checks. One of the best cash flow tips for small business is to run payroll on a bi-monthly cycle instead of bi-weekly. A bi-monthly cycle means you have 24 pay cycles each year instead of 26, saving you the admin costs of two extra pay cycles. 7.
Reduce your cash outflow. 
Fix expensive capital equipment instead of replacing it. Money spent on maintenance will save you money on early replacement costs. Look for used or reconditioned equipment in good condition. Put off upgrading your products until you absolutely have to. Choose high-quality open-source business software, which is usually free or just asks for a small donation, instead of similar but expensive options. Look into bartering your products for supplies. It might sound old-fashioned but it's alive and well in the 21st century for suppliers who are also customers. 8.
Manage your inventory better
. Take advantage of smart tools for inventory management to keep your inventory as low as possible. Your inventory ties up cash in tangible objects so turn it over frequently to keep cash flowing. 9.
Always have a backup plan
. At some point, you'll need emergency cash for your business. Prepare cash flow solutions for small businesses by staying on top of your business credit score so that you'll be able to get good terms on a business loan, even if it's one you take at the last minute. Using a business credit card will boost your business credit standing and give you a source of emergency funding.
Final Thoughts
Managing your cash flow in the best way possible is critical to ensuring that you are able to focus on your business, rather than its accounting. Take small steps to make sure your business is ready for unexpected ups and downs that can be difficult to estimate. By preparing for what may be hard to imagine, you'll be confident that whatever comes your way, you have the skills and the cash on hand to handle it and get back to business.