Understanding cash flow and, subsequently, cash flow management is fundamental to your businesses' success. Like in your personal life, not managing your business finances well can spell disaster.
According to nonprofit SCORE, cash flow is the #1 reason small businesses fail. They cite 82% of businesses failing because of cash flow problems, but what is it?
Simply, business cash flow is the cash or cash equivalent that's coming in and going out of your small business.
This guide helps you get started with cash flow management by discussing terminology, common problems and offers management tips.
Understanding common cash flow terms
Types of cash flow
Why is managing cash flow important?
Common cash flow problems in small business
Effective cash flow management tips for small businesses
Understanding common cash flow terms
Before we jump in, it's good to review some basic terminology. Here's a brief overview of terms often used in cash flow management.
Accounts payable. The money a business owner owes to vendors and service providers
Accounts receivable. The money customers owe you as a result of delivering goods or services
Assets. A resource you own or control that can be used to produce positive economic value (e.g., cash, office equipment, property, inventory etc.)
Break-even point. The point where your total cost and total revenue are equal, meaning there is no loss or gain for your business
Burn rate. A measurement of negative cash flow. This is the rate at which your business uses up (or "burns") its venture capital before it becomes profitable
Cash flow analysis. An examination of a company's cash inflows and outflows to determine the amount of money available to run the business
Cash flow statement. A financial document that summarizes the amount of cash entering and leaving a company during a given period
Free cash flow. The money you have leftover after paying your operating expenses and obligations
Liabilities. The debts your company has. (e.g., bank loans, mortgages, unpaid bills etc.)
Liquidity. The measurement of ease in which you can sell an asset for cash. A liquid asset can easily be converted into cash quickly without losing value
Negative cash flow. When the business is spending more money than generating it
Positive cash flow. When the business is generating more money than spending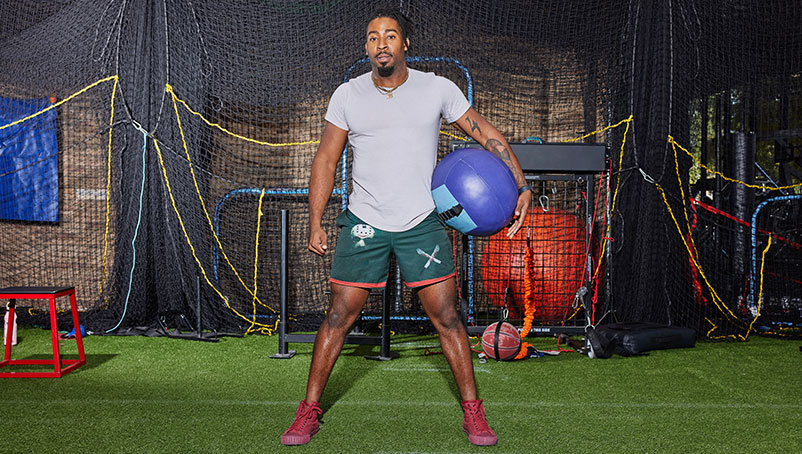 Types of cash flow
In the broadest sense. cash flow is money coming and going out, but they're bucketed in different ways. When you read a company's cash flow statement, you'll typically see these types of cash flow.
Operating activities
Operating cash flow is the day-to-day money your business generates and spends. It's the cash you generate from selling your products and services and your regular expenses such as your costs for supplies, employee payroll, commercial lease or insurance.
Calculating your operating activities is important because it helps you gauge your profitability. It's an overall indicator of your company's financial health and performance.
Investing activities
This is the money spent and generated on your business investments. (The fancy term is "capital assets.") They could be the purchase of longer-term assets such as property or equipment or if you buy stocks and bonds. It also covers acquisitions or the sale of a business.
Depending on your industry, you may have a lot or very little/none of this cash flow.
Financing activities
Financing cash flow is the money that moves between a business owner, investors and creditors. These activities include any debt, equity, dividends and any other financing.
Depending on your business structure, you might not have this type of cash flow. However, this type of cash flow is important because it's another indicator of financial performance, even if your operating expenses are not positive.
For example, positive cash flow may indicate that more money is coming into the business, which increases assets. Or that the business isn't earning enough and the owner needs to borrow more. Negative cash flow may indicate that you're repaying debt, which lenders and financial institutions may like to see.
Why is managing cash flow important?
When it comes down to the basics, cash is the lifeblood of your business and your key to success. Without generating enough cash to pay your expenses, you won't be in business for long.
But it's not all about profitability — profitability vs. cash flow are different things. Running a business successfully can hinge on finding the right balance between earning and spending.
For instance, while having lots of cash on hand is nice, you could be missing out on investment opportunities that generate more earnings.
Conversely, if you never seem to have enough money, you might struggle to pay bills and gain momentum. Consistent shortfalls can spiral out of control and quickly put you out of business.
That's why cash flow management is crucial — it helps you meet both short-term and long-term needs.
Common cash flow problems in small business
Although your small business is unique, some common cash flow problems keep cropping up. They include:
Not keeping enough cash reserves. A common rule of thumb is to always have at least three to six months of working capital in place as a buffer.
Not making a cash flow business plan. Your cash flow business plan should include the ways you'll deal with a gap between your outgoing and incoming cash flow.
Growing too fast. If your business grows too fast, you could find your cash flow is tied up in up-front costs to meet customer demand that hasn't yet come through.
Not tracking your cash flow projection properly. It's vital to monitor your incoming and outgoing cash flows at least once a month, but possibly weekly or even every day.
Getting your pricing wrong. If you charge too much, you'll scare off customers. But if you charge too little, you'll not only earn less, but customers may not value your products enough.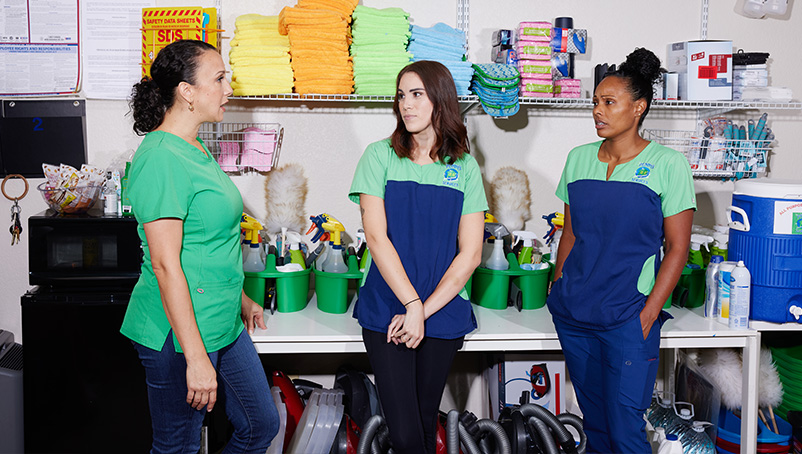 Effective cash flow management tips for small businesses
Whether you're a new small business owner or a seasoned pro, you can brush up on your cash flow management practices with these tips.
1. Make good use of accounting software
Many of today's accounting software, such as Quickbooks, have powerful yet intuitive user interfaces, so you don't need to be an accountant to use it. Software can track all your accounts, transactions, balances, generate invoices and streamline taxes.
Also, accounting software doesn't have to be expensive. For example, you can use free, open-source accounting software like Wave or GnuCash.
2. Keep your cash working
Make your cash work for you by opening an interest-bearing business bank account that serves as your central cash reservoir.
But don't make the common mistake of locking it into a 30-day or 60-day CD bond. Keep it in an immediate-access account in case of a cash flow forecasting miscalculation or unexpected event.
3. Get paid on time
One of the best ways to improve your business's cash flow is to train your customers to pay on time. Online invoicing software like Due or Invoice Ninja sends automatic payment reminders. Also, including one-click payment options makes it easy for customers to pay you.
Also, don't forget to invoice promptly. You can set up most invoicing software to generate and automatically send an invoice to customers.
4. Make your payments as late as possible
The later you send payment, the longer your cash is available and earning interest. With digital banking, you can set up a direct debit to pay recurring expenses on the final day they are due, but before you get hit with a late fee.
On the other hand, you might negotiate early payment discounts with suppliers if you find yourself with a positive cash flow.
5. Spread out your expenses
Making all of your payments on the same day might be easy to remember, but it's terrible for cash management.
Use digital banking to set up automatic payments and use accounting software to track cash flow across each month.
Check for monthly payment options for fixed costs like general liability insurance. For instance, we offer this option because we know small businesses need it; most of our customers choose to pay monthly instead of in a lump sum.
6. Be smart with your payroll
Software like Gusto and Square Payroll is important in your business financial management. When you have a payroll account, transfer the funds just before paying salaries so that your cash stays in your main interest-earning account for as long as possible.
It's also better to pay your employees by direct debit to save money and time on writing checks.
Figure out what payroll cycle structure works better for you. A bi-monthly cycle (paying twice a month roughly 15 days apart) means you have 24 pay cycles each year instead of 26, saving you the costs of two extra pay cycles. However, a bi-weekly cycle (usually the same day every other week) allows you to pay smaller paychecks each pay period.
7. Reduce your cash outflow
Every dollar helps, so look for ways to reduce your expenses. For instance:
Fix expensive capital equipment instead of replacing it
Conduct regular maintenance to save you money on replacement costs
Look for used or reconditioned equipment in good condition
Put off upgrading your products until you have to
Choose high-quality open-source business software, which is usually free or asks for a small donation
Build relationships with vendors and discuss buying options, payment terms or discounts
Look into bartering your products for supplies, which may seem old-fashioned but is still used for suppliers who are also customers
8. Manage your inventory better
Take advantage of smart tools and apps for inventory management to only have what your business needs to operate smoothly. Your inventory ties up cash in tangible objects, so turn it over frequently to keep cash flowing.
For instance, track your inventory levels in real time either manually or through a point-of-sale system. You can often set up reorder alerts to notify you when something is running low. Even better, some tools can base your inventory and ordering on sales amounts and frequency to help you make smarter purchasing decisions.
9. Always have a backup plan
At some point, you'll need emergency cash for your business. Preparing for unexpected expenses is essential. Besides building up a cash reserve, you'll also want to keep accurate bookkeeping records, so you know your liquid assets and what costs you can shift.
Stay on top of your business credit score so you can get good terms on a business loan or line of credit, even if it's taken at the last minute. Using a business credit card will boost your business credit standing and give you a source of emergency funding.
Finally, purchasing business insurance helps protect your business from accidents or mistakes resulting in financial losses. With insurance covering some costs such as medical expenses, property damage, legal fees and more, you won't have to pay out of pocket yourself.
How NEXT helps small businesses thrive
Managing your cash flow is critical to ensuring you can focus on your business rather than its accounting. Take small steps to make sure your business is ready for unexpected ups and downs that can be difficult to estimate.
NEXT Insurance also helps entrepreneurs prepare for the unexpected. We combine the best of insurance agents and brokers and use technology to give our customers affordable, tailored policies.
You can apply for insurance online, get a quote, see policy options and purchase coverage — all in less than 10 minutes. We're 100% online, so you can always access and management account, even if you need a certificate of insurance at 5:00 a.m on a Sunday.
If you have questions, our licensed, U.S.-based insurance professionals are available to help you.