Starting an HVAC business is no easy task.
You can have the skill, enthusiasm and credentials, but without customers, you won't go anywhere. So, how do people find out about your company? The key to your success is advertising.
There are lots of promotional tools you can use to bring in new clients, and an HVAC marketing plan that focuses on advertising is one of them. HVAC marketing strategies can not only give you short-term growth but help you build a viable enterprise for the future. While it's easy to get caught up in the rush of a new advertising campaign, it's also important to remember the practical concerns of running and promoting a business.
Here's what you need to know:
HVAC Offline Advertising
Even in the digital age, your business can get a lot out of offline advertising.
Of course, lots of people are looking down at their phones, but you can still target customers with HVAC advertising in situations where phones aren't handy. In fact, 7 out of 10 drivers make shopping decisions while behind the wheel. That means they notice those billboards, signs, and even leaflets you may drop on their doorstep or on the windshield.
That also includes things like car wraps that you place on your service vehicle or flyers you post around the neighborhood. There are many ways to get your business name and logo in front of people. You may even want to consider...
Getting a listing in your local chamber of commerce site
Drop pamphlets off around other businesses in your community
Post HVAC marketing ideas on local bulletin boards
Online Marketing for HVAC
It's true your potential customers are aware of signage in their neighborhood, but many will look online for an HVAC professional. These are individuals who are probably ready to book an appointment, so they are highly coveted by your business—and the competition.
But even in this circumstance, your location matters. Online, you want to show up in local search results. That's the selection of local businesses that Google returns in response to a search query. Those results aren't by accident. You can get there by claiming your Google My Business page. Make sure it's up to date with your address and contact information.
Of course, online marketing doesn't stop there. There are a number of ways to maximize your online presence to build your business. Your HVAC marketing ideas might include:
Paid ads on social media
Pay-per-click ads on search engines
SEO-optimized website for organic search results
Regular posts on social media
Blog posts on HVAC topics to bring traffic to your website
Once you get people to your website, you want them to like what they see. Consider a brief biography of your background as an HVAC professional. Have a page dedicated to client testimonials.
Above all, make conversion a simple matter. Conversion means people actually do something when they get to your website. They can pick up the phone to call or send you an email to book an appointment. In order to maximize conversion, put your phone number and email address in a prominent spot on your home page so visitors can access it quickly.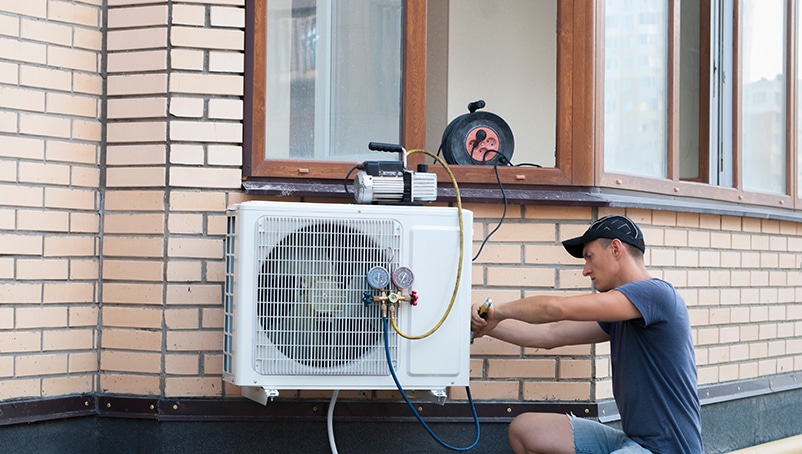 Partnerships with Other Industry Professionals
Many small businesses do well by lifting each other up.
This means that you should develop relationships with related businesses that complement your own. Doing so will help get your name out in the community and increases your network of colleagues. More specifically, you can take steps that help your partner get more customers—and help you as well. Some options might include:
Refer each other to your existing clientele
Offer discounts on each other's services
Run a joint ad in a local newspaper
Swap reviews and referrals links on your websites
Co-sponsor local community events
So, what kind of professionals are best for your HVAC marketing plan? It's best to reach out to services that serve as a natural add-on to what you do. Reach out to building contractors, painters, landscapers, electricians, and other building professionals to find the right referral fit.
However, while those might seem obvious, you know your business better than anyone. Perhaps you can think of a creative way to form a partnership with another small business owner you know well—whether it be through joint HVAC marketing strategies or creative HVAC marketing ideas to include multiple services and discounts.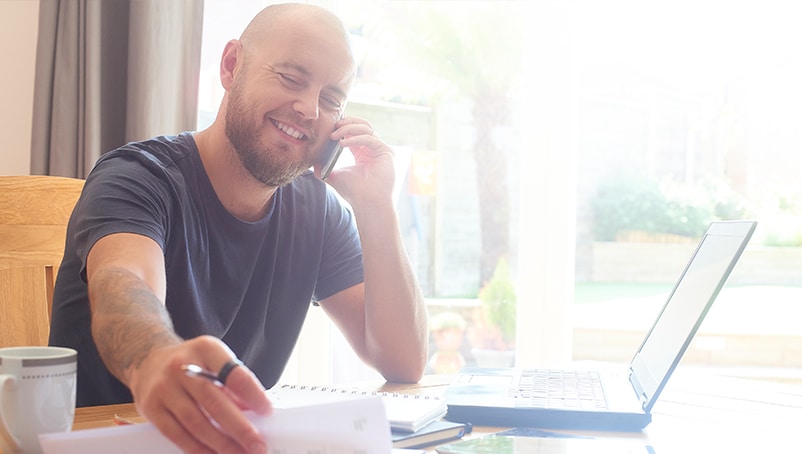 Word-of-Mouth
One of the best ways to get a leg up on the competition is to develop a strong reputation.
You can get more word-of-mouth referrals and positive online reviews by giving each client a great experience. This may be one of the most effective HVAC advertising strategies: doing a good job. Stay aware of the customers' needs, and do your best to meet and exceed their expectations every time.
You can make a dedication to quality a central pillar of your business, but it only becomes a promotional strategy if others know how great you are. Encourage clients to leave comments on your Google listing. You can also welcome them to leave comments on sites like Yelp and other business review pages that people search through.
Also, don't forget to ask them to tell their neighbors that you're available for bookings whenever they need HVAC services.
Your Advertising Worked—Now Focus on Growing Your Business
One thing many small business owners may overlook is how to handle the sudden growth of their business.
In the beginning, it's all about the drive to gain new customers, but when things get busy, more and more issues can come up.
While you are coming up with your advertising ideas, it doesn't hurt to look ahead and understand how your small business growth can change things. You may need to hire new staff or focus your services only on select clientele. In any case, consider business insurance to guard against the unexpected, and HVAC insurance to get the industry-specific coverage you need. 
Starting a new business is exciting, but there's work to be done. By getting your name out you can develop a solid base of customers that will help you grow into a successful company, for the long term.