With nearly 650,000 people in the construction industry and new handyman salaries hovering around $35,000, you need to think about how you can set your business apart from the competition in order to succeed. In particular, if you're just starting out as a handyman, it will be important for you to figure out how to set yourself apart to build a successful handyman business. Options could include charging more per hour, or increasing the services you offer. Raising your prices can be hard, especially right when you're starting out, so it makes sense to focus on offering more services for customers.
If you're in a position where you're interested in adding to your service offerings to grow your revenue, here are three great home improvement business ideas for a creative handyman. You can add these to your portfolio of services to give it additional depth, bring in new customers and generally expand your offerings.
Just Follow the Instructions
Want an easy way to boost your bottom line? How about a side gig that doesn't require expensive tools, comes with instruction manuals, and can be done without a professional workshop?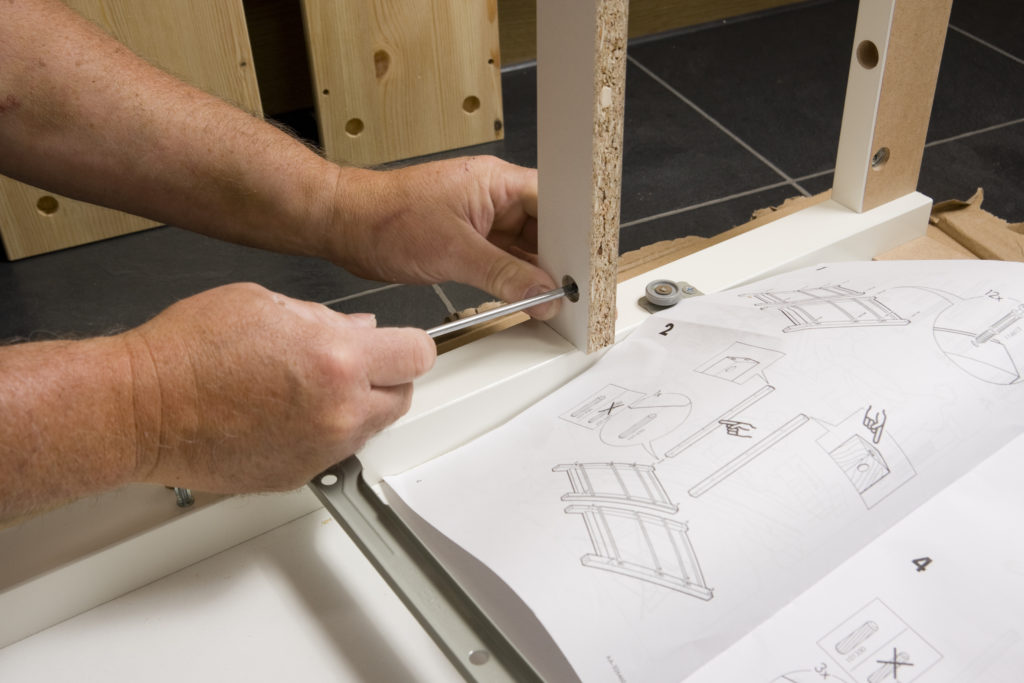 If you live near apartment buildings or colleges, consider offering furniture delivery and/or assembly for a flat rate, or per piece assembled. It's no secret that people hate building furniture with names that they can barely pronounce, so why not help them take the stink out of their most recent trip to a discount furniture store? Using social media sites like Craigslist and Facebook, you can build a steady stream of people looking for help moving and assembling furniture. As you get more familiar with the furniture kits, you'll get faster and that will help increase your profitability, without requiring more time from you.
You can even approach the landlords and property managers of the apartments you're visiting and offer your services for whenever they turn over apartments and need them overhauled before leasing them again. Of course, as with all of these ideas, you want to be sure you have a handyman general liability insurance policy in place so that you can show anyone who might hire you that you are running a serious business and that working with you doesn't carry unnecessary risk.
'Tis the Season
Not quite at the level where you want to try lifting or assembling an entire closet by yourself? That's ok! The holidays come around every year and they bring with them loads of people who are begrudgingly climbing ladders to hang lights, assemble decorations, and do the tasks we hate to make the memories we love. If you're not afraid of heights, consider advertising your services mounting holiday lights and assembling other decorations. For an added benefit, consider making a donation to an appropriate local charity and advertise a discounted rate when customers book and mention the charity at the same time. Customers will love the chance to make great holiday memories while helping out a worthy cause such as a local homeless shelter or food bank.
You can even take that seasonality a step further, and advertise your services to local colleges, at times of year that students are moving into or out of local apartments or dorms, such as August and May.
Tap Your Artistic Side
If you enjoy the creative side of your profession, you can use it as a platform to show customers that you've got special skills; the fact that those skills demand a higher rate is a bonus for you!
We've seen electricians and plumbers turn inexpensive building materials into expensive, well-designed lighting solutions that customers are happy to shell out big bucks to bring into their homes. Whether you're building Edison bulb lights, custom coffee tables that feature industrial or automotive parts, or are testing the limits of custom masonry by building a breathtaking fireplace, customers are often willing to pay a premium if it means having a unique conversation piece. The options are nearly endless for what you can do: perhaps take an old dresser and refinish it into something hip and new, or build an entertainment unit to hold your customer's new television, along with their collection of fine scotch?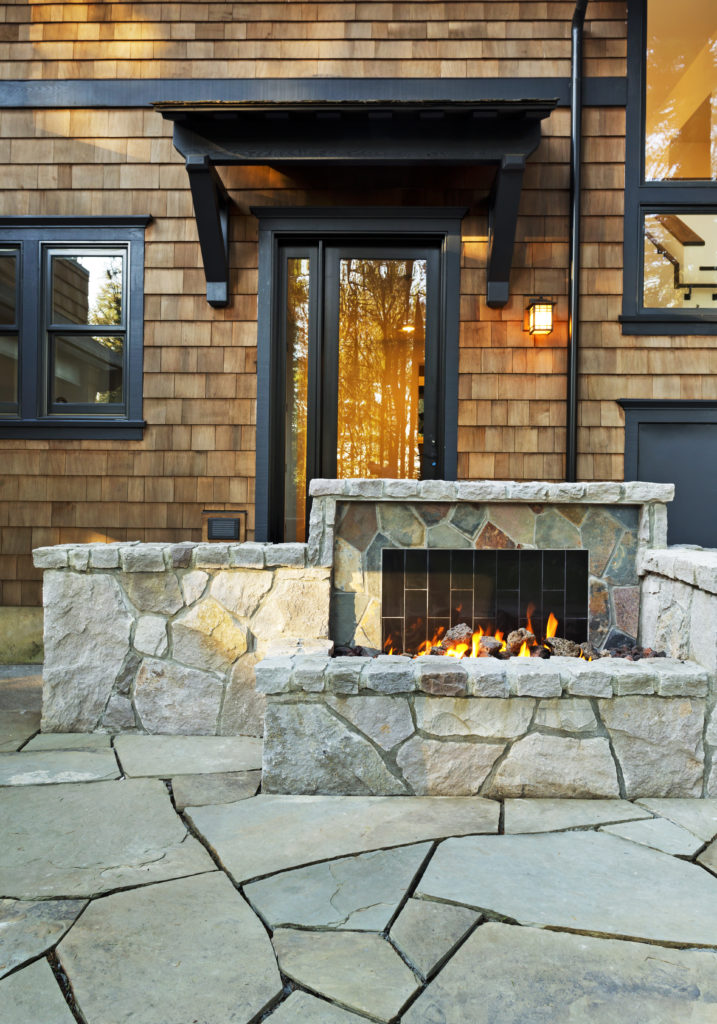 Exploring your artistic side means that you're accepting your role as a craftsman. As an artisan, you can elevate your clients' spaces and they will talk about your work with their friends. Excited customers are an outstanding way to find new and excited customers for your business without spending a cent on marketing.
Whether you're a master who is ready to take your professional world by storm and show your artistic side or are just starting to build a successful handyman business and are looking for a fast way to add some dollars to your bottom line, there are great opportunities out there for small business owners who are interested in getting work done and delivering world class customer service.