These days, just about every small business has insurance. And yours should be no exception. Besides protecting you from being sued, general liability insurance is often crucial to landing a job or growing your business, as many potential employers or projects will ask for a certificate of liability insurance form before accepting your services. Even gyms and yoga studios are starting to request them. What is an Additional Insured? We're glad you asked.
While a certificate of insurance (COI) is crucial for showing that your business is insured, it isn't always enough to land you a job. In fact, many places of work will ask for what is called an Additional Insured. If you're confused about exactly what is an Additional Insured and what that means, you've come to the right place. We've got the answers you need! You can also check out our past articles on insurance terms; we've discussed premiums, deductibles, and more.
What is an Additional Insured, a Policy Holder and Certificate Holder?
Basically an additional insured is an individual or organization that is insured under the business insurance policy that you have purchased. In other words, the relationship looks like this:
Policy Holder:
You're the person, group, or company in whose name an insurance policy is held. This is different than Named Insured, which is the company (or person) the policy is purchased to cover.
So that makes you the policy holder, as you're the one with the actual insurance policy.
Additional Insured:
Any person or company that you add to your policy is referred to as an Additional Insured. They are named on your certificate, and only have a certificate if you send them either a physical or electronic copy of the certificate.
Certificate Holder:
A certificate holder is anyone who is listed on the certificate by their name and address, and is not connected to who is physically holding a piece of printed paper. A certificate holder will often request a proof of your insurance with them listed, sometimes called a Certificate of Insurance. If you're a Next Insurance customer, you can send your Live Certificate of insurance easily online through our customer portal.
Keep in mind that when two parties are doing business, it is usually the smaller party that has to have proof of insurance. If a small business wants to do business with a larger company, the larger company will often require the smaller company to have insurance, in order to seal the deal between the two. That way, the larger party knows that they won't be responsible if something unanticipated happens.
What Does Additional Insured Cover?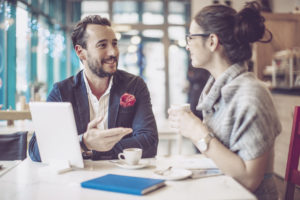 Additional insurance is an extension of your liability policy. When you add someone to this policy, you are giving them Additional Insured status, and this means that your operations at that location are covered. The Additional Insured can turn to your insurance policy in case they are sued for your actions, and are covered according to your policy. If you're a personal trainer, for instance, your operations at any gym you've listed as an Additional Insured would be covered under your policy.
Similarly, if you're a contractor going into a worksite you'll likely want to add the place of work as an Additional Insured. Many jobs – especially those won through tenders or with large companies, both public and private – will absolutely require being added as Additional Insured as part of the bid.
Again, your insurance covers legal claims that may arise from your work or presence at the place listed as an Additional Insured. Listing a place as Additional Insured does not change your coverage; it simply states explicitly that work at a given site is covered.
How Do I Add an Additional Insured?
Any liability insurance policy will offer you the option to add an Additional Insured. In fact, you can usually add as many individuals or companies as you need or want. How easy this is, however, depends on your insurance company.
A Certificate with the Additional Insured added is generally either sent to you via the postal service or in some cases, sent to you via email as a PDF file, listing the place of employment as requested. It can then be printed or easily shared. Next Insurance customers have a free, instant choice, which enables customers to get access to their Live Certificate of insurance and add Additional Insured anytime--details below.
Almost every insurance policy offers the option to add an Additional Insured, but some companies make it harder to get, as insurance agents take their time. At other insurance companies it's costly, up to $50 per certificate, which can add up quickly for an active business.
Additional Insured with Next Insurance
Here at Next Insurance, we don't like fees, and we don't like making you wait. We know you're busy and that you need to get back to your business. We've worked hard to make this process instant and free, with your Live Certificate available online in real-time. You can email as many Certificates as you need, add as many Additional Insured as you need, and adding an Additional Insured/Certificate Holder is always free and online, 24/7.
And in the cut-throat business market, where quickly adding an Additional Insured to a policy can make all the difference in terms of getting a job, this is an advantage.
When Buying Insurance...
Remember to pay attention to a few fundamental factors when looking into purchasing your insurance policy, to make your life that much easier.
You should be looking for an insurance policy where:
The actual Certificate of insurance is free
Adding an Additional Insured is free
You don't need to rely on an agent, to catch them on the phone or memorize their work schedule to process your request
You don't have to wait to get the Additional Insured certificate in the mail or by fax – instant and online is key!
You don't want to be left hanging when your business is hanging on your insurance policy. Choose an insurance provider that partners with you, making it easy to show your certificate of liability insurance form and add more parties as Additional Insureds, as often and as quickly as you need. Now that you're no longer wondering what is an Additional Insured, you're free to go forward with your new knowledge. Good luck!