While small businesses are the lifeblood that keeps commerce alive in the U.S., the rise of massive big box stores such as Amazon or Walmart has made competing difficult for small businesses — a struggle exacerbated by the pandemic.
Luckily, a few marketing initiatives are in place to help level the playing field for small businesses. One of these initiatives is Small Business Saturday, which inspires customers to "shop small" for the holidays and year-round.
According to the National Retail Federation (NRF), 51 million shoppers participated in Small Business Saturday last year, with 71% indicating they were holiday shopping specifically to support local businesses.
If you own a small business — and it doesn't have to be a retail business — your participation in the celebration could generate a major chunk of your bottom line for the holiday season. Let's look at 22 Small Business Saturday ideas you can use to boost your business this year.
What is Small Business Saturday?
Small Business Saturday is a shopping holiday that started from an American Express campaign in 2010. The goal then is the same now: to help small businesses compete
with giant chains. The holiday is appropriately nestled between Black Friday and Cyber Monday.
This year, Small Business Saturday is on Saturday, November 26.
The right marketing ideas for Small Business Saturday promotion can help you bring in more customers.
Even though it doesn't have the same reputation as Black Friday, Small Business Saturday is worth preparing for. According to American Express, U.S. consumers spent over $23 billion on the big day in 2021.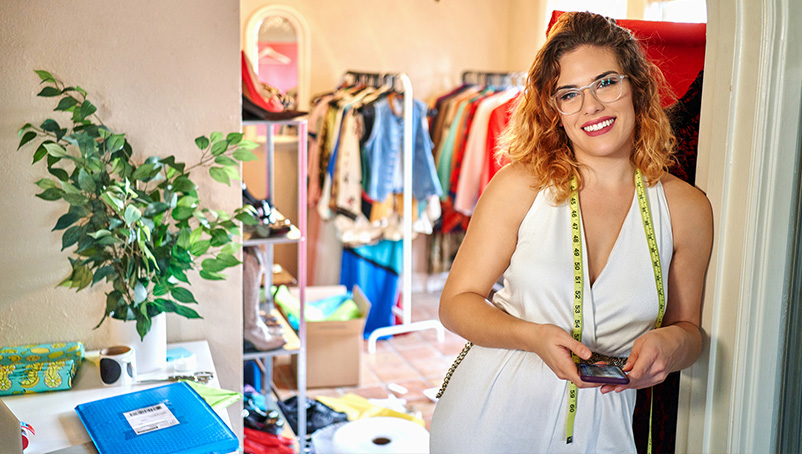 Online marketing ideas for Small Business Saturday
Digital marketing can leverage your business whether you have a brick-and-mortar store or operate entirely online.
1. Send email blasts
You can set yourself apart with email marketing, and it's an excellent choice for small businesses that want to make a big impact.
Email newsletters should start at least a week or two before Small Business Saturday. That way, customers are aware of the upcoming promotions or discount codes that may come with the event.
2. Segment your email list
Remember, you don't have to send the same email or offers to your entire email list. For instance, if you want to connect with customers you haven't seen in a while, you might reach out to them with a special offer to reactivate them as clients.
3. Be loud on social media
Social media business promotion can be effective for brand awareness. You can incorporate humor, promotions, sneak peeks, "behind the scenes" looks and product information into your status updates to engage customers.
4. Make use of hashtags
A hashtag is a keyword or phrase preceded by the hashtag (#) symbol. It's a way to group content around a topic, allowing brands to organize and connect with others through social media posts.
Small Business Saturday typically uses the hashtags: #SmallBizSaturday, #SmallBizSat, #SmallBusinessSaturday, and #ShopSmall, so add these to your posts to join the conversation.
5. Host a giveaway on social media
If you've built up a following or want to gain followers, you could host a giveaway. There are many ways to do this, depending on if you want to gain followers or expand your brand. For example:
Like to win: Entrants follow your account and like the post to get entered in the giveaway.
Tag a friend: Entrants need to comment on the post and tag one or more users to enter the contest. This helps introduce your brand to new people.
Repost and tag: Entrants retweet or repost your original post and tag your account to be eligible for the free gift.
Post your own picture and tag: Mostly used on Instagram, you ask entrants to post their own photo and tag your business to enter. It could be customers using your product or service, visiting your location etc.
Instead of having people tag your account, you can use a customized hashtag to link all entries together.
6. Partner with local media or an influencer
Spending on what kind of business you have, you might consider partnering with local media or an influencer. These partnerships may feature you in a roundup of local small businesses, which can bring exposure to your business.
7. Use Instagram or Facebook ads
If you own a small business, you probably already have a presence on social media. Facebook and Instagram ads can be powerful marketing tools to attract new customers.
You have control over how much you spend, so your costs could be as little or as much as your budget allows.
8. Update local listings
Many businesses are found through search engines, map apps and review sites. Make sure your business is listed in these spaces so you can get found. If you haven't listed your business, now's the time to do it.
Make sure your business appears on sites such as Google, Yelp and Facebook. Update any information and ensure your business's contact information is up to date and displayed.
You'll also want to make an effort to optimize your listings or include more information that enhances your business profiles. For example, you might add images of your storefront or interior, a menu or listing of your services, update any holiday operating hours etc. These details help build your business's credibility and give customers necessary information.
Note: If you accept American Express at your business, you can also get listed on their Shop Small map.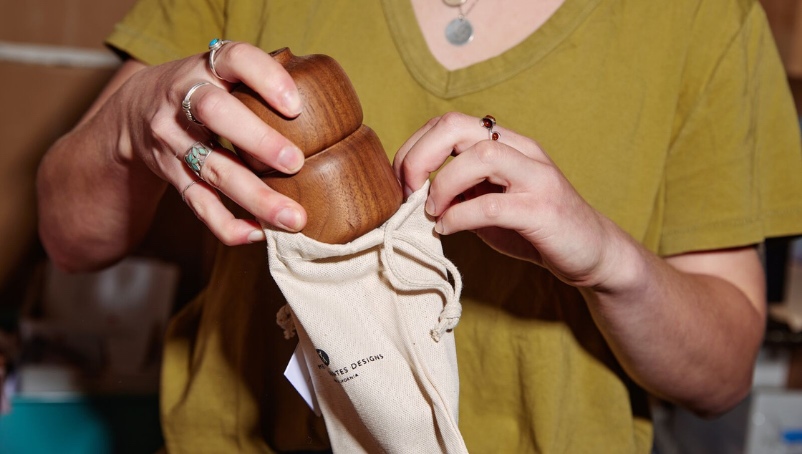 Non-digital Small Business Saturday ideas
You could benefit from these in-person marketing strategies if you primarily do business in a physical location.
9. Leverage your community
Another Small Business Saturday idea is connecting with your community by participating in local events. You might sponsor a little-league team or a 5k charity walk event. You could also donate goods, services or volunteer at charitable events.
Community events allow you to promote your business naturally in conversation or through signage. You can promote your support while helping patrons feel good about supporting your business.
10. Make it a party
Shoppers love to feel engaged and inspired. What better way to do that than with a party? You can pre-plan an event, like an in-store product sample demonstration or an interactive, hands-on activity.
You can also keep it simple by playing music outside your store, creating eye-catching signage or putting up balloons to attract foot traffic. The point is to make your store a fun atmosphere so customers naturally want to stop by.
11. Feed your customers
Have you ever spent all day helping a friend or family member move because they offered to buy you lunch? Or driven five miles out of your way to use a coupon for free coffee at a specific coffee shop?
People love free food and having nibbles for families out on the town is a fun Small Business Saturday idea. You can check with local restaurants about safe food protocols to get some ideas or even cross-promote your businesses.
12. Host or participate in a pop-up event
Pop-up events are temporary events that don't require a long-term commitment. Businesses might have a presence or "pop-up" at outdoor stands or kiosks, art galleries, restaurants, marketplaces, tradeshow booths and more.
Popping up could be as simple as setting up a table (think lemonade stand!) to more elaborate plans such as temporarily renting an empty storefront. The key is setting up where there's a lot of foot traffic to talk to people since you don't have the benefit of location recognition.
Bring your marketing materials, something to catch the attention of foot traffic and some inventory if you're selling products.
13. Have an open house
Open houses invite new customers to see your business and get to know you and your products or services without committing to buying anything. It's also a good way to get to know your neighbors. To get people to sign up for your email list, you can offer discounts, snacks and drinks or raffle off a prize.
14. Rent a billboard
Even though digital advertising dominates these days, don't discredit the influence that a billboard can have.
If you don't have the budget for a full-blown billboard, that's okay — you can get a similar smaller-scale effect by posting flyers around the neighborhood in community spaces, parks, local shops, libraries and supermarkets.
15. Place a newspaper ad
Newspapers are an excellent way to reach your local community. Spread the word by promoting your business in your local paper.
The weekend entertainment section is good for restaurants, bars, and cafes. Meanwhile, service providers usually have better luck focusing on classified ads.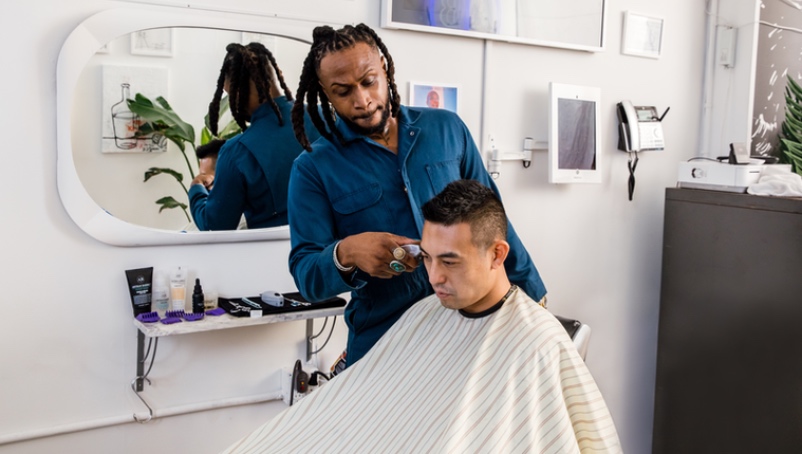 Small Business Saturday ideas for marketing and advertising
When it comes to promotion ideas, all types of businesses can rely on advertising to drum up business.
16. Utilize your best marketing tool: your current customer
The strongest form of marketing is positive word of mouth. Your loyal customers are the biggest and best marketing tool in your toolbox.
For affordable and easy small business marketing, reach out to former and current customers. Encourage them to pay your store another visit and refer their friends. If they're already fans of your business, perhaps a small incentive — a 10% off coupon? — can help them sell your business for you.
17. Use free or low-cost resources for marketing campaigns
Many resources are available to business owners for Small Business Saturday. For example, American Express offers a marketing assets hub complete with posters, custom social media posts and more for multiple industries. You can also find template resources for creating eye-catching marketing materials on Canva or Desygner.
18. Reach out to the press
Getting mentioned in the press might seem like a hefty task when, in reality, local reporters are constantly looking for new stories. Make their job easier by reaching out to them first.
You can ask them to list you as a participating business, do an interview or invite them to broadcast from your store. You can also register at sites like Help a Reporter Out (HARO) as a source or expert in your field.
19. Offer a special discount
Rather than offering a generic 20% off storewide discount, try to be strategic. For example, you might provide a deal for anyone who follows you on social media or signs up for your company newsletter.
20. Create an advance purchase discount
Are you a landscaper, tennis instructor, or do you offer similar services entering a slow season? You might create a special discount for advanced purchases available to redeem later. This helps ensure that your clients will call when the season turns warmer again.
21. Tie your marketing efforts to the season
While retail and food and beverage businesses are naturally top of mind this time of year, how do other business owners stand out? By educating customers and promoting timely products and services.
For instance, if you're a hair stylist, you can post hairstyle ideas for holiday parties. Or massage therapists might offer bundles for a post-shopping relaxation treatment. Financial planners can host a workshop on budgeting for the holidays, and mechanics might offer tips for weatherproofing vehicles.
22. Team up with other businesses
Teaming up with other companies is especially effective for increasing your exposure and fostering a community. Some businesses may naturally partner well together:
Tradespeople might join a local hardware store to offer a free service or discount.
Daycares could partner with retail businesses or fitness instructors to offer childcare services while parents shop or work out.
See if you can collaborate with other small business owners to get the word out and create hype around Small Business Saturday. After all, getting the word out about small businesses is in everyone's best interest.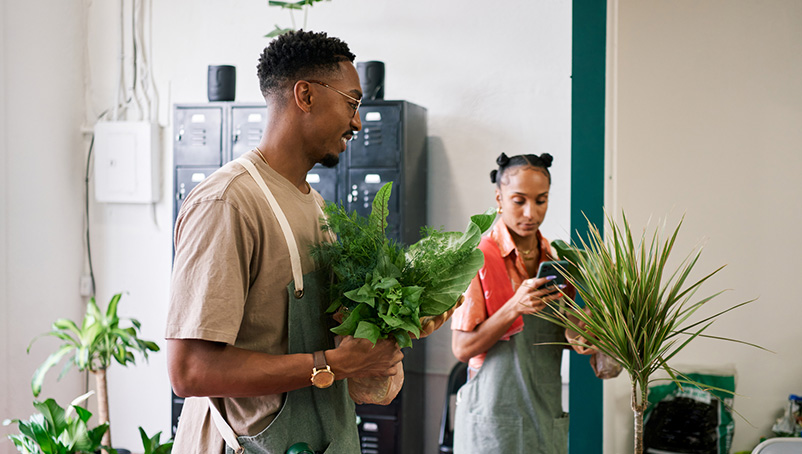 Want more small business marketing tips?
Get more occupation-specific marketing and promotion tips here. Find tips for:
NEXT Insurance protects your small business
Using digital marketing tactics like social media ads and email campaigns as well as traditional ones such as print advertising can help you get the most out of Small Business Saturday.
It isn't a magic wand for success, but the right strategies and resources can help boost your holiday sales during the event and into the future.
Get a quote today to learn more about how NEXT can help your small business succeed with business insurance coverage. It's online. It's fast. And it's tailored to your business.