Sometimes it feels like everyone's looking for a cleaner. But once you've gone into business for yourself, you may find yourself wondering where all those potential customers have gone, and how you can promote your cleaning business. It can be a challenge to figure out who needs someone to clean, and figure out how to find them, convince them that you can do the job, get them to trust you, and all the other steps that go into running your business.
The truth is, there is plenty of opportunity out there, with so many homes and businesses with owners willing to pay someone else to clean. The key is figuring out how to promote your cleaning business, and turn potential customers into paying clients.
Marketing for Cleaning Services
Setting up a cleaning business has a lot of advantages. For example, your startup fees are generally low, you don't have to rent an office space, and you don't have to take any special course, or get a license for house cleaning. That being said, there are certain challenges you are sure to face. One of the biggest ones is getting, and keeping, clients. The other, once you build your business, will be finding and retaining employees.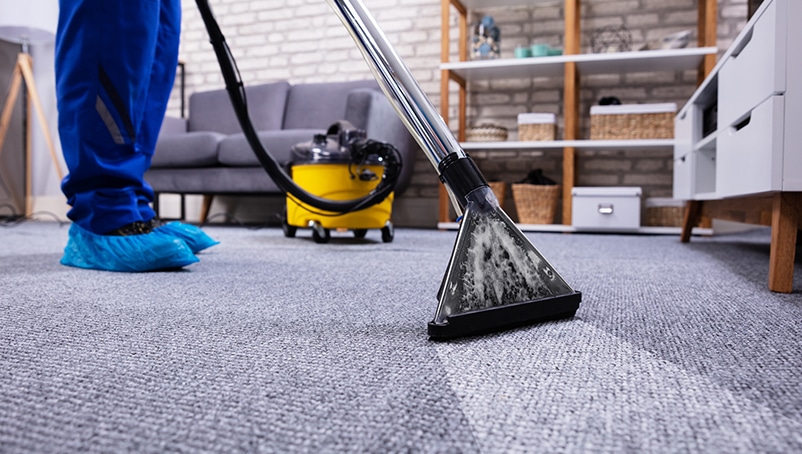 Best Way to Advertise a Cleaning Business
There is no one definitive answer when it comes to how to promote your cleaning business. You may be wondering why you need to bother figuring out how to advertise your cleaning business.
The simple answer is that even if your schedule is full at the moment, you should always be open to new business and opportunities. Customers come and go, and you want to be prepared. Plus, it's one of the only ways to get your business to grow. So how to market your cleaning business?
1. Distribute flyers
Many people are looking for cleaners. That's why flyers are particularly effective for your type of service. You can post them in the local supermarket, community center, or anywhere with a notice board.
You can also print up something to put in people's mailboxes, or if you have the budget, pay someone to distribute door to door. Just make sure to remember to include a description of your services, company name, price and contact details.
2. Spread your brand via social media
Social media (like Instagram, Facebook and Twitter) is a great place to reach people and promote your small business. You can use it to keep your current customers up-to-date, or as a tool for attracting new customers. To be effective, it's good to keep your messages short and relevant. Before and after pictures can have a significant impact when it comes to marketing for cleaning business so make sure to start your grow your portfolio.
3. Create a refer-a-friend program
Lots of business is likely to come your way through recommendations. To give customers an incentive to recommend you to their friends and family, consider creating a refer-a-friend program that rewards each successful referral. For example, you can offer them a 20% off your next cleaning voucher, or two hours free when they sign up three friends.
4. Use digital marketing
Digital marketing for cleaning business, with its ability to geo-target ads to specific customer profiles in exact regions can be an excellent tool for your business. As such, you may want to consider paid posts through services such as Facebook Ads, Yelp, or Google AdWords.
If you don't know how to do this effectively, it could be worth consulting with a digital advertising specialist, at least to get started. Also keep in mind, in order to use digital marketing, you will need to have a website, or at least a single landing page for customers to see when they click on your ad. You can easily create this yourself, or again, hire a freelancer for a quick gig.
5. Set yourself apart from the competition
Whichever strategies you use for how to market your cleaning business, you should always be emphasizing what are called your unique selling points (USPs). These are the type of things that set you apart from your competition.
For example, if you focus on eco-friendly cleaning with all natural products, that's a great differentiator. If you've positioned yourself as low-cost or a premium service, make sure to let people know. Similarly, you want to promote all your inherent advantages.
So if you have some form of general liability insurance or, even better, insurance for cleaners covering your business, make sure that's clearly stated on your website. Clients will be glad to know that if the unexpected does happen, you're insured. Jobber, a service management company, highlighted the fact that insurance helps to build trust and put people at ease in our recent featured article on their site.
Advertising for Cleaning Business: One Last Tip
At the end of the day, how to promote your cleaning business is a combination of what is most convenient for you, what feels comfortable to you, and what strategy proves most effective in attracting customers.
Whichever strategies you choose to follow remember to keep a few golden rules in mind: Since you are working in people's personal space you must show yourself to be honest, reliable, and efficient. In other words, the best way to advertise a cleaning business is to be the best cleaning business out there.