After many years in a particular industry, one typically becomes an expert. If you have put in the time to master a craft, starting a consultancy business may be a good move for you. The consulting market in the U.S. is an almost $70 billion industry, and one that continues to grow every year.
Continue reading to learn more about the steps to start a consulting business, including:
What consulting is and how it works
The difference between a consultant and a contractor
The different types of consulting
How to start a consulting business
Risks to avoid in a consulting business
How to protect your consulting business
What is consulting and how does it work?
Consulting at its most basic level means giving expert advice in a specific field. Anything that you have a passion for — and expert knowledge in — could become the basis of your consulting business.
The key to starting a successful consulting business is to find your niche. You have to figure out what specific problem you have the expert knowledge to solve. Popular consulting niches in recent years include technology, management, marketing and environmental.
Once you have your niche, you need to identify your target audience and market to them to get clients. When you land a client, they pay you for your time during which you help them with the area in which you specialize.
By sharing your expertise, you help people to get to the next step in their career or personal life, which often makes consulting a very rewarding field.
Consulting vs. contractor
The words "consultant" and "contractor" are sometimes used interchangeably, but they mean very different things.
Consulting focuses on assessing a situation and making recommendations for improvement. A contractor, on the other hand, is hired to provide a product or service.
For example, if you are a marketing consultant, you might initially be hired to assess a company's existing marketing plan and make suggestions on how to improve it. If the company then asks you to write the new marketing plan, that would be contractor work.
When looking into how to start a consultancy, make sure you are clear on whether you will also offer contractor services.
Types of consulting
Consulting firms can be loosely grouped into the following three main types.
Management consulting
This is the traditional consultancy in which established business-savvy professionals help large companies manage operational strategies, acquisitions and mergers. However, these services could also apply to small businesses and startups.
For this type of consulting, you will usually need a business degree, the right connections and an impressive resume. Once you establish your presence, the work can be lucrative, with the average new consultant making well over $100,000 per year with larger clients.
Corporate consulting
This is a tier below management consulting and this type of consulting encapsulates pretty much any B2B (business to business) services you can think of, from software implementation to marketing plans. The average salary for this role is $73,277. You will typically need at least 10 years of professional experience in your chosen niche to start a corporate consulting firm.
Independent consulting
Independent consulting is a catchall term that incorporates all consulting businesses that aren't management or corporate-centric. Some independent consultants sell their services to small businesses, while others target individuals. The average salary is about $54,000 but can vary widely from $15,500 to $197,000 depending on your location, experience and area of expertise.
Whether you are an expert in engineering, sales, small business growth or finding a work-life balance, you can become an independent consultant. The two vital elements are identifying a problem that a lot of people face, and having the expertise to teach them to fix it.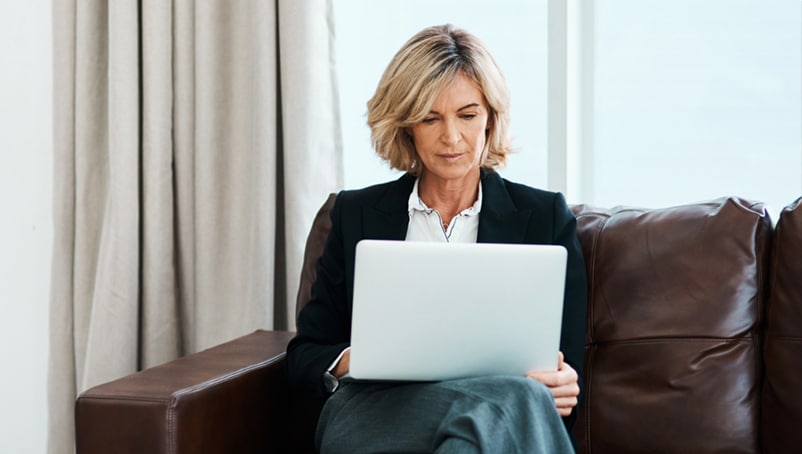 How to start your own consulting firm
Wondering how to start a consultancy? Here are the basics.
Do I need a license to be a consultant?
There is no specific professional licensure for consultants like there is for some professions such as general contractors or nurses. However, you will typically need a business license, and some states have certification requirements.
Check your state's small business requirements for details. In addition, you may need licensure or certification if you plan to offer consulting services in certain fields, such as real estate or financial planning.
Business structure
After sorting out any required licenses or certifications, you will need to choose a business structure. For small businesses, there are three common types:
Sole Proprietorship: If you will not have any partners, a sole proprietorship is the easiest option. This allows you to do business under your own name and file taxes under your social security number, or to choose a DBA (doing business as name) and apply for an employer identification number (EIN).
You will do your business taxes as part of your personal tax return. The biggest disadvantage, though, is that you could be held personally liable if your company is sued for damages to a party or property.
LLC: If you are a sole owner concerned about personal liability, or if you have one or more partners, an LLC (limited liability company) may be the right solution. With little paperwork and business profits and losses that simply "pass-through" to your personal tax returns, an LLC is simple to set up and run, and it protects you in the event of a lawsuit.
S Corporation: For tax benefits such as deducted payroll taxes and dividend distributions at a lower tax rate than income, LLCs can make an IRS election to become S corporations. In exchange, you will need to file some additional annual paperwork.
The business structure you choose can have long-term implications for your company, and every document needs to be accurately filed on time. Be sure to follow the IRS checklist for starting a business, and consider working with a startup attorney and/or a tax professional to make sure you choose the right structure and file everything properly.
Business plan
You will also need to write a business plan and a marketing plan for your consulting company. These documents hould serve as a road map for your organization's growth. Think of them as living documents that will evolve, as you learn more and take your company in new directions.
Foundational documents
Finally, you need to create organizational documents and systems, such as written contracts, accounting and invoicing systems, and project management plans. You will also need to set your pricing structure and decide which marketing strategies you want to use.
Deciding rates for your consultant business
Consultants often charge an hourly rate to clients or a monthly retainer. To figure out how much you will charge, divide your target salary but the number of workweeks in the year (often 52). Then, divide that number by the number of work hours in a week (often 40). For example, if you want to earn $80,000, $80,000 divided by 52 is approximately $1,539. $1,539 divided by 40 gives you your hourly rate of about $38.50.
Consultant business risks to avoid
No matter how conscientious you are, mistakes and mishaps are a part of life as a business owner. Whether you spill coffee on a client's computer or give advice that ends up costing your client money, consulting insurance is designed to protect you. At Next Insurance, our tailored consulting insurance includes two basic categories of protection:
General liability: General liability includes three types of insurance. Bodily injury covers physical injuries. Personal injury covers non-physical injuries such as slander. Personal property covers damage to objects that don't belong to you.
Professional liability: Professional liability covers situations related to accusations that you did your job improperly or professional negligence.
Next Insurance also offers additional types of coverage, including commercial auto insurance and workers' compensation.
How Next Insurance helps consultants
Next insurance is 100% dedicated to helping self-employed professionals and small business owners find the right insurance coverage at an affordable price. You can quickly get a quote, explore options for your business and purchase coverage in less than 10 minutes with our online services.
You'll have 24/7 access to unlimited certificates of insurance as soon as you purchase coverage. Our U.S.-based licensed advisors are standing by to help if you have any questions.
Get your instant quote today to explore options for your consulting business.