Whether you're starting a new business or have been at it for years, it's essential to understand your business insurance coverage options to make sure you are protected from all the risks you face every day.
Business insurance can provide financial support after an unexpected event, but you may be leaving your business vulnerable if you only have one type of coverage in your business insurance package.
In this article we'll cover:
What is small business insurance?
Small business insurance protects business owners and their employees from risks that can happen during a workday. Depending on the type of work you do, your insurance can provide financial protection if someone gets hurt, property is damaged, there's a car accident and much more.
Without insurance protection, a single event could leave your business on the hook for hundreds of thousands of dollars in damages, jeopardizing your financial stability.
Small business insurance is typically composed of different policies, such as general liability insurance, professional liability (E&O) and workers' compensation. Each small business insurance policy can cover costs related to different risks.



What insurance do you need for a small business?
Finding the right business insurance coverage isn't a one-size-fits-all endeavor. For example, a real estate agent may need general liability coverage in case of accidental damage to someone's property while hosting a virtual open house.
The same agent will also need to carry errors and omissions insurance if there is a disagreement about the deal that leads to legal action against the agent, and commercial auto insurance would provide coverage for any accidents that could occur while driving from showing to showing.
Finally, if the agent has employees — such as an assistant for client management or marketing — workers' compensation insurance could be required depending on which state the agent holds his or her real estate license (spoiler alert: it's almost always required).
Real estate business insurance with Next Insurance allows the agent to bundle all of the policies they need without paying for coverage that doesn't apply to them. But that's just one example; we provide customized insurance for more than 1,000 other types of businesses.



How much insurance do I need?
The amount of coverage your business needs is influenced by several factors, including your:
Operations
Revenue
Payroll
Where you do business
Start an instant quote with Next Insurance and answer a few questions about your business to explore options and see how much business insurance will cost you. It only takes about 10 minutes to complete the process.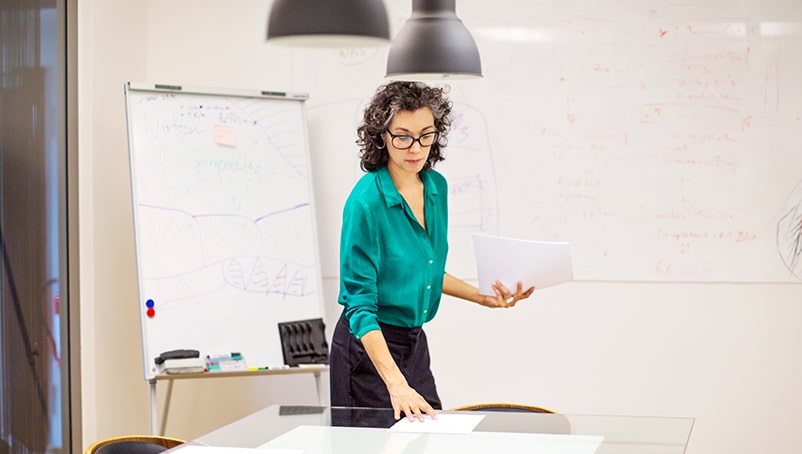 Learn more about different types of small business insurance
These four common types of coverage can help pay for expenses related to the risks a business will face on any given day. They can be customized to meet your business needs:


General liability insurance for small businesses
Most business owners start with general liability insurance since this policy provides coverage for the most common risks. They generally fall into three categories:
Accidental injuries that involve your business and anyone who is not an employee. For example, a customer breaks his arm after slipping on a wet floor at your office and wants you to cover medical expenses. Your business insurance could help pay those bills.


Damage to property owned by customers and others outside your organization. If you accidentally break a customer's widow while making a repair, your coverage could help pay for replacement costs.


Personal and advertising injury claims, such as copyright infringement or slander, made against your company. If someone claims you damaged their reputation by posting a negative comment on your business's social media account, your general liability insurance could help pay for defense expenses.
General liability insurance is the most common type of business insurance policy since it is frequently required for commercial lease agreements, licensing agencies and client contracts.
Professional liability insurance for small business
Professional liability insurance, commonly referred to as errors and omissions (E&O) insurance, can protect you against damages that can occur when providing a service or advice to clients.
If you are accused of causing a financial loss due to professional negligence or a mistake related to the business services you provide, your professional liability could help cover related costs.
Doctors, lawyers, insurance and real estate agents and financial advisors all tend to carry professional liability insurance.
For example, if a financial advisor recommends an investment that causes an investor to lose a significant amount of money without first consulting the client, that could be grounds for a professional negligence lawsuit.
Professional liability insurance can help cover the costs of fighting the lawsuit, whereas general liability coverage only protects against bodily injury and property damage to clients.



Commercial auto insurance
Commercial auto insurance is similar to the auto insurance policy you might have on your personal vehicle, but this coverage specifically covers work-related situations and company-owned vehicles.
If your small business involves routinely making deliveries in your own vehicle, your personal auto policy likely won't cover accidents that occur during your work. Instead, you would need to obtain a commercial auto policy. Learn more about personal auto vs. business car insurance.
Commercial auto insurance is especially important for any small business with company-owned vehicles, and usually, state laws require coverage. If your company car is involved in an accident, your policy could help pay for repairs or a replacement, up to your policy limits.
Workers' compensation insurance
Workers' compensation insurance can help pay for medical and rehabilitation costs and lost wages if an employee or business owner experiences a work-related injury.
Workers' comp is required by law in most states to protect the health and well-being of employees. However, many self-employed workers also purchase a policy, either because they want the financial protection it provides or it is required for licensing or contract purposes.
If a construction employee were injured by heavy machinery, for example, workers' compensation insurance would pay for the employee's immediate medical care and rehabilitation costs related to the injury, up to the policy limit.



Bundling small business insurance
Most small businesses are vulnerable to multiple risks and will need several different business insurance policies in their coverage package to be protected.
Fortunately, bundling small business insurance can save you money and provide coverage for various situations. When you purchase more than one policy with Next Insurance, you can get up to a 10% discount on your insurance costs.



How Next Insurance helps business owners and the self-employed
Since no two businesses have the same needs, we work with you to determine the best combination and coverage levels for your business. Simply start an instant quote online, answer a few questions about your business and choose a package that is best for your business. 
The entire process takes about 10 minutes, and our U.S.-based insurance advisors are standing by if you have questions. We make sure you know what you're paying for, and we won't charge for coverage you don't need.