Hiring a new employee is a big step, no matter how big your business is. According to one survey, hiring new employees is the biggest challenge that small businesses claimed they faced in 2017. But when you're an entrepreneur focused on growing your new venture, hiring an employee can be daunting. Expanding your business can change the entire dynamic of the company. However, as you become more successful, you will need more staff to help you continue to grow. This means that you need to attract the right talent to your business, and it also means you need to know how to find the best hire from all the applicants likely to come your way.
The good news is that you can use the interview process to your benefit in helping you find the best hires. Let's take a look at how to interview effectively and find the best employees for your business.
Hiring and the Interview Process
The interview process is an important step in the hiring process. When it comes to big corporations, it's a given that all applicants will go through a well-defined process, but many small businesses skip this step. That is a big mistake. The interview process does not need to be long or drawn-out, but it does work as a filter to help you find the best candidate. Here we'll go through some questions you can focus on during the process to help you find exactly the type of hire you're looking for.
1. Ask Questions the Right Way
It's not always the answers that are important, but rather how the applicant handles themselves when faced with a challenging question. Try to ask questions in such a way that they won't be able to rattle off prepared answers. Ask about their experiences and expectations, their challenges and how they dealt with them. This will give you a better sense of who the person is and how they would fit into your team.
2. Find Out if They're Serious
You want employees who are serious about the work they will be doing and who want to be at work. One of the easiest ways to find out if an applicant really wants this job and will put the time and effort into it is to see if they prepared for the interview. Ask them if they know anything about the company to see how much effort they put in before they came to meet you. Do they know your field?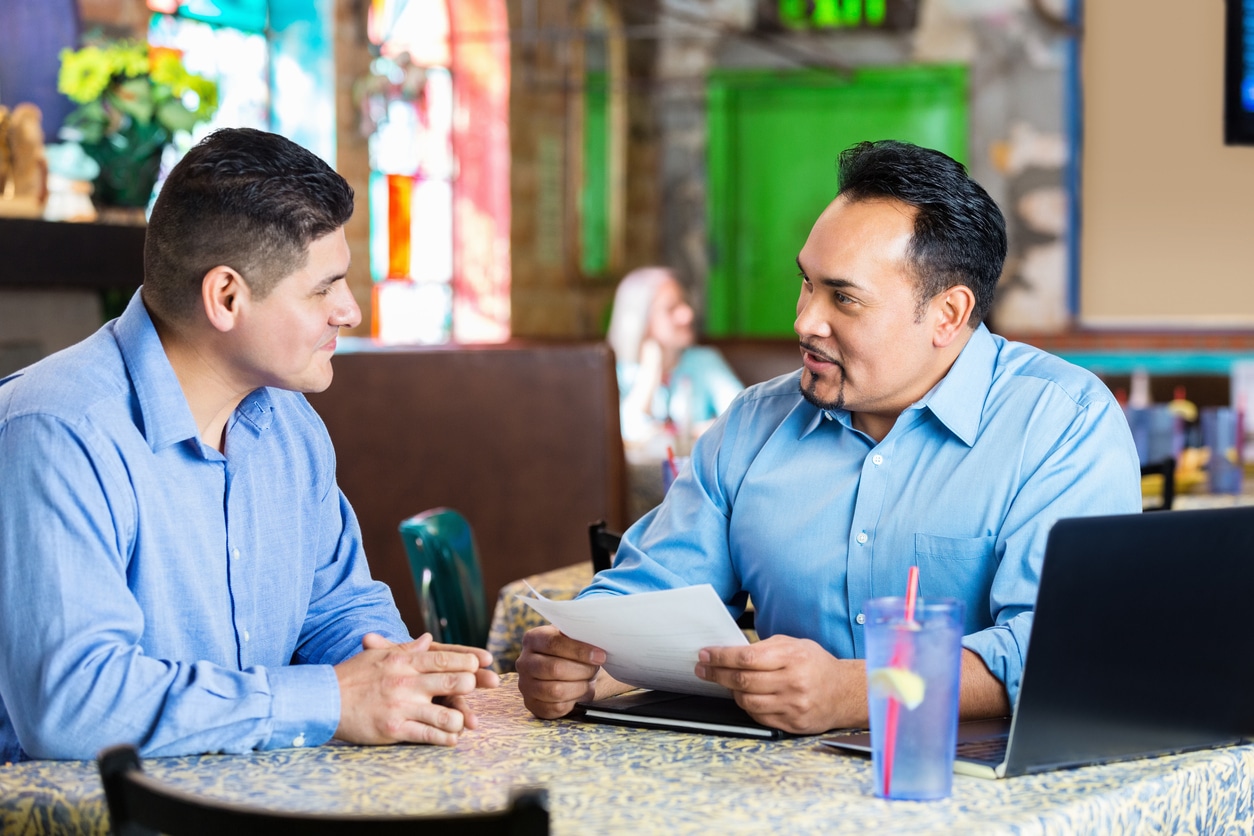 3. Determine Their Passion
Find out if the candidate is passionate about the type of work they will be doing. You can ask leading questions about past experiences on the job and watch their reaction. Just because an applicant can do the job that you're hiring for doesn't mean they will be a good fit for your company. In a small business, it is common to need employees who can wear multiple hats. Ask leading questions to see how flexible a person can be and whether they are prepared to pitch in when something needs to be done.
4. Ask About Red Flags
Make sure you have gone through the candidate's resume carefully before the interview. Ask about any concerns you may have, in order to evaluate how they handle themselves. Perhaps there was a gap in their employment history. Ask! Never assume without getting the facts. What may seem like three years of doing nothing could actually have been work experience or a course. Even if it was just time away to care for a family member or try something different, how they answer may help you decide whether to hire them or not. Something like frequent job switching without a good explanation can also serve as a warning to stay away from a certain candidate.
5. Get to Know Their Personality
In a small business, with few employees, every new hire can impact the company culture. Therefore, you want to try to hire someone who will fit in, and who you'll enjoy working with. To get a sense of who they someone is, you might ask how they dealt with a conflict with another employee in their past job or how they would cope if they were asked to do a job they were not familiar with.
6. Check References
No matter what type of role you're hiring for, there's no substitute for speaking to people who know the person you're thinking of hiring. If they've worked before, were they a good employee? A quick learner? Were they flexible and willing to adjust to changing demands? Why did they leave/were they fired? If they haven't worked before, you can speak to teachers or professors--anyone they've interacted with who's not a friend or family member. Try to find two references to be sure you're hiring the right person.
Present Your Best Self
The hiring process goes two ways. You need to prepare for the interviews as much as the applicants, making sure you have read their resume and made some notes for yourself. Be able to explain your company, what you do, what your goals are, and why a candidate would enjoy working for you.
As much as you need to attract the right talent to your company, you also need to hire the best person for the job. Don't settle and hire someone because you need to fill the position. Those types of hires are generally the wrong ones and they don't last. Firing an employee is costly and unpleasant and it's better to get it right the first time. Thorough hiring practices are just as important for your business as benefits for employees, comprehensive business insurance, and a positive work culture.