Who better to start a small business with than your own family? Starting a small family-owned business is a great way to build a legacy and make money on your terms.
Some of the most successful businesses are family-owned. Studies have shown that about 35% of Fortune 500 companies are family businesses, which includes everything from small companies in rural America to giant corporations in major cities.
Whether it is a husband and wife that are teaming up, a mother and daughter running the show, or a multi-generational mix of everyone you're related to, starting a family business is both rewarding and challenging.
For instance, consider some of the points below...
Advantages of Running a Business with Your Family
It's always great to work with people you know, especially those you know as family.
Owning or operating a family-run business can give you more of an incentive to work harder, especially knowing that what is at stake affects the people you care about the most. Most likely, you will have some shared values, and working towards a common goal as a team can come more naturally. Other benefits include:
More incentive to work harder

Initial familiarity among coworkers

Saves money and time

More relaxed environment

Flexible work schedule

Shared values
However, this is not always the case.
Disadvantages of Starting a Small Family-Owned Business
Sometimes, working closely together can create tension, strain already tough familial relationships and create family business problems.
Not everyone can see eye to eye. Family members are no exception, and they can have completely different views, which can strain work relations as well. What started as one of the best family business ideas can quickly turn sour.
Disadvantages of starting a small family-owned business include...
Too relaxed of an environment

Lack of qualifying skills

General family issues

Informal training and structure

Possibility of power struggles

Harder to separate business and pleasure
Numerous family business conflicts can happen when people who are related work so closely together, and it is easy to let even the smallest problems turn a business into a soap opera.
If you are thinking about starting a small family business from scratch or transitioning your current business into a family-oriented one, there are a few other important things to consider.
Types of Family-Run Businesses
What kind of company do you want to start? A family can run just about any business together!
Here are some of the best family businesses to start:
Family restaurant

Handyman service

Auto repair shop

Online retail business

Cleaning service

Landscaping company

Brick and mortar store

Dog walking or pet sitting

Child care

Errand or delivery service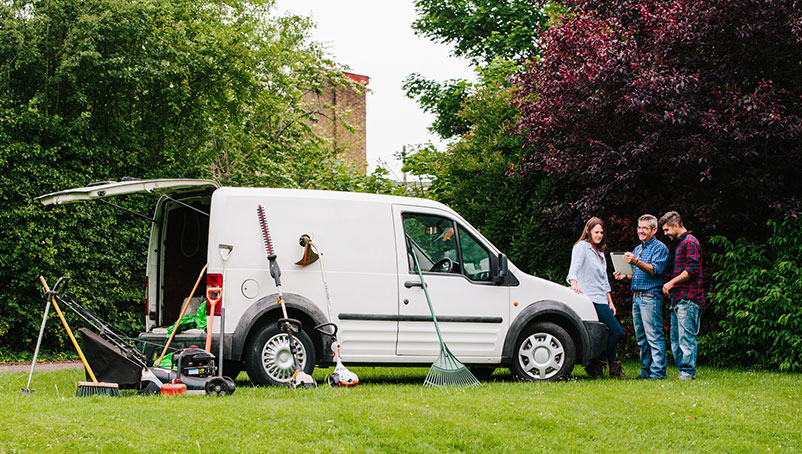 This list goes on! As long as everyone can work together as a team, and leave familiar conflicts or issues at the door. The focus of every family member should be to create and support a successful business together, so be sure to choose the best family business that will fit your situation.
Family Skillset
Decide what you want your business to be and make sure that all family members involved are in favor.
If no one else is interested in starting a carpet-cleaning business, and would rather sell bath products online, you probably want to reconsider which family members will be involved, or considering a new business situation altogether.
Also, what skills does your family have? What sort of expertise will each family member bring to the table to make your business successful? Evaluate everyone's skill set, and also find out what they can contribute as far as time, and if there is any training that needs to happen.
Demand for Business
You also must be sure to do your research on where you plan to open your business.
Get to know the area, demographics, and competition. If you are looking to start a house-cleaning service, landscaping business, or family restaurant, you can assume there will be enough demand, even in rural areas, to make it worthwhile. However, you should also consider what types of small businesses might already be prevalent or too oversaturated.
Business Plan
Once you decide to move forward and start a new company with your family, it's important to get everyone who will be involved to meet.
With everyone together, consider referencing a small family business plan to get the wheels turning. There are lots of things that you will want to discuss before making any significant business decisions...
Who has ownership, and to what extent?

What will compensation be for employees?

What is the exit plan for each family member?

Who will take over?
Roles and Responsibilities
Successful small family business decision making will seem a lot easier if you have the right people in the right positions.
You may be excited to get everyone to work, but first, you need to delegate specific functions to family members. If the majority owner does not or cannot oversee daily operations, another family member should be appointed manager. Then the rest of the hiring can be done according to the skill, age, and willingness to work.
Hiring outside of the family is sometimes necessary to fill specific roles for family members who may not be qualified. For example, if no one in the family is very savvy with accounting, it may be a good idea to hire an outside employee or firm to get the job done.
Hiring Family Members and Children
It is natural to want to hire your close family members to work for you. Sometimes it is even necessary, especially in rural areas where hiring options can be slim to none. When you do this, however, it does create different employment situations to think about.
You must treat any family member you hire the same as you would any other employee who is not family. Whatever benefits or pay that you offer to non-family employees must be the same as what you provide to your family members to avoid concerns of favoritism.
You also want to make sure you are taking out all the necessary taxes required for legal employees from each family member's pay. In some cases, there may even be benefits, especially when you hire your children.
When you hire your child or any underage family member, you should review the federal laws for child labor before you put them on the payroll. Strict restrictions apply to minors regarding how long they can work and what sort of work they can do. Any child under the age of 14 cannot legally work at any business. Children under 18 cannot operate dangerous equipment.
No matter what age your family member employee is, you will have to include them on your business insurance plan.
Protect Your Family Business at All Times
Family members can be incredible assets, and as with any business, you will come across some family business challenges on the way.
If you keep working together with the same goals in mind, and you know what you are getting into, you will succeed as a company and as a family.