When you think of a small family owned business, you may be imagining dad in the back frying up breakfast while mom serves it to customers and prepares the kids to take over one day.
Or you may be thinking of a major corporation founded by a pair of siblings who put their 22-year-old nephew in a corner office. Not all family-owned businesses look alike but there are certain things that are common to most family businesses, whether you're hiring family members alongside other employees as a general contractor or partnering to run a small family business that takes a different form.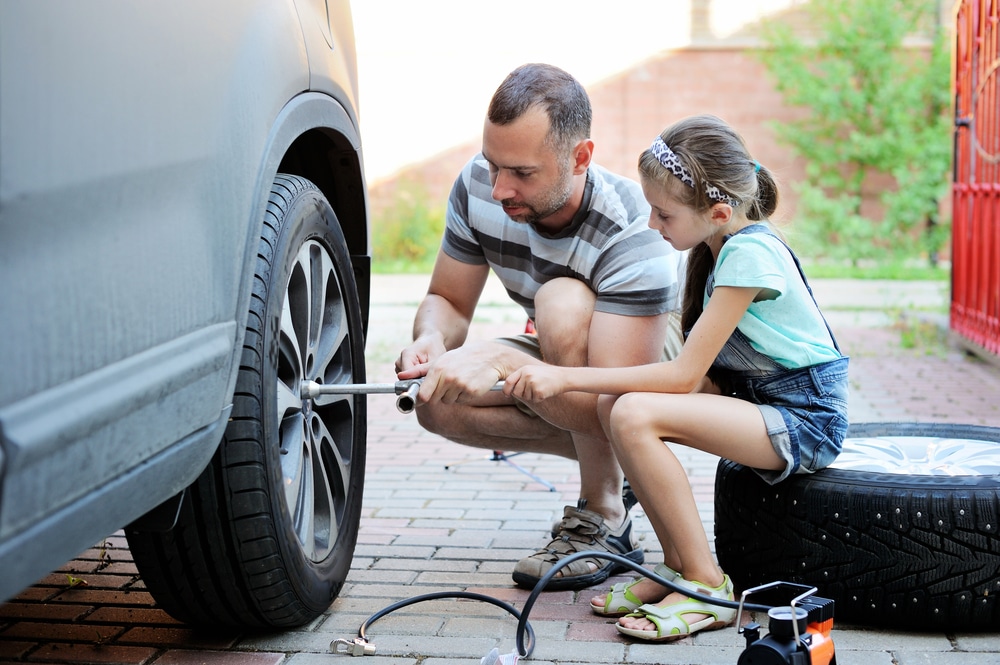 Family Business Advantages
In our personal lives, our family is our team. So it can make a lot of sense to bring the teamwork, camaraderie, and shared values of family life into our professional lives. There are a lot of advantages to working with family members:
Business IS Personal
Let's face it, for many small family business owners, your family run business can feel like your baby. You've invested huge amounts of time, effort, and emotion into getting it off the ground and it can be sad to imagine closing it down or leaving it to a stranger one day. Instead, passing it on to your child or another family member lets you share something that feels important to you while leaving a valuable asset for the next generation.
You Know What You're Getting Into
Hiring a new employee is risky. Everyone has their own strengths, weakness, and quirks. By hiring relatives, you lower the risk. You may or may not be getting the most talented employee out there (hopefully you are), but you can be sure that you're not hiring someone who's lied on their resume or is going to embezzle.
Shared Values
Family members often have shared values that are useful in business. If you taught your kids to put family before career, they can probably trust you to be a supportive boss when they want to leave early for their own children's dance recital or little league game. They may even invite you along.
Common Goals
You may not actually be one household with shared finances, but your family is still where you're going to turn if you run into trouble. That means that your family has a vested interest in your long-term economic success. An outside employee, on the other hand, can just move on when times get tough.
Family Business Problems
Of course, starting a family business isn't as simple as we made it sound. Take a look at some of the challenges that small family-owned businesses face and you may wonder "can family members work together and succeed?"
Other Employees
Working in a small family business can be uncomfortable for employees who aren't members of the family. They may wonder if they're being left out of decision-making processes or if there's unequal treatment of different employees. They may even be worried about getting caught in the middle of family squabbles.
Lack of Balance
In typical employer-employee relationships, both sides know that they have to be professional. The other side can always decide it's time to sever ties. But it's harder to walk away from family. That means that if the boss is running you ragged or your employee never shows up on time, you may be hesitant to say something. There's no escape route and everyone knows you probably won't do anything about it.
Loss of Boundaries
As hard as you try to keep things separate, sometimes you bring work home with you. It gets worse when family members work together. As hard as you try, work problems will come home and family issues will sneak into the office. This can color business decisions and create a tense work environment for everyone.
All Your Eggs in One Basket
If your entire household is working for family business, the risks are financial as well as emotional. If the company goes through a rough patch, you won't have a backup to see you through.
Family Business Solutions
Planning ahead is a key part in learning how to start a family business. With smart family business management, you can learn how to deal with family business problems before they come up.
Know the risks and be open about them. Communication is more important than ever.
Have a plan. Write thorough job descriptions for everyone and decide in advance how you'll assess job performance.
Take extra precautions. Make sure you have good general liability insurance, workers comp, and other relevant insurance policies. Write a will and ask a lawyer about other ways you can keep your family and business secure. You can also consider outsourcing some tasks to other small businesses where that's relevant.
There are plenty of risks and lots of potential rewards for opening a family business. But if you take some time to reflect and prepare yourself, your family can make it work.