While it may seem like large companies dominate headlines, small business owners represent the American dream. Small businesses are the backbone of the U.S. economy and represent opportunity and independence.
Small businesses — generally businesses with less than 1,500 employees — create two-thirds of new jobs in the U.S. According to the U.S. Small Business Administration (SBA), small businesses create 44% of all economic activity in the U.S. 
Maybe you're thinking of joining their ranks as a first-time business owner. We know these first steps into entrepreneurship can be both exhilarating and confusing, so we created a simple startup checklist for aspiring small business owners. Using this small business startup checklist, you can determine what essential items to tackle before starting a business.
Quick jumps:
This post is a snapshot of a larger chapter in NEXT's Small Business Guide. In the complete guide, the full small business checklist contains more tips, details and resources. There are also survey results and advice from experienced business owners and service providers. It's completely free, so download it today.
1. Do your research
Before you launch your business, you'll want to figure out if your business is viable: does it have the potential to become successful? After all, you wouldn't want to pour your heart and efforts into a business idea with very little chance of making a profit.
One of the first business startup checklist items in getting your business off the ground is conducting market research. You'll want to find out information about:
Who your potential customers are and what problems you're going to solve for them
The preferences of these potential customers. How will they find you and how do they like to communicate? What do they like and dislike?
Who your competitors are and their strengths and weaknesses
What it's like to start a business in your area: What are the steps and regulations?
The market in your area. Is there a demand for your type of business or is the market saturated with similar products and services?
TIP: Hit the books. Before starting your research, consider taking a small business class online or in person through your local community college or the Small Business Administration (SBA). These classes are designed to help first-time entrepreneurs navigate an unfamiliar path.
Estimate startup costs
At this point, you'll also want to take some time to think about startup costs and how you'll find funding.
First, you'll want to estimate the costs to get your business off the ground. Equipment, business location or office space, permits, fees, insurance, advertising and more should all be counted. The SBA provides a handy worksheet to help you get started.
You'll also want to think about how you'll finance your launch. Will you get a business loan from a bank, or will you turn to private lenders? Will you have a combination of both, and include your own savings?
Besides thinking about funding your launch, you'll also want to consider credit and loan repayment and any contingencies. We'll get into the financial side a little later, but it's smart to keep this in mind when estimating costs.
2. Create a business plan
The next item to check off: make a business plan. Your business plan can be simple or complex, but essentially it's a document that outlines your financial objectives and how you will achieve them.
Typically, a business plan includes:
Executive summary
Company description
Products and services
Market analysis
Financial projections
Hiring employees
Marketing plan
A business plan will guide you in operating your small business and helps you create strategies for growing your sales and customer base. It doesn't need to be long; it's a way for you to jot down your plans.
Since a business plan explains how you will reach your goals, you can share it with potential investors to help secure your business financing. It can also help you attract partners who can help grow your business.
TIP: Seek out existing resources. Creating a business plan may sound intimidating, but there are plenty of resources to guide you. The SBA offers a free course with videos to show you how and what you may want to include in it. There are also numerous templates available online that can get you started.
3. Consider legal and tax matters
While not a lot of fun, taking care of legal paperwork and setting up your tax structure is an important part of your small business checklist.
Choose a legal structure
First, you'll also need to choose a business structure for your company, such as a sole proprietorship, partnership, limited liability company (LLC), partnership, S-corporation or C-corporation. Choosing your structure determines how you'll pay taxes and can protect you from personal liability for any debts your company may incur.
Acquire licenses and permits
Next, you should get the necessary business licenses or permits from federal and state agencies. The requirements and fees vary depending on your business, location and government rules. 
Check with your local SBA branch office on what specific licenses or permits you need to acquire. These might include:
Business license. Nearly all businesses in the United States need a business license to operate.
Employer Identification Number (EIN). Sole proprietors and some single-member LLCs aren't required to have an EIN. Partnerships, corporations and some LLCs must obtain an EIN from the IRS for tax purposes.
Industry license and permits. Depending on your type of business, you may need to get a specialized license or permit to operate your business. For instance, construction workers are required to be licensed for their respective trades.
TIP: Consult with an expert. A lawyer or CPA can be crucial in helping you form and maintain your business. A lawyer can discuss the type of corporation best for you and how to protect and set up your business. Consult with CPAs on tax matters and navigating confusing IRS regulations. They can walk you through state and local tax laws and help with financial planning.
4. Set up a financial plan
Your financial plan is one of the most important items on your small business startup checklist. Without this, it'll be difficult to pay bills and get paid. You may want to look into banks that offer business bank accounts with digital services and apps, branches close to you and low account fees.
Start building business credit
You should also start establishing business credit. Just like a personal credit score you've built over time, you'll have to build a business credit score if you're a first-time entrepreneur.
Your business credit score determines future loan interest rates, your repayment terms and how much money you'll receive.
While each lender has different qualifications, typically, you'll need to provide your past revenue, expenses, bills and payroll when you apply for a loan or business credit card.
TIP: Ask for a net 30 days account. First-time business owners can build their credit score through their vendors and suppliers by asking for net terms such as 30 days. This is important to have adequate cash flow and a longer time period to pay vendors and suppliers.
Setup an accounting system
To do business effectively, you'll need to know how your money is moving. Accounting software can help you collect payments, pay bills, manage payroll, track expenses and more.
Having a solid accounting system in place from the get-go makes filing business taxes that much easier; it's better to plan ahead than set things up ad hoc.
5. Choose your insurance coverage
No new business checklist would be complete without insurance. Whether you are self-employed or have a team of employees, good business insurance is a must. The right coverage protects you from unexpected costs related to running your business. From accidents to property damage to lawsuits, the right coverage can protect you from shelling out tens or even hundreds of thousands of dollars after a sudden mishap on the job.
Depending on the kind of business you're operating, you'll need different kinds of coverage. The three most common kinds of insurance for new small businesses are:
General liability. This covers many of the accidents at work, including property damage, physical injury and medical or legal fees. General liability coverage is the most basic type of insurance that most businesses need.
Professional liability. This insurance can cover accusations of professional mistakes. It's important if you deal with expensive property (such as houses or cars) or financial matters, but professional liability insurance can also cover you if you have technical difficulties and can't complete a job.
Workers' compensation. If an employee gets hurt on the job, this type of insurance will cover their medical expenses and lost salary while protecting you, the employer, from being sued for negligence. In many states, workers' compensation is mandatory for any business with even one employee.
TIP: Shop around for insurance. Not all providers are alike, so look for insurance tailored to your specific needs. For instance, NEXT specializes in affordable coverage for small businesses, making insurance easy to understand and simple to manage. Small business owners can get a quote online, mix and match coverage and purchase in less than 10 minutes.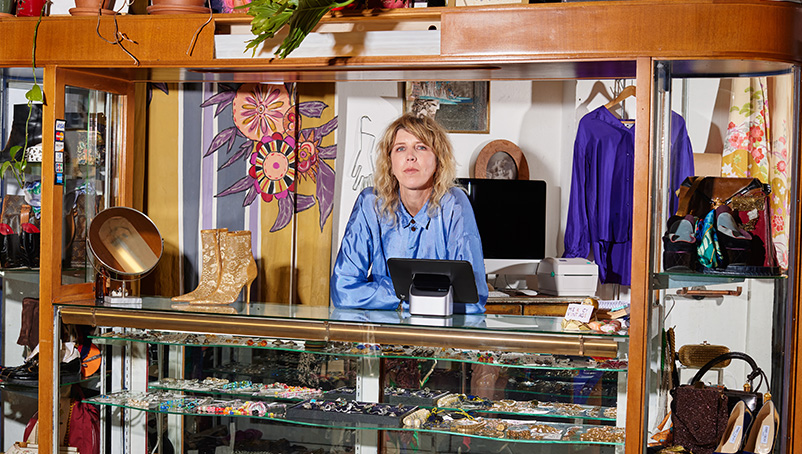 6. Create marketing and advertising strategies
We know you're eager to launch your business, but don't forget to complete one more important item on your business startup checklist: marketing and advertising. If you create a strategic marketing plan before you launch, you could have customers knocking on your door as soon as you open rather than chasing them.
Today, even businesses that mostly work "offline" need a good marketing presence online. Whether it's through your own website, social media channels or Yelp reviews, the internet is how many potential customers will find and engage with your business.
Build an online presence with this checklist:
Website. Creating a business website doesn't need to be fancy or complicated. If you register your business name as a domain name, you can help your target audience find your business and get in contact. 
Google My Business. Make sure your business can be found and is searchable. Here's how.
Yelp. Set up your business page to engage with customers and attract new ones.
Social media channels. Determine which social platforms best connect you to your customers. For instance, if you offer financial services or are in real estate, maybe LinkedIn is where you grow your network. On the other hand, if you work in food services, maybe Instagram or Facebook is where your audience is.
Email marketing. Create a company email to send newsletters and provide an avenue for customers to engage with you directly. 
TIP: Consistency is key. Building a following and customer base is a slow and steady process. It may be tempting to stop marketing and advertising efforts when your business is doing well or double your efforts when it's slow, but a continuous pace will keep your momentum going. Figure out a cadence you're willing to commit to — maybe it's a weekly post on social media — and stick with it.
7. Celebrate and evaluate your first year of business
Starting your own business is incredibly rewarding. After all of your hard work, it's time to take a step back to celebrate your accomplishments. Many business owners choose to do the following to commemorate their special anniversary:
Create an event such as a giveaway or contest
Reward loyal customers with a gift or discount
Volunteer within the community
Thank your partners and customers
Treat your staff to something special
Sponsor an event
Launch a new product or service.
TIP: Look to the future. The one-year mark is a great time to evaluate what went well for your small business, areas where you can improve and the next steps for growth. You know so much more now than when you started, so set some new goals for what you want to achieve.
Get NEXT's full small business startup checklist
This business startup checklist is designed to make your first year of business easier to navigate. If you want full checklist details, including more tips and resources, download the NEXT Insurance Small Business Guide.
Our guide is a one-stop resource outlining steps to consider when getting a small business off the ground. It's packed with first-hand advice from small business owners and new survey data from over 500 small business owners across industries.
NEXT Insurance is helping small business owners thrive by delivering a painless and seamless experience for getting business insurance online. You can get a quote, review options and purchase coverage in less than 10 minutes.