Looking for work as a handyman? Florida is a great place to launch your business. The state ranks fourth in the nation for handyperson employment, with over 100,000 maintenance and repair workers. Additionally, South Florida ranks among the top nonmetropolitan areas for the highest concentration of jobs in this line of work.1
If you're wondering what type of work can a handyman do legally, the answer is that most handypeople in Florida don't need a professional license. However, you may need a general contractor license if you plan to do certain jobs. In this guide, we'll cover which types of projects require a license, along with everything you need to know about the following topics:
Do you need a license to be a handyman?
If you plan to perform mostly minor repairs and basic maintenance as a handyman, it's unlikely that you need a license.
A common question we get asked is: does a handyman need a license in Florida? You only need a license in Florida if you plan to perform certain types of jobs that go beyond the scope of minor repairs. If your handyman work will become a finished part of the structure (such as replacing flooring in an entire room) and the total for the project exceeds $500, you must have a general contractor license in Florida.
What's the difference between a handyman and a general contractor?
Before we get into the details of how to obtain a license in Florida, it's important to clarify what it means to be a handyman — because this is going to affect whether or not you need a license according to Florida law and what type of insurance you're going to need.
A handyman or handywoman is someone who does small repair, carpentry or minor maintenance jobs. Typically, these jobs only involve one person.
If you work on larger projects, such as building a deck or electrical work in a new kitchen, you could be considered a contractor, and you would need to get the appropriate license and insurance coverage. A handyperson is usually someone who can complete a job on their own.
So what can a handyman do without a license? Here are some examples of handyperson jobs and construction work to help figure out if the jobs you perform mean you're a handyman or a general contractor.
Handyman vs. Contractor

How to get a handyman license in Florida
Since no Florida handyman license application exists — as there isn't a license for this type of work — you must apply for a general contractor license issued by the Department of Business and Professional Regulation (DBPR).2 There are two types of contractor licenses available in Florida state:
Certified license
This type of state license allows you to work anywhere in Florida.
Registered license
This type of license only permits you to work in certain local jurisdictions in Florida.
In most states, you must submit an application before taking a licensing exam. But in Florida, you'll need to pass an exam or obtain a certificate of competency first.
To get a certified license, sign up for the exam through Professional Testing, Inc.3 This test includes three parts:
Business and finance
Contract administration
Project management
If you are pursuing a registered license, you will need a certificate of competency from a local licensing authority.
Once you pass the test or get your certificate of competency, you may submit your application to the DBPR. With your application, you must include the following:
Application fee (pricing varies depending on the type of license and whether you apply in an odd or even year)
Electronic fingerprints
Employment history
FICO credit report (If your FICO credit score is below 660, you must take a 14-hour financial responsibility course.)
Proof of satisfaction of liens, judgments and discharge of bankruptcy (if applicable)
Supporting legal documentation (if applicable)
Florida contractor license requirements
To become a licensed, certified contractor in the State of Florida, an applicant must be at least 18 years old, have a passing score on all parts of the license examination and demonstrate financial responsibility.
For a certified license, you must also meet the education/experience requirements. You need at least four years of work experience, a four-year construction-related degree or a combination of work experience and college-level credits.
If you are applying to become a registered contractor, you must be at least 18 years old, have a certificate of competency and demonstrate financial responsibility.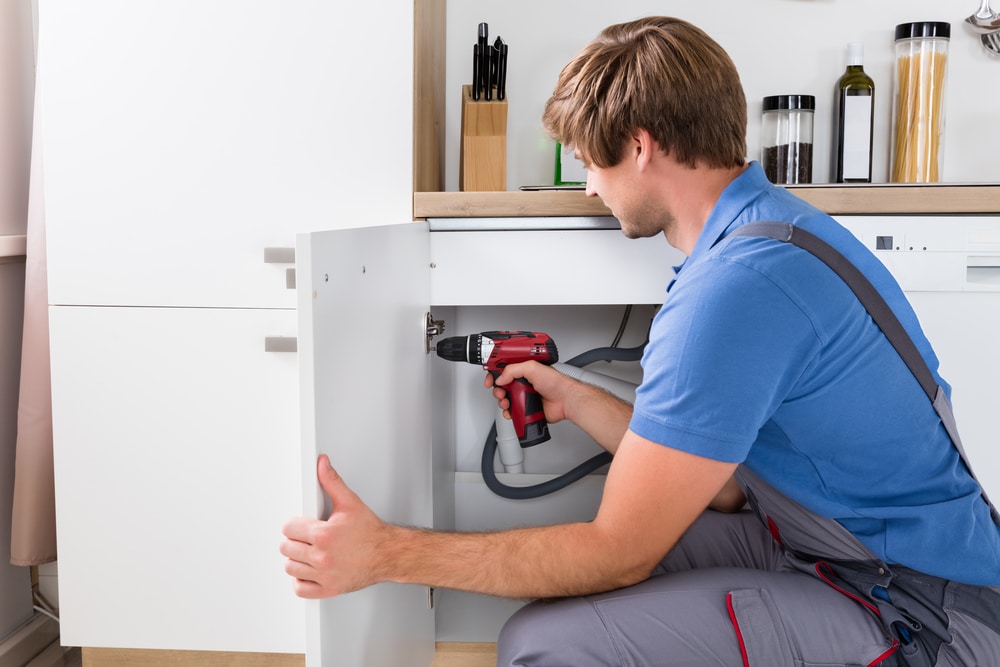 Requirements for contractor license renewals
You must renew your license every two years. In addition to paying a renewal fee, you must also complete 14 hours of continuing education, with a minimum of one hour on each of these topics:
Workplace safety
Workers' compensation
Business practices
Laws and rules
Florida building code
Contractor license reciprocity
Florida has a reciprocal licensing agreement with select states. Licensed general contractors from an approved state may apply for reciprocity to become a certified general contractor in Florida.
To apply in this manner, you must still pass the business and finance exam and submit the following documentation:
Verification of licensure in an approved state
Confirmation that the license is in good standing and has not been subject to any disciplinary action in the past five years
Electronic fingerprints
FICO credit report
Proof of satisfaction of liens, judgments and discharge of bankruptcy (if applicable)
Supporting legal documentation (if applicable)
Payment for the $350 reciprocity application fee
What kind of insurance does a handyman need in Florida?
Regardless of whether your work requires a license, handyman insurance can help protect your business. This may include the following types of Florida business insurance coverage:
Workers' Compensation insurance
Construction businesses with employees must have workers' compensation insurance in Florida, which can help cover medical expenses, lost wages and employer liability if there is an on-the-job injury, illness or death.
General Liability insurance
Your clients may ask for proof of Florida general liability insurance, which can help provide coverage if someone other than an employee gets hurt or you accidentally damage property that doesn't belong to you.
Tools and Equipment insurance
Tools and equipment insurance can help provide coverage for your gear in the event of damage or theft.
Commercial Auto insurance
If you drive for work, commercial auto insurance can help cover costs related to accidents, such as medical expenses and property damage.
Commercial Property insurance
Commercial property insurance can help cover damage or vandalism to your equipment and inventory and commercial buildings you own or rent for your business.
What is the certificate of insurance requirement in Florida for handymen?
You must submit certificates of insurance to show that you have the following coverage as a licensed contractor:
General liability: $300,000
Property damage: $50,000
Workers' compensation: Dependent on the number of employees you have
If you do not have any employees, you can apply for a workers' compensation insurance coverage waiver.
How NEXT supports Florida handypeople
NEXT Insurance helps you get the right handyperson insurance to protect your business and help you thrive in a competitive industry.
Use our convenient online services to apply for coverage and get a certificate of insurance in just minutes. You'll also have access to unlimited COIs to print or share electronically at no extra charge, and you can log in to your account from any computer or mobile device whenever you need to make changes or updates to your coverage.
Ready to take the next step in your career? Get an instant quote online today.
Do you plan to work as a handyman in another U.S. state? Find out what states require handyman licenses in our summary of handyman license requirements.


Sources
1 U.S. Bureau of Labor Statistics 
2 Florida Department of Business and Professional Regulation
3 Florida Construction Industry Licensing Board Examinations