What you need to know to get your general contractor license in Florida
There are roughly 5,000 licensed general contractors in Florida, and by following the proper steps, you can be one too.
One of the first things you will need to do is get your Florida general contractor license from the state licensing board or your local jurisdiction.
That means you will need to file applications, pay required fees and fulfill general contractor insurance requirements before taking on clients and starting work on new projects.
In this article, we will cover:
How to become a general contractor in Florida
Florida general contractor license requirements
How to get a general contractor license in Florida


How to become a contractor in Florida
To start your general contracting business in Florida, you will need to meet a few initial requirements, pass an exam, provide proof of insurance and register your new business.
The Florida Department of Business & Professional Regulation is the state agency you'll be working with to meet requirements and get approval.
Florida general contractor license requirements
To meet the initial requirements for your general contractor license, you must be 18 years old and provide the state licensing board with the following materials:
There are several different types of general contractor licenses in Florida based on the work you will be doing and how your business is setup. 
First, you need to decide which classification your business falls under. Example include: 
CILB 1 - Initial and Retake Examination Application
Professional Licensure for Military Personnel/Veterans/Military Spouses (MVL 003)
Reciprocity - Certified General Contractor (CILB 32)
CILB 5-A - Certified General Contractor as an Individual
Certified General Contractor who is Qualifying a Business (CILB 6-A)
View the complete list.
A certified license is valid for general contracting work throughout the state and permits you to work anywhere in Florida. This license can be applied for as an individual contractor or as a qualified business.
A registered license limits your contract work to specific communities in Florida. It also requires you to have a certificate of competency by the jurisdictions you work in.
How to get a general contractor license in Florida
If you are applying for the certified general contractor license, your application will consist of the above requirements, as well as proof of education or expertise.
Applicants for this type of license will need four years of experience or combined college and experience.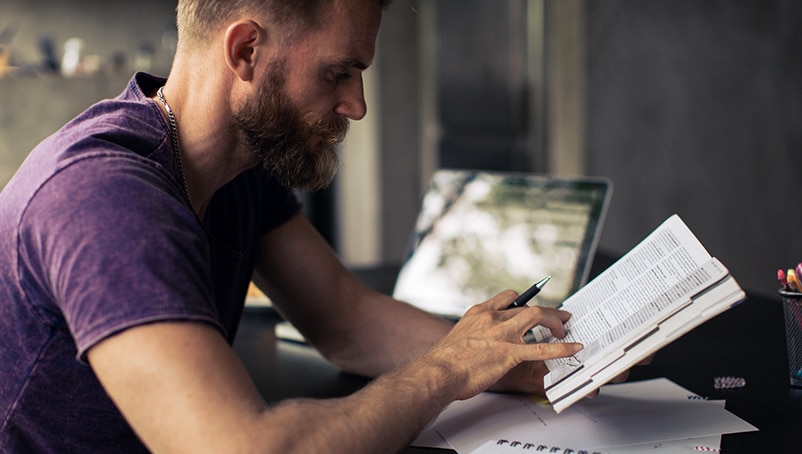 Florida state construction examination
You will need to pass your state certification exam before submitting your application for a Florida general contractor license. 
Exams can be scheduled with with Professional Testing, Inc. in February, April, June, August, October and December. The two in-person sections of the exam will need to be taken in Tallahassee, Orlando or Miami.
There are two types of examination categories: 
Division 1 Categories: This exam is for applicants in the general, building and residential fields and includes three parts — project management, contract administration and business and finance. You will need to answer at least 70% of the questions correctly to earn a passing grade. 
Division 2 Categories: This exam is for Class A/B air conditioning, pool/spa servicing, roofing and other trades. It is a two-part exam that covers business and finance and trade knowledge. 
All exams are open book and take 9 hours to 12 hours, depending on the exam.



How long does it take to get a general contractor license in Florida?
The Florida general contractor license process can go quickly if your application is complete and you pass your exams. 
It can help to have a Florida construction lawyer look over your application before submitting it to the board to make sure everything is accurate and complete.


Insurance requirements for Florida general contractors
General contractor applicants in Florida are required to show they have general liability insurance and workers' compensation insurance if they have employees.
Your business insurance in Florida will need to cover the following policy limits set by the Florida licensing board:
General and building contractors: $300,000 public liability, $50,000 property damage
All other contractors: $100,000 public liability, $25,000 property damage.


General liability insurance for Florida contractors
General liability insurance can provide your general contracting business with financial protection if someone other than an employee is injured as a result of your work. It can also help cover expenses if you or an employee are held responsible for damaging someone's property.
This means that if a client files a legal claim against your business because they were injured on your job site, or if there is damage to their property during the project, your policy could help cover related expenses up to your policy limits.


Workers' compensation for Florida contractors
Businesses with employees are required to have workers' compensation insurance in Florida, which can cover medical expenses, lost wages and employer liability if there is an on-the-job injury, illness or death.

How NEXT supports Florida general contractors
NEXT helps Florida general contractors get the insurance they need to get licensed and protect their business.
Our online services allow you to quickly apply for fast, affordable and tailored insurance in about 10 minutes.
You'll have immediate access to your certificate of insurance after you purchase, and you can share it 24/7 from a computer or the NEXT mobile app. 
Get a free instant quote online today.


Do you have projects in another state? Visit our summary of general contractor license requirements in every state.
Learn more about business insurance for construction trades.