It is vital for a small business to live in a constant state of growth.
In order to scale your company, it is important to improve your workflow and forecast challenges that may impede small business growth. You can increase your small business's chances of success through the improvement of your internal and external communication, productivity, workflow, organization, competition, and variable and fixed cost business strategies.
Here are some fundamental business improvement strategies to consider that can affect your business expansion positively so that you can remain a major player in your field.
Improve Communication With Your Team & Your Clients
The way you relate to your employees and customers is a key business improvement strategy that you should focus on to build success.
If you want to improve the quality of your communication with your employees it is crucial that you have the right tools. Calendar applications can be a useful visibility tool. If one of your team members is on a call or meeting, they can book themselves as unavailable and in a meeting, which eliminates the steps of reaching out, waiting for a response, and cutting down on overall wasted time.
If you want to improve communication with your clients, it is a good idea to have multiple channels of communication. Clients will have their preferences in communication so its best to be available through as many platforms as possible: social media platforms, by phone, email, on Youtube, Twitter, etc. It is also important that your small business has a knowledge base, answering basic Q&A's, which lives somewhere in the public eye and is easily accessible. It may be an email campaign you've sent at the beginning of the relationship or permanently on your website. In any case, offering complete transparency is a good way to build trust and fine-tune this business improvement strategy.
Train your team members on how to communicate with your clients through examples and show them the tactics you'd like them to use with clients to instill a culture downstream. In today's tech-forward society, employees are often remote workers which can present a slight challenge with internal communication, but you can use the same technology that separates you to stay connected.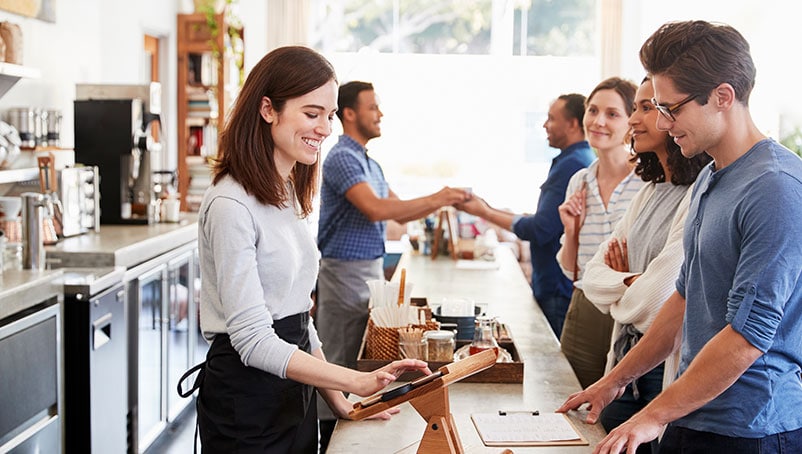 Business Productivity & Workflow
As a small business, your team may be just yourself or maybe a few people—the workload can be heavy on each member. In order to alleviate stress and burnout, it is important that you adopt effective habits for productivity, in order to take on more projects.
The location where you work is an early indication of the success you can achieve throughout your workday. If your small business is run from home, make sure that you have a functional work-space, conducive to the type of work you do. However, In today's entrepreneurial society, you have many options like Wi-Fi Cafes & co-working spaces.
Time management is an important aspect of your business process improvement workflow, especially when you are dedicated to scaling your small business to greater heights. It's important that your business can prioritize tasks that are most important and plan ahead for other important projects down the road. You may not need to meet with a client for two hours to deliver your pitch, so that means you can knock out other important tasks in the meantime. Overall, be effective and succinct, and do more with your time.
Get Organized & Keep Records
Stay ahead of the game and treat your record system as if you had double the clients. It will save you trouble down the line when your small business has suddenly scaled and increased in size.
Internal organization is a critical part of business process improvement for your small business and can come through various channels: online calendars, projected goals, charts, file documentation or deadlines. It is a good idea to keep documentation of all interactions with clients as well as any notes about their membership with your small business, contracts, bills, and any information with value towards bettering their experience. You have to be able to track your revenue in order to project future growth and fill in the holes where your business may be lacking. Clear visibility into your books is key to manage your expectations and future goals.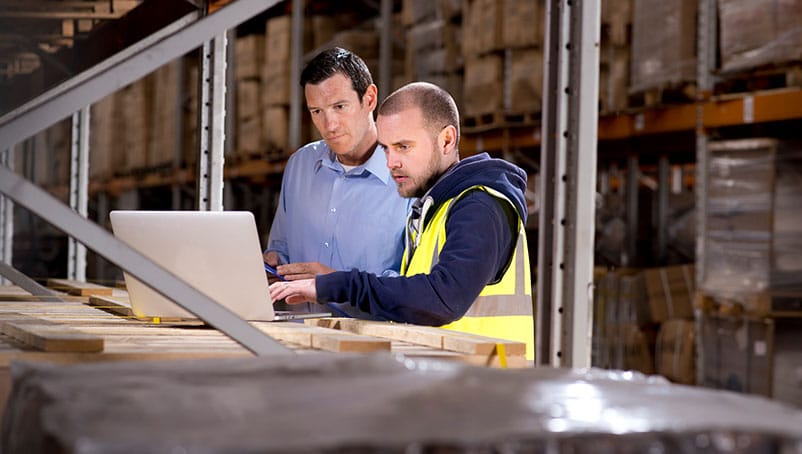 If you stay organized and document important transactions you will improve communication with employees as well as increase customer satisfaction and likely bring more business referrals.
Positive Business Competition
The ability to grow your small business is in part related to your ability to adapt and change- acknowledge your competition and learn from their success and mistakes.
Set yourself up for success through education about all key players in your field with these business processes for improvement:
Google alerts
Respectful interaction with competitors
Craft a unique brand message
Know your limitations and work to improve them
Disaster prevention (Learn through observation)
Research their client populations
Advertising Exposure
Inherit their unsatisfied customers
It might sound counterproductive to collaborate with competitors, but the benefits will produce greater results if you use this business development strategy—acknowledge their presence and use them to better your own business.
Optimize Finances
As a small business, you need to be diligent and keep fixed and variable costs down.
Any changes in your costs affect your net profit which directly affects your small business success. As a small business, your costs can change invariably all year long so it is a given that you need to monitor them closely.
Here are a few business development strategies to keep costs down:
Go paperless
Employ freelancers
Market your business online
Buy refurbished equipment
Re-evaluate your business budget periodically
Use technology
Get a tailored small business insurance plan
Every small business needs to prepare for future events and incidents. Although you cannot predict the future you can stay ready. Next insurance, can help you stay ready for unforeseen incidents that could cost your small business its growth. Next Insurance will make it easy for your small business and you'll only pay for exactly what you need with their uniquely tailored plans. Get a quote online and start growing!
Ensure your growth and give your small business every possible advantage with these business development strategies- now watch your business thrive.