Workers' compensation class codes are numbers assigned by insurance companies to different job titles. For example, a contractor may be assigned the classification code 5606, while a clerical employee could be 8810.
These workers' compensation codes help insurance companies determine workers' compensation insurance costs for different businesses based on the risks associated with each type of job at the business. As you might expect, occupations that involve more risk have higher associated workers' compensation costs.
What is the National Council on Compensation Insurance (NCCI)?
The National Council on Compensation Insurance, or NCCI, is a nonprofit national rating bureau for workers' compensation insurance. NCCI produces a comprehensive list of about 700 codes that are used for workers' compensation in most states. It also makes judgment calls on the proper use of class codes and can perform an audit if misuse of codes is suspected.
For states that use NCCI workers' compensation class codes, advantages include consistency and simplicity. However, laws vary by state and not all use the NCCI class code system.
Which states do not use NCCI class codes?
The majority of states use NCCI class codes (35 states). However, the following have their own rating systems:
California
Delaware
Indiana
Massachusetts
Michigan
Minnesota
New Jersey
New York
North Carolina
Pennsylvania
Wisconsin
Employers in these states can expect slightly different rules and compensation codes than those found in other NCCI states. For example, California has an independent rating bureau, the Workers' Compensation Insurance Rating Bureau of California (WCIRB), that outlines insurance classifications, premium computation and experience rating in its manuals.
The monopolistic states
Four states — North Dakota, Ohio, Washington and Wyoming — do not allow private insurance companies to sell workers' compensation insurance so don't have a rating bureau. Instead, employers must purchase this coverage from a government insurance fund. In short, this means that employers in these states have less options for purchasing coverage and must pay the rates set by the state government.
How class codes work for small businesses
Businesses with more than one employee often utilize multiple class codes. Rather than classifying everyone under your primary business title, you will need to classify each employee according to the work they actually perform.
For example, a small construction company may use separate codes for their project managers (NCCI code 5606), general construction workers (NCCI code 8227) and administrative office workers (NCCI code 8810). When employees perform different job tasks with different types of associated risks, they will be classified differently on your workers' compensation insurance plan.
Because class codes affect your workers' comp coverage and costs, it's important to select them correctly when you purchase your business insurance.
When you get a quote with Next Insurance, we do the work in determining this by asking what percentage of your payroll is dedicated to different job functions — for example, work that is done at a desk vs. work at job sites.
How class codes affect Workers' Compensation insurance costs
Class codes affect the rate you will pay for workers' compensation insurance. Employees in jobs that are considered higher risk are more likely to need to file a claim, and their medical bills may be higher, so insurance companies charge a higher premium to compensate for this.
Even job codes that seem fairly similar may have different premium rates associated with them.
In Oregon, for example, employees with job codes in the Hospital: Professional category (Code 8833) will cost employers about $1.25 for every $100 in payroll. Employees with job codes in the Physician and Clerical category (Code 8832) will only cost employers $0.41 for every $100 in payroll.
Even though physicians and professional hospital workers may seem closely related, accidentally classifying an employee under job code 8833 who should be under 8832, will result in triple the premium costs.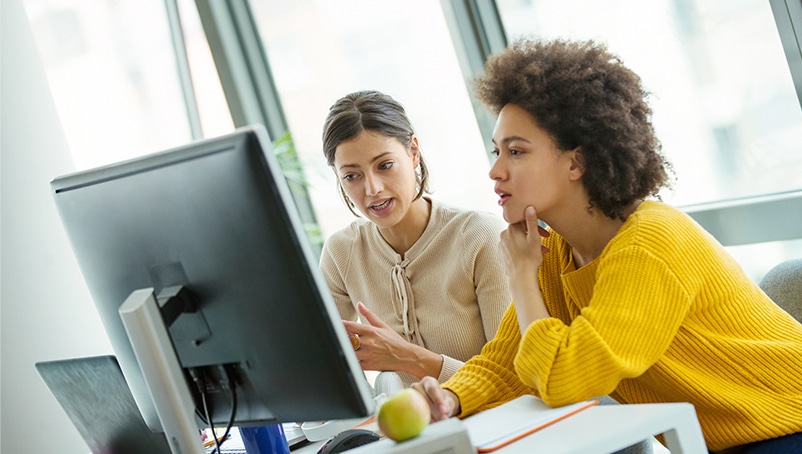 The cost of misclassifying employees
If you select a class code with a lower cost, the mistake is likely to be caught during an audit, which is required by state regulators in most states. At that point, you would be asked to pay the difference if the cost was underestimated.
If willful misclassification is found, you might be responsible for fines or other penalties, depending on your state. For example, after the initiation of The Employee Misclassification Act, employers in California can face civil penalties of $5,000 to $15,000 per violation for first-time offenders and between $10,000 to $25,000 per violation for repeat offenders.
Misclassifying employees into higher-risk titles will also cost you more immediately in your premiums.
Another possible consequence is that your workers' compensation insurance provider could refuse to pay for injuries sustained during work duties that are clearly outside the scope of the classification you selected for that employee. This will leave you liable for the costs.
How Next Insurance helps businesses get the right Workers' Comp coverage
Whether you live in a state with NCCI class codes like Georgia or Florida, or a non-standardized state like Minnesota or North Carolina, Next Insurance helps you identify the right workers' comp class codes for your business through a painless online quote process. 
Simply start an instant quote, answer a few questions and review your insurance options. When you purchase coverage, you'll have immediate 24/7 access to your certificate of insurance.