When you're launching a business, one of the options that could arise is a sole proprietorship.
What that means for you and your business can be hard to understand, and sole proprietor insurance is also important to consider.
Let's look at what sole proprietorship is and what it means for getting yourself insured.
What is a sole proprietor?
Over 70% of businesses in the US today are sole proprietorship businesses. This business structure is the most common and simplest structure to use when starting a business.
In legal terms, it means that a business owner is not part of a corporation or limited liability company (LLC). There is no difference between the business and the owner. As the sole proprietor, you are responsible for profits, debts, business assets, and liabilities.
For example, Facebook is an incorporated business. It isn't directly tied to Mark Zuckerberg, its owner and founder.
But the plumbing company you own and run yourself may fall under the category of a sole proprietorship. You may be a sole proprietor and don't even know it; for example, if you're a freelance photographer or make and sell stickers for your Etsy store.
Since a sole proprietor isn't tied to a larger corporation or business entity, it's often easier to run for the average person.
Why should you register as a sole proprietor?
There are several benefits to running this type of business, including:
A single person owns and runs a sole proprietorship. You make all the decisions solely on your own. There's no inconvenience and time-consuming process of shareholder meetings, votes, etc.
With a sole proprietorship, it's easier to deal with administrative issues. You'll likely have fewer contracts and legal procedures, tax requirements, filing, etc.
You can claim sole proprietorship losses as personal income losses. This can help when it comes time to file your tax returns.
It's important to note that being a sole proprietor is not the same as being an independent contractor. A sole proprietorship is a free-standing business; an independent contractor works for another company.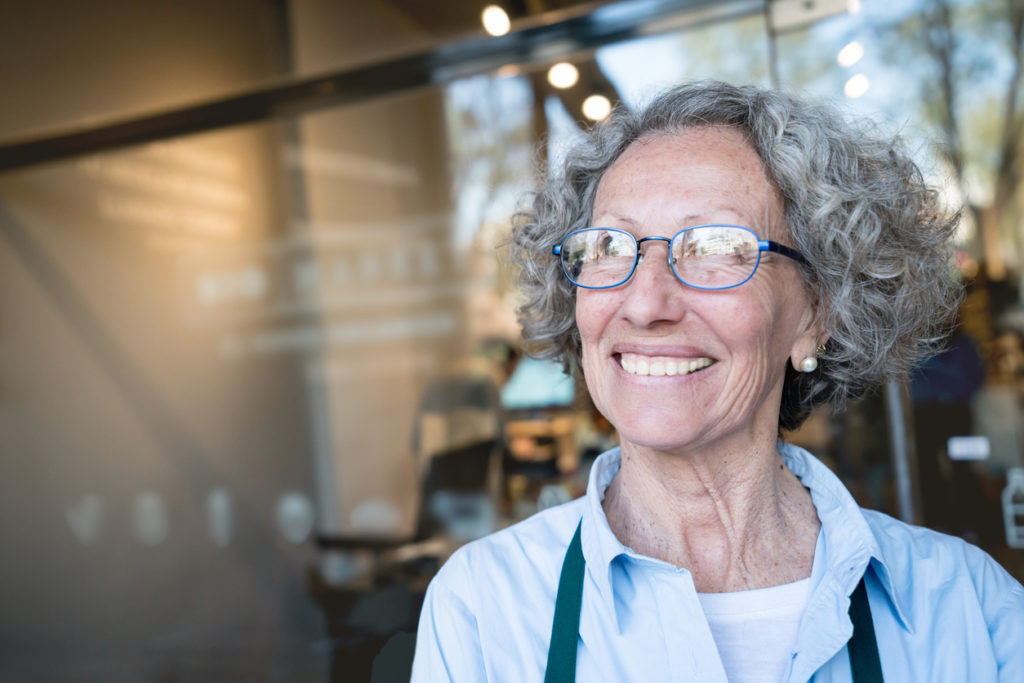 Choosing sole proprietor insurance
While there are many advantages to running your own business, there are also disadvantages to consider. For example, if an employee is injured on-site, you can be held responsible. For this reason, it's very important to select the right small business insurance.
Here's what you should consider when comparing sole proprietor insurance policies:
1. Compare coverage prices
Insurance costs can vary widely. Comparison shop with insurers for the most competitive pricing plans that fit your needs.
You know your business' budget the best. So, you'll want to make sure that the price you're paying for your insurance premium and any deductible fit within that budget. Most insurance companies will give you free quotes.
2. Consider legal requirements
Some states require sole proprietors to have workers' comp insurance. Others will enforce professional liability insurance for construction contractors. Know your legal requirements and make sure your plan has them covered.
3. Understand deductibles
A deductible is an amount you'll pay in the event of an incident before your insurance kicks in to pay the rest. You've probably paid a deductible for health insurance.
Deductibles and your premium are sometimes inversely proportional. That is, when deductibles go up, premiums go down, and vice versa. Which is right for you? This will depend on how often incidents occur in your business.
If you have a lower-risk business — for example, you're a graphic designer — you might choose a higher deductible. But say you're in an occupation where incidents are more common — like personal training or construction. You may want to opt for a higher premium / lower deductible route to get insurance working for you faster.
Choosing the right balance between deductibles and premiums will save you considerably.
4. Consider what insurance coverage you need
While general liability insurance is the most important insurance you need for your business, there may be other types of insurance you need as well. If you have employees, you may need workers' compensation. Or, if you have a property it may need coverage and more.
Many small business owners get a business owner's policy (BOP). A BOP neatly bundles general liability coverage with commercial property insurance. BOPs often save sole proprietors money since they don't have to purchase policies separately.
What you need to know: sole proprietor liability insurance
Business liability insurance is probably one of the most important coverage plans you can get for your small business. Yet, many business owners aren't even aware of the need. If you own a business, here are some things you need to know.
General liability insurance is made up of several components, but the three most important ones are:
Bodily injury
Sometimes it's called "slip and fall" insurance. This is the section of your liability policy covering accidents that occur on your watch to a third party. For example, a client's direct injury because of work you did or to an accident that happened on your showroom floor.
Bodily injury insurance covers claims people register against your company for negligence or other behaviors leading to an injury.
Personal injury
Personal injury claims will affect a person or company's reputation. It covers you against any claims relating to misinformation, advertising discrepancies, or defamation.
Property damage
As the name implies, the property damage part of your coverage insures you if you damaged a worksite. This could refer to scratching the walls of a house you're renovating or breaking an antique vase while cleaning someone's house.
Protecting your business with NEXT
With sole proprietor insurance, a company is covered in the event of an accident or injury.
A good general liability insurance policy will boost your confidence and allow you to focus on your business.
NEXT is a one-stop shop for helping self-employed professionals and small business owners find the right insurance at affordable prices. Since we only help business owners like you, we can create a customized insurance package tailored to your exact needs.
Everything is online, so you can get an instant quote, review options and buy coverage in less than 10 minutes. You'll have immediate 24/7 access to your certificate of insurance (COI) as soon as you buy your insurance.
Get an instant quote today to get started.