Maybe you've loved photography since you first stepped into a dark room, or maybe you simply have an artistic touch. Whatever your background, you've decided to pursue a career in photography. And what you likely have realized along the way is this – the title "photographer" might not be enough to drum up business.
That's because in photography, as in just about every professional field, you need more than talent or experience to succeed. You need to define yourself, define your target market, and in so doing create your niche.
Photography You Love
For some photographers, choosing a photography specialty is easy. They naturally love capturing shots wherever they go, making them perfect for the more artistic types of camera work that sell posters and wall prints. Others simply love kids, and want to work with summer camps and schools. And still others don't love working with people at all, and prefer to work with inanimate objects like furniture or food.
But the choice, when you think about it, is bigger than that. While you know there are wedding photographers, fashion photographers, pregnancy photographers and corporate photographers out there, there are actually dozens of other types of photography you may not have considered like aerial photography, medical photography, and real estate photography.
Each type of photography has its own demands and requires different talents. Portraits of people, food, and nature, are all very different things. And every type of photography has its own appeal. Often, it's worth exploring different formats to pinpoint your precise passion.
Photography that Pays
Figuring out what type of photography you prefer to practice is a good start, but you also need to think about the business potential.
For example, urban photography may be fun, capturing shots of city people and scenes, but how do you sell it? On the other hand, being a school photographer, once you've done the legwork and made a bit of a name for yourself, can be a steady source of income for many years to come as you capture photos of children for parents to treasure.
In other words, as with most things in life, finding your photography niche is most often a balance between passion and practicality. The positive side, of course, is you can take any types of pictures you want during your free time, so you can enjoy the best of both worlds!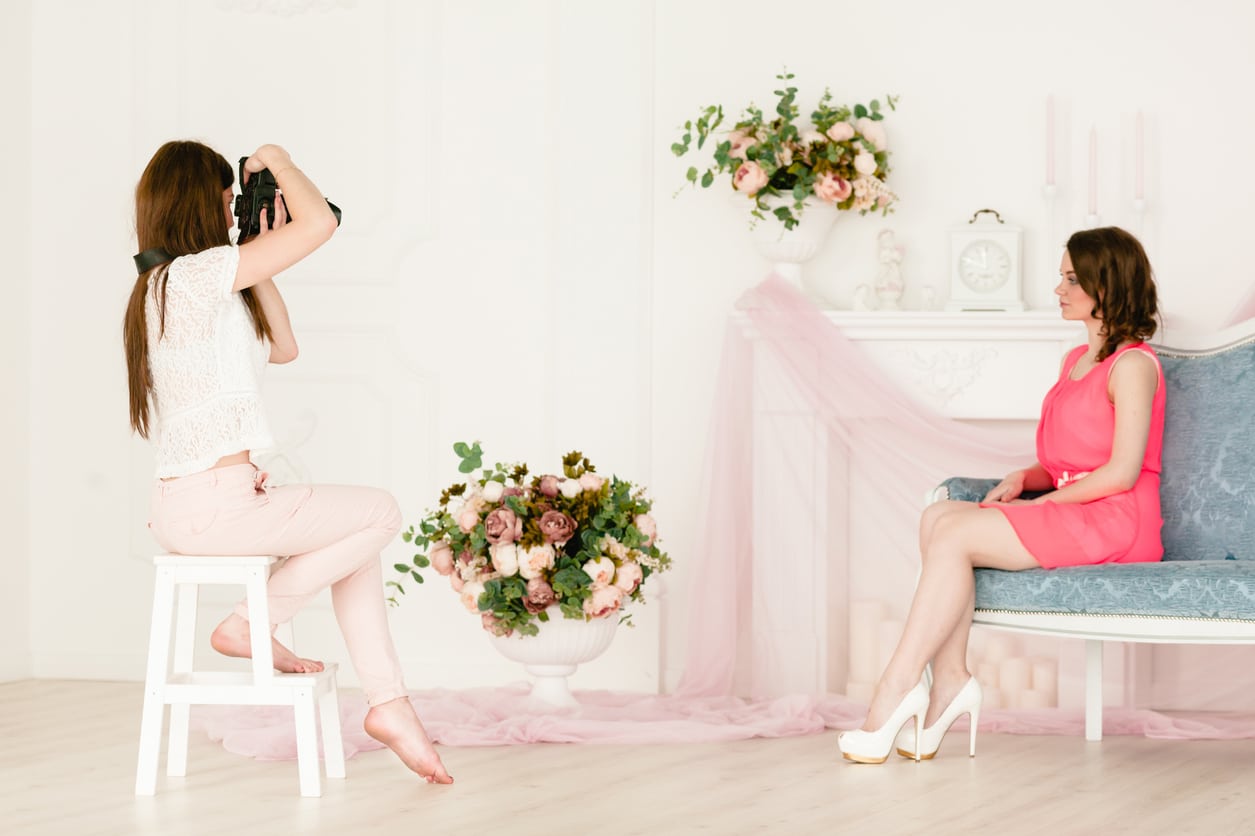 Getting Your Business Off the Ground
As you know, starting a photography business requires both initial and ongoing expenditures. Initially, you may need a couple of cameras, but it's also likely that every few months, you'll discover a new lens or other tool you simple can't do without. Your chosen field will help you define your needs, but things you'll want to consider include:
Basic Equipment
Camera, lenses, backdrops, lighting, a tripod, and props; these are all things you'll need, and may vary depending on your chosen specialty. A newborn photographer may need a lot of items to get just the right shot while a nature photographer is likely to rely on fewer props, if you use any at all.
Facilities
Do you want to rent office space or work out of your home? If you want to work out of your home, where? If you want to set up a studio, what are the costs? If you will be working at different facilities on different days, like a wedding photographer, does your photographer's insurance cover that?
Fees
The fees you set for your services are a big part of defining your business. How much are you going to charge and how? Per shoot? Per print? Per hour? Do you want to define yourself as high-end with the fees to match, or attract customers with an initial discount?
Payments
Equally important, you'll need to consider how you're going to get paid. You may need to set up accounting software, credit card services, and a plan for collecting from customers.
Building Your Business with Your Specialty in Mind
Once you've chosen your photography niche, it's actually much easier to sell yourself, and your services. It's likely you care deeply about whatever you choose, and your customers are likely to see that right away.
People are rarely doing searches for something as generic as "photographer" these days, and now you can tell people exactly what you offer, so they can find YOU.
This is particularly important for online advertising including Facebook and Instagram (a must for every photographer), as well as your website which should host a strong portfolio of your work.
Of course, you'll also want to consider the old-fashioned avenues of advertising which include local newspapers and posters, knocking on doors, and the ultimate seller, word of mouth.