Planning to do construction work in Utah? You'll need to get a contractor's license.
In addition to protecting your business, a Utah general contractor's license can boost your profit potential by helping you land bigger jobs. Without a license, you're limited to projects valued at less than $3,000.
There are a number of steps you may need to complete to get your contractor's license, including:
Determine your license classification
Register your business
Pass a business and law exam
Submit an application
Pay licensing fees
Get business insurance
Although the state of Utah has strict requirements for general contractors, we're here to help you every step of the way. Read more about how the licensing process works, including:
Who is required to have a Utah contractor's license?
According to Utah's state laws, anyone who works in the construction, plumbing or electrical trades is a contractor. If your work falls into one of these categories, you'll need a professional license from the state.
Utah state contractor's license classifications
Utah offers several contractor classifications, including the following general contractor classifications:
B100 General contractor
R100 Residential/small commercial contractor
E100 General engineering contractor
E200 General electrical contractor
E201 Residential electrical contractor
P200 General plumbing contractor
P201 Residential plumbing contractor
In addition, there are specialty contractor license classifications, such as:
S220 Carpentry and flooring contractor
S260 Asphalt and concrete contractor
S280 Roofing contractor
S330 Landscape and recreation contractor
S350 HVAC contractor
Review the entire list of Utah contractor license classifications to determine which one fits the type of work that you do.
Utah general contractor license requirements
Before you apply to become a contractor or subcontractor in Utah, you'll need to fulfill the following requirements:
Complete a pre-license course
Specialty contractors must take a 25-hour course, while general, plumbing, and electrical contractors must take a 30-hour course. You can choose from a list of approved course providers.
Obtain a certificate of insurance
All licensed contractors in Utah must have general liability insurance with a minimum coverage of $100,000 per incident and $300,000 total. After purchasing coverage, you'll receive a certificate of insurance. You'll need to list the Utah Department of Occupational and Professional Licensing (DOPL) as a certificate holder. (Tip: NEXT lets you add certificate holders easily online. No need to call your agent.)
Register your business
Apply to become an LLC, LLP, corporation or partnership with the Utah Department of Commerce. For sole proprietorships, licenses are issued under the applicant's name.
Obtain a federal EIN
You'll also need an Employer Identification Number (EIN) from the IRS for your construction business entity. Sole proprietors may use their Social Security Number (SSN) instead.
Additional requirements for general contractors
If you are applying for a B100, E100 or R100 classification, you'll also need to:
Document your work experience: You need at least two years or 4,000 hours of paid work experience in the construction industry. There are some accepted substitutions for these experience requirements, such as a two- or four-year Construction Management degree.
Pass a business and law exam: Certain applicants may bypass this requirement with previous experience as a licensed contractor.
Additional requirements for electrical and plumbing contractors:
If you are applying for an E200, E201, P200 or P201 classification, you'll also need to:
Be a Master Electrician or Master Plumber: Provide your license number on the application.
Pass a business and law exam: In most cases, previous experience as a licensed plumber or electrician is an acceptable substitute.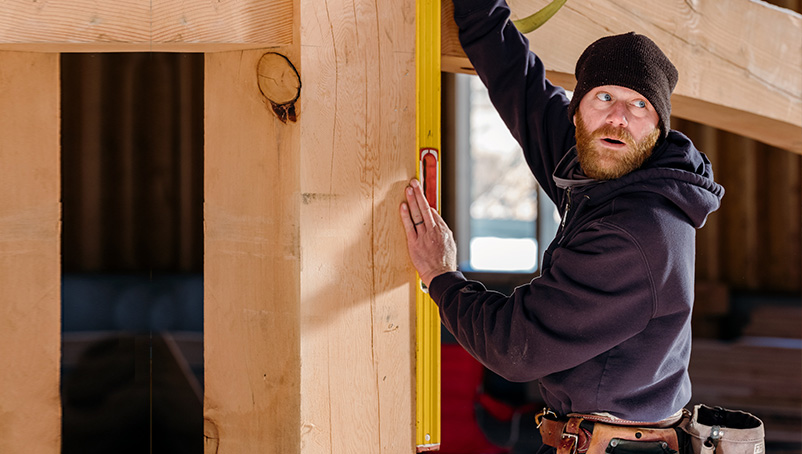 How to apply for a Utah contractor license
Once you've met the Utah contractor license requirements, it's time to submit your application. Forms for Utah contractor license applications are available online. 
Submit your application by mail or drop it off in person at the Utah Department of Occupational and Professional Licensing (DOPL) in Salt Lake City. Wait four to six weeks before checking on the status of your application.
The number of classifications you're applying for will determine your application fee. Follow the application instructions to calculate your total fees and correctly make out the check.
Utah contractor license endorsements
There are no Utah contractor's license reciprocity agreements currently available. However, you may be able to apply for licensure by endorsement if you already have a contractor's license in another state.
In order to be eligible, your contractor license must be valid, active and in good standing for at least one year in a qualifying state or jurisdiction. Contractor licenses from select states are equivalent to a Utah license. In others, the endorsement only applies to certain license classifications, such as electrical, plumbing or HVAC.
To obtain this endorsement, submit an official verification of your license with your application.
Utah contractor license renewal
All Utah contractor licenses expire on November 30 of odd-numbered years (2023, 2025, 2027, etc.). To renew your license, you need to fulfill these requirements:
Business insurance for Utah contractors
In addition to a contractor's license, Utah business owners must obtain the proper insurance. Consider the following types of business insurance for Utah contractors:
General liability insurance
General liability insurance can help cover a wide range of basic risks for contractor businesses, including third-party injuries and property damage. All Utah contractors must show proof of this insurance coverage in their license application. The minimum coverage required is $100,000 per incident and $300,000 total.
Workers' compensation insurance
This insurance can help provide coverage when you or an employee gets hurt on the job. Contractors in this state who have employees are required to have proof of Utah workers' compensation insurance with the DOPL listed as a certificate holder.
Errors and omissions insurance
Also called professional liability or E&O insurance, this coverage can help with legal defense fees and other costs if you're accused of making a mistake on the job.
Commercial auto insurance
Commercial auto insurance can help cover medical expenses, property damage and other costs if an accident occurs in a business vehicle.
Tools and equipment insurance
If something happens to your gear, tools and equipment insurance can help cover the costs to replace or repair stolen or damaged items.
Commercial property insurance
Utah contractors who own or rent real estate connected to their business, such as a storage space for equipment, may want commercial property insurance. This insurance can help cover accidents, theft and other incidents.
How NEXT Insurance supports Utah general contractors
NEXT specializes in insurance for small businesses like yours, which makes us a great resource for all your contractor insurance needs. We can create a custom insurance package based on your specific business, and you'll get a discount for combining two or more policies.
Applying is easy with our online services. We can even help you with your application requirements by providing a certificate of insurance within minutes.
Get an instant quote today.

Find more information on general contractor license requirements in other states.