Water damage is the top reason roofers file claims with Next. Preventing this can keep your business running smoothly and your customers coming back by reducing delays, cost overruns, complaints, claims and reputational damage. Even when a claim is covered, it can still be a source of huge distraction and stress for you and your business. Most water damage is preventable!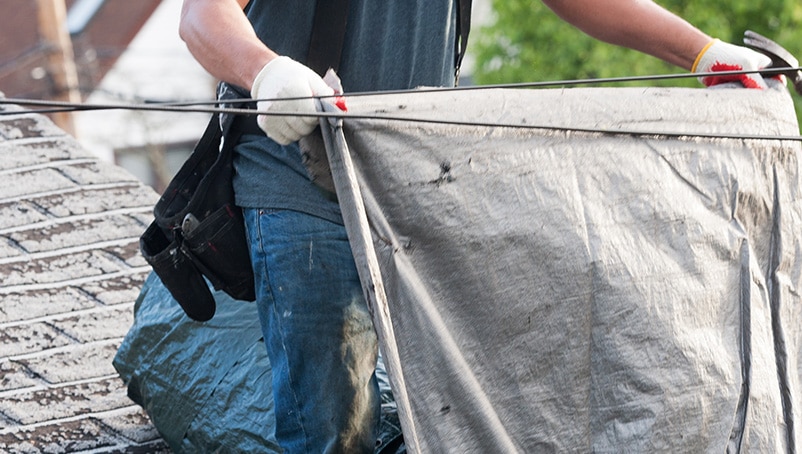 Unsecured or poorly secured roof openings are the main reason Next Insurance roofers experience water damage. We've collected below some simple, cost effective steps you can take to secure every roof and prevent water damage.
Keys to a successful tarped roof:
Use a tarp that will at least extend past the damaged area by at least 3' on each side, the bottom & the ridge. Covering the ridge is critical to adequately secure a tarp.
Tarp should be laid flat. The thicker the tarp the better.
Wrap edges of the tarp around 1x3 strapping and secure with 2" deck screws every 8-12". (roofing nails may be used every 3-4" to secure instead of strapping)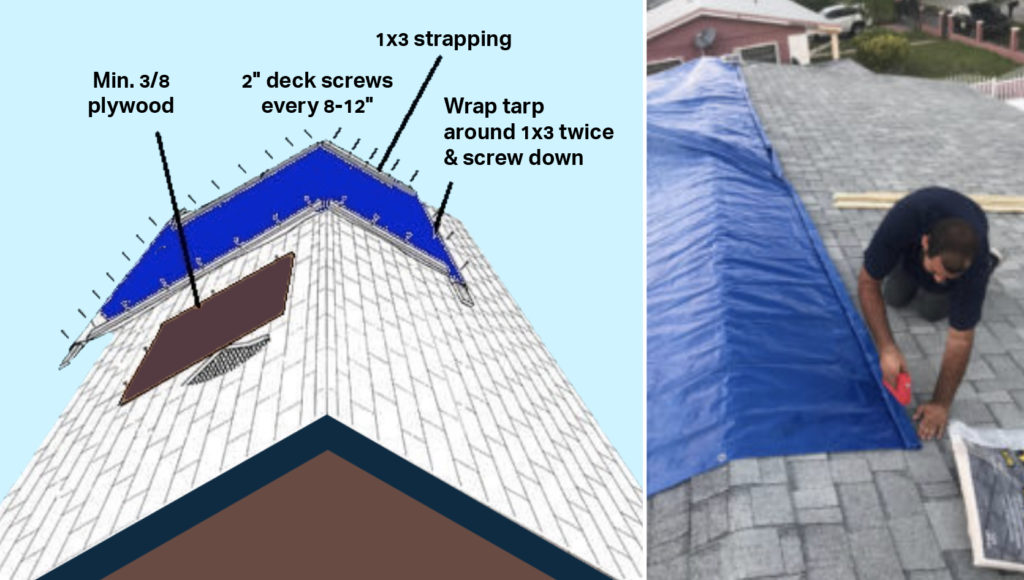 Resources:
The Homeowners and Trade Resource Center https://thehtrc.com/2013/diy-emergency-roof-tarping

Your safety and the safety of your employees, customers and other people on or around the site is critical.  OSHA has a fact sheet available for roof tarping.

If you have a roofing business make sure that you have the proper roofing insurance. Next insurance can help you navigate the insurance requirements for roofers to make sure you have the necessary coverage required for your business. We can also help you evaluate risks and find opportunities to combine business policies for added savings. 
Start a free instant quote today to explore coverage recommendations and insurance costs for your roofing business.