Running your own business can be one of the most rewarding things you can do in life. However, it can also be one of the most challenging. In many cases, you have to wear many different hats, with everything from sales to billing often falling to you, which can be overwhelming at times.
Unfortunately, sometimes the stress of being self-employed can result in certain areas of your business being overlooked. In many cases, entrepreneurs may not plan as well as they should for how to deal with unexpected events that can impact their businesses in a negative way.
A survey indicates that small businesses are less prepared for unexpected financial challenges than large companies. The data showed that 48 percent of respondents were unprepared if their business would be sued and 39 percent are unprepared if they were to suffer an accident and be disabled.
If you are self-employed, being financially prepared for unexpected events is one of the best ways to be confident that your business-and your income-will survive, no matter what happens. Self-employed insurance choices can be confusing, so here's a guide, just for you!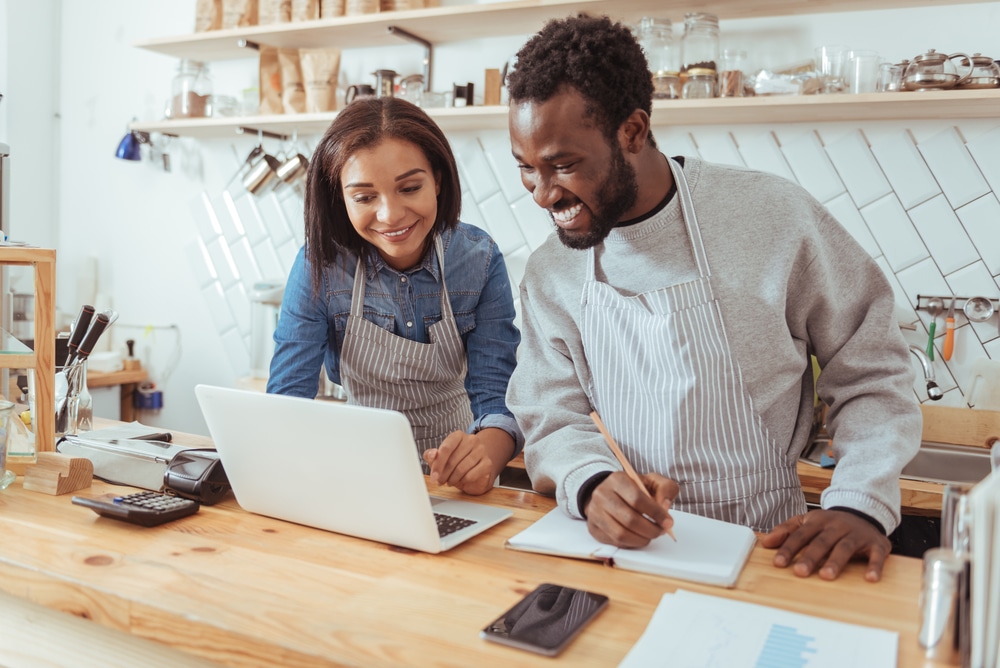 Self-Employed Business Owners Need Insurance
Properly protecting your business from unexpected events is essential for your success. One of the best ways to make sure your business thrives is by carrying the right self-employed business insurance.
There are a number of self-employed insurance choices you can make, all designed to protect you from certain risks.
The main goal of self-employed insurance for businesses is to make sure you are protected when the unexpected happens. If someone slips and falls in your store, or an employee somehow injures a customer or damages their property, you may find yourself responsible for medical bills, or on the wrong end of a lawsuit.
These types of incidents can create real problems for business owners, or even threaten a business' ability to succeed. That's why insurance for independent contractors is so important. Business insurance can help cover the cost of a lawsuit, rebuild or repair your building, cover medical bills and more. Even in the case where nothing goes wrong, self-employed business insurance can give you the confidence you need to push forward to success.
Common Insurance Options for Self-Employed People
These are some of the more common insurance policies available for business owners:
Business Owner Policy (BOP)
A business owner's policy is a package of insurance coverages that many insurers offer to small and midsize businesses. Bundling these various coverages makes it easy and convenient for small businesses to protect themselves against some very common risks. On the other hand, buying a bundled policy such as a BOP can mean you wind up with coverage you don't actually need, and for which you pay more.
If your business has all of the following, you should consider a BOP policy:
Physical Location: It doesn't matter if it's an office, store or you are working out of your home, if you have a physical location for your business you should consider a BOP policy.
Lawsuits: If you have any liability risks, such as being sued by a customer who was injured at your store or if you sell a product that could be defective, a BOP policy is worth considering, though most lawsuit risk is covered by a general liability insurance policy.
Assets: If your business has assets that could be damaged or destroyed they should be protected by a policy, which could be a BOP or a standalone policy. This could be furniture, electronics, customer data, inventory or any other asset.
Commercial Property Insurance
This self-employed insurance covers property that the business owns or rents or releases against covered perils such as fire, weather damage, and even vandalism. It also protects equipment, furniture, and fixtures. It will even provide protection for the loss of valuable papers, contracts, and accounts receivable.
General Liability
General Liability insurance is the first and most important insurance most businesses need. Pat yourself on the back if you already crossed that one off your list! While sometimes called 'slip and fall insurance,' General Liability covers situations where your business may be responsible for an accident that injured someone or damaged property. In some states, you have to prove your business carries General Liability insurance before you can get registered or licensed. Often, you can't even get hired or start jobs without providing a Proof of Insurance for your business. Lucky for you, Next Insurance provides unlimited Proofs of Insurance, completely free and available online 24/7.
General liability insurance usually covers legal responsibility. This could be situations like a customer slipping and falling in your store, to you knocking over an expensive vase on your way into a customer's home, or even if you injure someone's reputation by inadvertently copying a photo they posted on social media. It covers the majority of liability issues that could come up and will pay for a legal defense or judgments that come out of a lawsuit for a covered incident.
Business Interruption
This insurance covers the loss of income that your business may experience due to a fire, or other catastrophic events that disrupt the operation of your business. If you have to move your business to a temporary location while repairs are being made to your normal location, this insurance will cover the additional expenses.
Commercial General Liability Insurance
This is a standalone liability policy that covers customer injuries, damage to customer property or lawsuits that are related to these types of incidents. For covered claims, it will pay for medical bills, as well as any legal bills if a lawsuit pops up. Of course, all policies have limits and any policy will only cover up to its limits.
In many cases, general liability insurance is required if a business wants to sign commercial leases or even contracts with clients.
A commercial general liability policy will help cover costs for lawsuits. While the policies vary from company to company, they can include those that result from:
Third-party bodily injuries – A customer is physically hurt in your store or by a product or delivery.
Third-party property damage – If you or your employees damage a customer's property
This insurance will cover both the legal defense and any damages that come out of a lawsuit, assuming your claim is one that was covered by your insurance. This coverage is essential for any small or medium-size business. While you may think you will never be sued, it happens much more often than you would think and legal costs can quickly spiral out of control.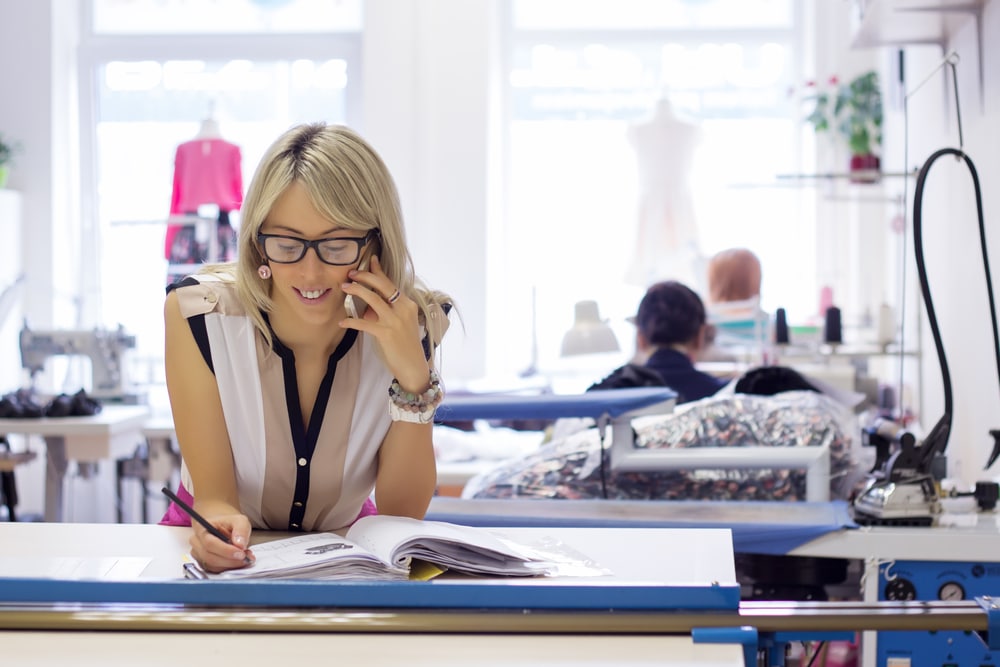 Auto Insurance
If your business has company cars or makes deliveries with a company vehicle, you'll need commercial auto insurance to cover your risks out on the road. Just like your personal auto insurance, this policy will cover bodily injury or property damage you or your employees do with company vehicles.
Most states require a certain amount of auto insurance and while it may be tempting to go with the minimum amount required, it's wise to seriously consider all options. A serious car accident can lead to medical bills and even a lawsuit, which can put your business at risk.
Errors and Omissions
Errors and omissions or "E&O" insurance protects service businesses from claims of professional mistakes that are made by a business owner or employee that causes financial harm to the client. It is sometimes known as professional liability insurance.
Professional liability insurance is useful for businesses that provide a service or knowledge and advice to clients, including construction and fitness professionals, or those engaged in work where someone could claim a job wasn't done properly, such as cleaners, beauty professionals or consultants.
Workers Compensation
Depending on the size of your business and what state you are located in, "workers comp" (as it's usually called) is likely required. Workers compensation laws are set at the state level but in the majority of states, if you have employees, you will need this type of policy.
Workers compensation insurance not only protects your employees, but it also protects you and your business. In exchange for coverage for injuries, workers agree not to sue your business if they are injured at work, regardless of who is at fault.
Workers compensation costs are calculated by the number of employees and the type of work they do. As with many types of insurance, the riskier the job, the higher the premium.
Keyman
This type of self-employed insurance coverage is probably not necessary unless you have an employee that is absolutely essential to the success of your business.
Keyman insurance is a life insurance policy that is purchased by a business, which insures the life of an essential employee. It is designed to help a company recover financially from the loss of a key employee that contributes to the business in a significant way and would be hard to replace.
This is basically a life insurance policy where the company is the owner and beneficiary of the policy and the key employee is the insured.
Cyber/Data Breach Insurance
As hacker attacks have become more frequent and severe, keeping your customers' information safe is extremely important. If you end up the victim of a data breach, repairing your reputation and defending against lawsuits can be expensive. While not an obvious type of self-employed insurance, cyber is becoming important.
This coverage will help pay for expenses related to notifying your customers, cover the cost of data monitoring services for affected customers as well as public relations costs. In addition, it will help with any legal defense expenses and settlements or judgments that arise from a lawsuit.
Finding Affordable Insurance for Self-Employed
Here are a few tips to help you find affordable insurance for self-employed:
Compare Your Coverage: Just like with your personal insurance, checking your business insurance policies on a regular basis can help save money. Gather quotes at least once a year and be sure you are comparing apples to apples when it comes to premiums and deductibles.
Get Recommendations: Check with friends, family, and other business owners for recommendations about specific insurers. Talk with suppliers and other companies in the same type of business for recommendations. Check online reviews of insurance companies you're considering.
Check with Industry Groups: If you belong to an industry group or even the local Chamber of Commerce check with them in regards to insurance partners who may offer local businesses a discount.
Do Your Research: While cheap insurance may seem like a good idea, a policy is no longer a bargain if you can't get someone on the phone or get a claim paid. Research any insurers you are considering and make sure they are financially sound and have good reviews for customer service.